Communication Specialist II
Attention! This job posting is 167 days old and might be already filled.
Description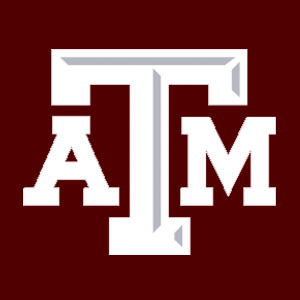 To apply, visit TAMU's job site 
Department
Enrollment & Academic Serv Mktng
Proposed Minimum Salary
Commensurate
Job Location
College Station, Texas
Job Type
Staff
Job Description
The Communications Specialist II, under general supervision, writes, edits, designs and assists in the production of informational and promotional materials, presentations, and special events.
Required Education and Experience:
Bachelor's degree in Journalism or equivalent combination of education and experience
Two years of related experience in promotional and educational writing
Required Knowledge, Skills, and Abilities:
Knowledge of word processing, spreadsheet, and database applications
Knowledge of promotional, factual writing styles, and publication procedures
Ability to multitask and work cooperatively with others
Excellent interpersonal, written, and verbal communication skills
Preferred Education and Experience:
Bachelor's degree in Journalism
Two years of related experience in promotional and educational writing, specifically for recruitment of prospective students to an institute of higher education
Salary: $36,512.00 - $46,924.80
Responsibilities
Collaborate with the Director of Enrollment Marketing, Creative Manager, and Director of Undergraduate Recruitment to establish a full recruitment communication plan. This will include collaboration across departments to understand the recruitment process, determine the appropriate messaging style, and establish the appropriate timing of distribution. Researches, writes, and edits content needed for various recruitment and student success publications that are designed as companions to messaging distributed via the CRM. Collaborates with the editorial team in the Communications and Marketing Division on writing projects related to web and admissions copy, and occasional feature story writing highlighting students and/or student recruitment.
Liaise' s with the creative team on art direction to ensure that words and images (or video or audio) complement one another to convey a clear message or tell an engaging story. Works closely and collaboratively with the communications team to stay aligned with key messaging, with the voice of the college, and the LSA editorial style guide. Writes all content consistent with strategic messages, brand guidelines, product/service positioning, and editorial style; contributes to style guide as needed. Works hand-in-hand with designers to develop creative concepts and engages content pieces for campaigns and always on content. Attends meetings and other activities that involve media coverage or story development.
Develops persuasive, engaging, and creative short- and long-form copy—in collaboration with project leads, communications team, graphic designers, project managers, clients, and others—for multiple media including print, digital, and social. Crafts, edits, and revises copies as needed to ensure content is creative, attention-grabbing, effective, and that it meets client approval.
Researches specific opportunities, products, events, and/or services being marketed. Identifies key marketing goals, objectives, strategies, and primary audiences. Determines which communication vehicles will be used and establishes style, tone, voice, and length of copy needed. Uses feedback, performance analysis, and observed trends/best practices to guide and improve creative work.
Ensures all copy communicates a consistent, engaging, audience-focused voice across all products and properties. Makes sure content is appropriate as well as factually and grammatically accurate. Self-edits and proofreads written assets prior to delivery.
Researches, writes, and edits content to be distributed via the CRM. This content will include messaging directed toward prospective students and their families, students who have applied and are in the process of completing the steps to attend the University, and students who have enrolled and need information regarding available student resources. This content will directly affect applications, enrollment, success, and retention.
Performs other duties as assigned.
Special Note:  Please include a writing sample of an email you would send to a prospective student encouraging them to apply to Texas A&M University.
Instructions to Applicants: Applications received by Texas A&M University and TAMHSC, must either have all job application data entered or a resume attached. Failure to provide all job application data or a complete resume could result in an invalid submission and a rejected application. We encourage all applicants to upload a resume or use a LinkedIn profile to pre-populate the online application.
All positions are security-sensitive. Applicants are subject to a criminal history investigation, and employment is contingent upon the institution's verification of credentials and/or other information required by the institution's procedures, including the completion of the criminal history check.
Equal Opportunity/Affirmative Action/Veterans/Disability Employer committed to diversity.
Information to apply