Director of Online Services
Description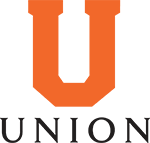 Characteristics of Job:
The Director of Online Services is for oversight of the Union College website (www.unionky.edu) as well as responsible for various types of writing, including marketing-based writing for the web, promotional materials, advertisements, video and other persuasive writing; content for the college magazine; press releases and community announcements for news outlets. This position serves as the point person for all web content, web publishing and project coordination. The position requires energetic interpersonal skills with adeptness in time management and multitasking. Additionally, the position requires firm and demonstrated proficiency in writing effectively for several target audiences.
Example of Duties and Responsibilities:
Develop and maintain the Union College website (www.unionky.edu)
Serve as point person for all items related to the College website
Troubleshoot the College website
Maintain a responsive design for the College website
Plan for future changes to the website
Review statistics and monitor analytics
Write blogs and other content for the college website and other college web properties
Write copy for ads
Write news releases
Play a key role in providing content to support social media efforts
Assist in maintaining a production schedule for writing for key college publications
Observe and help enforce deadlines to maintain rapidly moving production schedules
Assist with special writing assignments, including presidential speeches, awards, and citations
Collaborate frequently and well with other college departments to meet specific and strategic marketing and communications needs
Consistently promote the college's brand in written work
Other duties as assigned
Minimum Requirements:
An undergraduate degree in computer science, communications, public relations, marketing, journalism, or a related field is required.
Experience working in Drupal is preferred.
Experience in higher education is preferred, but professionals with similar experience in other industries and settings will also be considered.
Must have excellent written and oral communications skills, strong leadership skills, and the ability to motivate and influence others.
Individuals must be able to think creatively and strategically, have excellent judgment, and be able to work in a changing environment.
Individuals must be willing to maintain regular office hours with flexibility to accommodate evening and/or weekend assignments.
Additional Requirements:
Background Check Required
Information to apply
To apply, please email a cover letter, resume, references and a writing sample (optional, but preferred) to: Jay Stancil, Senior Director of Campus Communications, at jstancil@unionky.edu.