Web Assistant - SUNY Oneonta
Attention! This job posting is 125 days old and might be already filled.
Description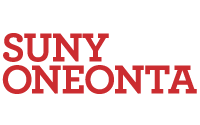 The Office of Communications at the State University of New York College at Oneonta invites applications for the position of Web Assistant. Expectations include designing and maintaining web and other digital content; assisting members of the campus community who maintain unit-level web pages; ensuring the College website's compliance with regulatory standards; and assisting the Web Coordinator in the development of web-related policy and the evaluation and implementation of web-related tools and services. Located in the hills of Central New York, SUNY Oneonta is a mid-size, public, liberal arts and sciences college with a pre-professional focus. The College enrolls approximately 6,000 students in a wide variety of bachelor's degree programs and a number of graduate certificates and degrees. The Office of Communications leads efforts to present SUNY Oneonta publicly for the purpose of enhancing the institution's reputation. To learn more about the College or the Office, please visit www.oneonta.edu or www.oneonta.edu/communications/. Preference will be given to candidates who have experience working with and serving diverse populations.
For a complete description of this position go to: https://oneonta.interviewexchange.com/jobofferdetails.jsp?JOBID=91431
Information to apply
To apply online go to: http://oneonta.interviewexchange.com/candapply.jsp?JOBID=91431
For other employment and regional opportunities, please visit our website at:  www.oneonta.edu/employment.
Pursuant to Executive Order 161, no State entity, as defined by the Executive Order, is permitted to ask, or mandate, in any form, that an applicant for employment provide his or her current compensation, or any prior compensation history, until such time as the applicant is extended a conditional offer of employment with compensation.  If such information has been requested from you before such time, please contact the Governor's Office of Employee Relations at (518) 474-6988 or via email at info@goer.ny.gov.
SUNY Oneonta values a diverse college community. Please visit our website on diversity at: www.oneonta.edu/home/diversity.asp. Moreover, the College is an Equal Opportunity/Affirmative Action employer. Women, persons of color, persons with disabilities, and protected veterans are encouraged to apply.