Web Communications Specialist - The University of Alabama
Attention! This job posting is 139 days old and might be already filled.
Description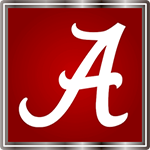 Summary:
This position is responsible for designing, building and maintaining websites for The University of Alabama, specifically for the Undergraduate Admissions web presence, including Undergraduate Admissions, Financial Aid, Scholarships and Orientation. This position is responsible for requirements definition, design, front-end coding, content and some development activities within UA's institutional web framework and content management system (CMS). Additionally, this position is responsible for day-to-day maintenance of websites, user support, user training, and other duties for Undergraduate Admissions. This position may also have a role in ongoing maintenance of The University of Alabama web site.
Required Minimum Qualifications:
Bachelor's degree or higher and 1 year of experience in a relevant IT field (Student or Graduate Assistant, Intern, or student oriented experience will be considered), OR any equivalent combination of experience, training, education and/or certification from which comparable knowledge, skills and abilities have been obtained. Knowledge of intermediate programming, networking, system, multimedia or instructional technology skills. May require intermediate level training or certification. One year of experience designing and/or building websites (student experience will be considered). Knowledge of web-specific technology skills such as HTML and CSS.
Skills and Knowledge:
Working knowledge of HTML, CSS, PHP, Photoshop or other image editing software. Familiarity with responsive web design and standards-based web design practices. Experience and familiarity working with one or more of the following: WordPress or other content management system (CMS), Javascript (jQuery), Bootstrap or other front-end framework, accessibility, graphic design, typography, writing for the web. Strong communication skills.
Information to apply
Apply at http://staffjobs.ua.edu/?job=503526 until September 18, 2017.