Social Media Manager - Case Western Reserve University
Attention! This job posting is 173 days old and might be already filled.
Description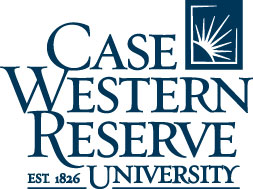 POSITION OBJECTIVE
The social media manager will help enhance the national and international stature of Case Western Reserve by creating and curating compelling content and campaigns that reflect the university's excellence. This individual will assist with the university's social strategy and ensure that posts resonate with our audiences and with our overall marketing and communications goals.
The individual will help lead social media efforts at the university, working with schools, departments and units to execute an increasingly consistent and unified strategy.
ESSENTIAL FUNCTIONS
Manage day-to-day operations of Case Western Reserve's official social media accounts, including content development, photography, posting and responding. Monitor the university's accounts as well as posts that mention the university closely, and inform UMC leaders regarding individual items or trends that merit immediate attention and/or ongoing observation. Collaborate with AVP for Online and Internal Communications in formulating strategy for Case Western Reserve's social media outreach. Use social media management tools (e.g. Hootsuite) to monitor, measure and manage content and campaigns. (30%)
Create engaging social media content in spontaneous and planned situations. Take high-quality photos and videos to accompany content, and/or design graphics that could accompany posts. Attend campus activities and events on a regular basis to gather social media content. Facilitate the university's social media ambassador program to work with students to share content that engages prospective and current students. Create editorial calendar that highlights regular, important dates and events while allowing for flexibility for breaking news. (20%)
Strengthen the university's presence on a variety of mediums. Enhance and update (as needed) the university's social media guidelines and best practices for use by account managers across campus. Stay up to date on social media best practices, trends, new features and emerging platforms to adapt/enhance CWRU's social media presence in conjunction with the university's overall marketing goals. Maintain knowledge of best practices for search engine optimization and how to apply those strategies to social media channels and online content. (20%)
Develop and conduct trainings for social media account managers to share tips, guidelines, content development strategies, etc. (10%)
Analyze social media metrics for each channel and develop monthly monitoring reports to assess engagement, reach and other factors. (10%)
Manage and facilitate the registration of all university-affiliated accounts, and oversee the social media contact list for all campus account managers for coordination of message content in the event of an emergency or other institutional need. (5%)
Serve as key member of crisis communications online team, monitoring posts and trends on all social media channels. (5%)
NONESSENTIAL FUNCTIONS
Perform other duties and responsibilities as assigned.
CONTACTS
Department: Frequent contact with Vice President, Executive Director and Directors.  Regular contact with staff.
University: Contact with the Vice Presidents, Deans, Alumni, Directors of administrative departments, faculty and staff.
External: Contact with vendors and media.
Students: Occasional contact with undergraduate, graduate and professional students.
SUPERVISORY RESPONSIBILITY
None.
QUALIFICATIONS
Experience: Four or more years of professional experience in social media, marketing and communications.
Education/Licensing: Bachelor's degree in communications, marketing, new media, public relations or related field.
REQUIRED SKILLS
Exemplary written and verbal communications skills
Social media program planning and implementation experience
Ability to multitask and meet deadlines while paying attention to detail
Strong organizational and project-management skills
Excellent customer-service mindset
Strong photography (mobile device and digital camera) skills
Knowledge of photo and video editing tools (e.g. Photoshop, Final Cut Pro)
Ability to design and create graphics to convey key messaging
Strong grasp of voice and tone and how to communicate effectively with a variety of audiences and demographics
Function capably in a team environment as well as independently
Willingness and ability to work after business hours—including evenings, weekends and holidays—when a social media response is a necessary part of an overall communications strategy
Knowledge of social media management tools (e.g. Hootsuite)
Experience with social media advertising campaigns
Knowledge of search engine optimization and how to craft content using such skills
Experience creating and executing integrated marketing and communications plans
Strong interviewing skills and the ability to create timely, newsworthy and engaging social media content
Ability to gather analytical data, compile information, and prepare reports for presentation to executive boards
Skilled in organizing resources and establishing priorities
Strong knowledge of AP style
WORKING CONDITIONS
General office environment.  Must be able to work outside of regular office hours as needed.
Information to apply
Visit https://case.edu/finadmin/humres/employment/career.html (job no. 6155).