Web Communications Manager - University of Cincinnati
Attention! This job posting is 135 days old and might be already filled.
Description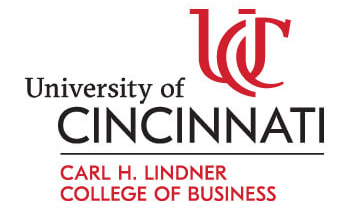 UC is one of the largest employers in the Cincinnati region, employing over 15,000 full time and part time faculty, staff and student workers. Chronicle of Higher Education calls UC a "research heavyweight". Forbes, Delta Sky and Travel + Leisure magazines have named UC one of the most beautiful campuses. #HottestCollegeInAmerica
The University of Cincinnati Carl H. Lindner College of Business is seeking a Web Communications Manager. The Web Communications Manager will report to the college's Director of Marketing and be responsible for leading and managing the college's web presence and initiatives. The Web Communications Manager will be responsible for:
Developing, managing and enhancing the architecture, functioning and design of the UC Lindner College of Business website (business.uc.edu)
Developing, implementing and maintaining the content strategy and navigational structure for the site
Utilizing information from Google analytics to make recommendations regarding ways to improve the site content and layout
Writing and editing a variety of content for the website
Working with various departments throughout the UC Lindner College of Business to ensure that the design and navigation are consistent throughout the site, the site information is accurate and that all sections of the site effectively promote the college's marketing messages
Providing guidance to a variety of individuals throughout the college on web communication best practices such as search engine optimization and content hierarchy
Assist in identifying and implementing website enhancements based on benchmarking internal and external sources
 Perform related duties based on departmental need.
The Lindner College of Business website operates within the university's content management system, therefore the web manager will also interface with the university's digital communications and IT teams and ensure that the site is consistent with the university's branding guidelines.
MINIMUM QUALIFICATIONS:  A Bachelor degree with three (3) years of experience, -OR- a combination of education and experience.  Degree must be in a related field.  Experience must include writing for the web and developing websites and strategies. Experience may also require at least one (1) year supervision.
PREFERRED QUALIFICATIONS:
Candidate must be proficient with Adobe Suite, MS Office and web-related technologies such as content management systems and e-mail marketing platforms
Experience with web design and project management
Candidates should have outstanding organizational skills with excellent written and oral communication abilities
Candidates should be comfortable working in a fast-paced, dynamic environment with fluctuating priorities
Training people with varied levels of technical expertise, building campaign landing pages, and providing support for user interfaces are a plus
Information to apply
Interested candidates should apply at https://jobs.uc.edu and search position number 18361
http://bit.ly/2pl7XRp