Web Designer
Attention! This job posting is 147 days old and might be already filled.
Description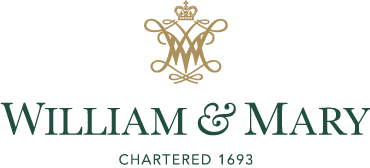 Unit Mission Statement
University Web & Design collaborates with campus communication professionals to establish creative vision for university communications. The office provides a suite of creative services to support implementation of that vision including collaborative planning and management, concepts, design, photography, writing and communications strategy.
Position Summary
This position serves as a user experience and interface designer for web-based communications and marketing projects and systems. Design, layout and contribute code to a variety of digital communication and marketing projects (e.g., microsites, proprietary university templates, social media campaigns, Wordpress sites, digital graphics, etc.). Create design concepts, UX wireframes and hi-fi UI mock ups. Contribute general design expertise to other mediums, including print publications.
Required Qualifications
Exceptional knowledge of visual and graphic design principles and the creative process.
Demonstrated experience and success producing thoughtful and compelling design concepts for web and other digital applications.
Knowledge of project management methodology and concepts including work on cross-functional teams.
Mastery of key Adobe Creative Suite products (Photoshop and Illustrator).
Proficiency with modern UX/UI software (Sketch and/or Figma).
Knowledge and experience with Microsoft PowerPoint and Apple Keynote.
Ability to learn and adapt to the constraints of web content management systems.
Ability to write custom HTML and CSS.
Working knowledge of JavaScript and PHP.
Expert knowledge and ability to consult on responsive web design, including intuitive breakpoint identification.
Ability to advise on differences in content approach across various devices (e.g. mobile vs. desktop).
Familiarity with design constraints posed by major social media platforms.
Excellent organizational, consulting, interpersonal, and communication skills, with evidence of on-going professional development and commitment to excellence in a team-oriented environment.
Experience in project management and executing multiple priorities simultaneously.
Exceptional customer service skills and effective presentation skills.
Superb problem solving and collaboration skills.
An undergraduate degree in a related field or an equivalent combination of education, training and experience.
Previous years of work experience in digital design, marketing and web communications.
Preferred Qualifications
Experience with print publication design. Proficiency with Adobe InDesign.
Familiarity with the professional printing process (e.g. packaging art files for printing presses, digital vs. offset printing, etc.).
Experience with apparel design. Understanding of the constraints posed by various types of processes (e.g. embroidery, screen printing, sublimation, etc.).
Conditions of Employment
There is an occasional need for work outside of typical business hours. Some projects and publications are tied to the academic calendar and university events and require work on evenings and weekends.
Information to apply
https://jobs.wm.edu/postings/35277
EEO Statement
The College of William & Mary values diversity and invites applications from underrepresented groups who will enrich the research, teaching and service missions of the university. The College is an Equal Opportunity/Affirmative Action employer and encourages applications from women, minorities, protected veterans, and individuals with disabilities.