How do you manage a web project at your institution?
Do you still "wing it" and hope it will be magically delivered on time, on schedule and on budget?
Are you unhappy with the way your digital projects are (NOT) managed?
Do you sometimes wish your web projects could manage themselves?
You're not alone. While many in higher education still think most project management frameworks are an overkill, it doesn't mean that the "Winging it" method is the only way to go for higher ed web project management.
This 3-hour summit on Higher Ed Web Project Management will show you the way to successful (and mostly headaches-free) Web Project Management for your institution by:
making the case for the best formal project management frameworks for digital projects
providing a road map to get started with sequential project management at your institution
focusing on the cornerstone of any successful web projects in higher education: better communications
Looking for the summit recordings?
If you previously registered and paid your registration fee, LOG IN (you can also buy an on-demand 12-month pass if you didn't attend the summit live) to get access to the:
3 session recordings
handouts and slides (PDF)
3 templates (PDF)
Higher Ed Web Project Management Summit Program
1) Making the Case for Web Project Management in Higher Ed:
Stop Winging it and Put Frameworks to Good Use
Jennifer Smith (PMP), Director of IT Project Management at the New School
Do you still think most project management frameworks are an overkill for your web projects and other digitial initiatives? Let Jennifer Smith, a higher ed PMI-certified Project Manager,convince you to think again — or help you convince others at your institution. Director of IT Project Management at the New School but also its ex-Director of Online Media, Jennifer will show you why professional project management makes sense for higher ed web projects. You will learn what project management is, its principles and its benefits for any type of projects. And, if you are not ready to adopt a strict project management methodology, you'll learn how you can put aspects of project management theory into practice to deliver better project outcomes.
Learning Objectives:
Understand the fundamentals of good project management.
Identify the differences between the main project management frameworks (waterfall/sequential, agile)
Evaluate which critical elements of project management practice you can adopt into your environment now.
2) Web Project Management for Higher Ed:
How to Get Started with Sequential Web Project Management
Tonya Price, Digital Project Management Instructor
Web Project Management gets web projects delivered on time and within budget – even in higher education. Tonya Price, the former Director of Marketing and Web Services at WPI and Digital Project Management Instructor, will provide a road map to get started – and done – with your next web or digital project at your institution. You'll review each stage of a sequential Web Project Management process. You will also learn how to improve efficiency and avoid common pitfalls that doom higher ed web projects to failure.
Learning Objectives:
Identify the 5 stages of a typical sequential project management approach for higher ed
Understand how to use the Influence/Impact matrix to increase project satisfaction rates
Review practical tools and techniques that can be used to manage web projects at your institution
3) Web Project Management for Higher Ed:
Better Communication to Deliver on time, on budget and on schedule
Colleen Brennan-Barry, Assistant Director of Marketing at Monroe Community College
You've identified your project, made your case, created your plan and assembled your team. Now what? Strong communication is one of the most critical tools in determining any project's success, and in higher ed – with its huge range of skill sets, styles and personalities – creating that strong communication flow can be immensely challenging … and rewarding. Colleen Brennan-Barry, Assistant Director of Marketing at Monroe Community College, will help you to make a difference with better communications. You will explore methods, tips, and tools for building communication as part of your basic project management methodology.
Learning Objectives:
Understand a range of communication styles that can both help and hinder projects.
Identify tactics for more effective communication with a broad variety of higher education project team members.
Evaluate tools to foster strong project management communication.
Higher Ed Web Project Management Summit Faculty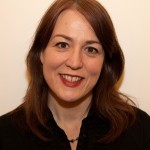 Jennifer Smith, Director of Project Management,The New School
Jennifer Smith is a PMI-certified project manager currently working at The New School in New York City. She has worked in higher education and technology for most of her career, having spent over ten years working in the Music Technology and IT departments at Berklee College of Music in Boston, MA, prior to moving to New York.
In NYC, she worked as a producer and project manager at several interactive agencies. She managed a large and diverse portfolio of websites, DVDs and interactive projects for government, banking, entertainment, and restaurant and hotel entities before joining The New School in 2003. The New School is a progressive university in NYC with 10,000 degree students studying design, liberal arts and social sciences, management, and performing arts.
In the role of Director of Online Media in the Communications Dept., Jennifer oversaw the entire public web presence for all administrative and academic divisions of the University and managed and mentored Online Media staff members. In 2011, she transitioned to Information Technology and her current position, Director of IT Project Management.
Jennifer provides leadership in planning, managing, and implementing a wide array of technology projects for the Systems and Network group in IT. She oversee systems and methodologies to manage the IT network group's project portfolio and communication plans. She enjoys collaborating with IT team members and stakeholders throughout the University.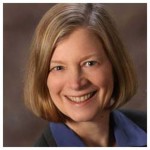 Tonya Price, Former Director of Marketing and Web Services at WPI & PM Instructor
Tonya Price holds an MBA from Cornell University's Johnson School of Business. She started her career at Hewlett-Packard in Sales Support and has gone on to manage marketing and Web teams at the Director and VP level. In 1996 she founded StrategicIdeas, a Web design firm, which was acquired by UltraNet Communications in 1997. She has managed Marketing and Web Development teams serving large corporate, mid-size and small business clients. She has also acted as a consultant to several institutes of Higher Ed and is the former Director of Marketing and Web Services for Worcester Polytechnic Institute as well as a current mentor to non-profits through Web Analytics' program: The Analysis Exchange.
Tonya is a former Project Management Professional (former PMP) and is active in a number of online marketing and Web Project Management forums. She teaches Web Project Management, has spoken at a number of highered conferences and online marketing conferences and is a contributer at Firmology, writing on Web Project Management topics.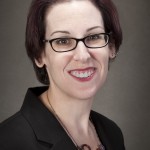 Colleen Brennan-Barry, Assistant Director of Marketing, Monroe Community College
For almost 20 years Colleen Brennan-Barry has been a communicator, strategist, creator, manager, & supporter of Good Web Stuff. Currently assistant director of marketing and community relations in charge of Web communications at Monroe Community College in Rochester, NY, Colleen's areas of specialty include higher education, project management, crisis communications, game theory and recruitment marketing. Her work has won awards from organizations such as CASE, PRSA and the American Marketing Association, and she has presented at leading higher education conferences including HighEdWeb, PSUWeb, CASE, and Council for Independent College's Media Conference.
Colleen is vice president of the Higher Education Web Professionals Association and also serves as the HighEdWeb annual conference marketing and attendee relations chair.
Should I get the Higher Ed Web Project Management Summit on-demand?
What is included in my summit on-demand access fee?
The access fee covers 1-year licensing and includes the following:
A one year unlimited access to the recordings of the events on-demand through a link that we will provide to you.
All webinar materials (slides handouts in PDF)
Want to watch the Higher Ed Web Project Management Summit?
On-Demand
Registration fee: $$350 $$350
Register Now