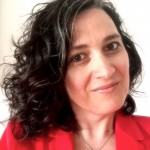 Karine Joly, Social Media Marketing Educator and Expert
Karine oversees the development of the professional development curriculum at Higher Ed Experts. She also taught the capstone graduate course of the MBA in Social Media Marketing at Southern New Hampshire University: Social Media Marketing Campaigns, a course she designed and authored for this SNHU online program.
Karine shares her insights about emerging web and social media trends on collegewebeditor.com, a popular and independent blog launched in February 2005. She also authors the Internet Technologies column for University Business. She has presented on social media marketing, web analytics and online courses at leading higher ed conferences (CASE, American Marketing Association, EduComm, eduWeb, CUPRAP, HighEdWeb, etc.).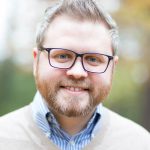 Joshua Dodson, Director of Digital Marketing - Bentley University
Joshua is a Web expert who has worked with numerous colleges and universities to improve their Web presence, better understand their user trends, and increase enrollments. His extensive back-end Web knowledge is equally matched with an understanding of the importance of driving results on the front end—and proving return on investment. His in-depth SEO and analytics experience ties campaigns to results to show true impact.
Before joining Bentley University, Joshua worked as a consultant, strategist, web developer, and AVP of digital marketing at universities including Southern New Hampshire University, Eastern Kentucky University and Lincoln Memorial University. Since 2011 he has mentored and taught over 300 higher education marketing professionals around the world about the effective use of Web analytics, predictive analytics, and SEO for Higher Ed Experts. Joshua has led workshops, given keynote presentations, and presented at industry conferences on advanced Web analytics, SEO, strategic marketing, social media, and predictive analytics among other topics.
Sofia Tokar, Web Writer and Communications Officer for Arts, Sciences and Engineering - University of Rochester
Sofia is the web writer and communications officer for Arts, Sciences and Engineering at the University of Rochester. As part of the web team, her work includes creating, editing, and curating content for the university's homepage and top-level pages, departmental web pages, and social media accounts. She regularly co-hosts on-campus presentations and workshops about strategic and tactical web communications.
Before joining UR, Sofia worked as the assistant editor in the marketing and communications department at Nazareth College. Her work as part of the teams at Nazareth and UR has been recognized with awards from CASE and PRSA.
Sofia earned her master's degree in English language and literature from Queen's University in Canada. She is currently pursuing her master's in online teaching and learning at UR. Sofia is also a graduate of the Higher Ed Experts web writing certificate program, and is now its instructor.
Dr. Liz Gross, Social Media and Market Research Strategist
Dr. Liz Gross is a Social Media and Market Research Strategist for a federal student loan servicer. She was responsible for launching the company's social media presence, and now manages the social media program in addition to all measurement of the company's cross-channel marketing and communication. Liz is also a member of the Higher Ed Expert faculty, teaching Social Media Measurement for Higher Ed.
Liz received her Ph.D. in Leadership for the Advancement of Learning and Service in Higher Education from Cardinal Stritch University. Her dissertation research examined the relationship between communication methods and the frequency and content of college student interactions with faculty. Liz holds a bachelor's degree in interpersonal communication from the University of Wisconsin-Stevens Point and a master's degree in educational policy and leadership from Marquette University. She blogs at lizgross.net, and you can find her on Twitter at @LizGross144.