Why did so many of my higher ed colleagues take this course?
More than 300 of your higher ed colleagues have designed their own web analytics road map by taking this constantly updated professional certificate online course since September 2011.
Do I really need to take this course on Web Analytics for Higher Ed?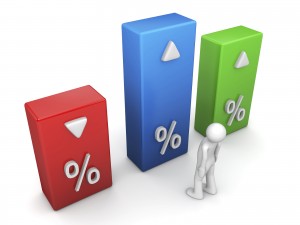 Are you in charge of your school's Google Analytics account, but feel overwhelmed by all the reports?
Do you need to create metrics reports or analytics dashboards for your university, college or unit?
Do you want to make data-driven recommendations to optimize marketing campaigns or web projects?
Not sure where to start?
We want to help you as we've helped more than 200 of your colleagues working in universities and colleges.
This course was designed for YOU, to help you learn and optimize your use of Web Analytics and Google Analytics at your school.
Register Now
Sep 11 - Oct 08, 2017
Register by Aug 30, 2017
Tuition & fees: $1200 $800

Only 5 seats left
What will I learn about Web Analytics for Higher Ed?
You will study and practice what you need to know to get up to speed with web analytics for higher education using Google Analytics during this 4-week online course:
The most relevant Google Analytics metrics and dimensions for colleges, universities and schools
Goal tracking and conversions setting
Segmentation
KPI dashboards and how to transform data into insights
How will I learn?
You'll learn by:
investing 10 hours per week of your time on course materials, quizzes, discussions with your classmates and assignments.
studying when it's convenient for you as long as you meet the weekly deadlines for class discussion posting and assignment submissions.
exchanging with a small group of your peers in our sessions limited to 10 participants working in institutions of higher education.
working on weekly web analytics hands-on assignments you can use the next day at work: memos, reports, GA dashboards, etc.
getting detailed and prompt feedback on all your graded assignments from your professor.
Who will be my professor?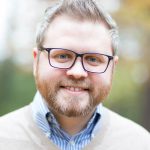 Joshua Dodson, Director of Digital Marketing - Bentley University
Joshua is a Web expert who has worked with numerous colleges and universities to improve their Web presence, better understand their user trends, and increase enrollments. His extensive back-end Web knowledge is equally matched with an understanding of the importance of driving results on the front end—and proving return on investment. His in-depth SEO and analytics experience ties campaigns to results to show true impact.
Before joining Bentley University, Joshua worked as a consultant, strategist, web developer, and AVP of digital marketing at universities including Southern New Hampshire University, Eastern Kentucky University and Lincoln Memorial University. Since 2011 he has mentored and taught over 300 higher education marketing professionals around the world about the effective use of Web analytics, predictive analytics, and SEO for Higher Ed Experts. Joshua has led workshops, given keynote presentations, and presented at industry conferences on advanced Web analytics, SEO, strategic marketing, social media, and predictive analytics among other topics.
Should I take this course on Web Analytics for Higher Ed Course?
This course is recommended for:
How will this course pay off for my institution?
Your institution should invest in this course for these top 5 reasons:
No travel expenses or down time while you learn much more than you would by attending any 1-day workshop or conference: 4 weeks give you the time to absorb all the concepts and acquire new skills.
The focus of this course is web analytics for higher ed: everything will apply to your situation.
Your classmates will all work at universities, colleges or schools: you'll find out how other institutions tackle web analytics challenges.
You will learn by working on practical assignments: you'll be able to implement best practices at work even before the end of the course.
Your course registration covers everything you need including a 1-year access to all the course materials.
What is included in my course registration fee?
Course materials: screencasts, readings, quizzes, 4 graded discussions & 4 graded assignments.
Unlimited questions via the "Ask the Prof" discussion board during the 4-week session.
An E-book: "An Introduction to Web Analytics for Higher Ed" by Joshua Dodson
1-year access to the regularly updated online course materials.
Recognized certificate of achievement in web analytics for higher ed upon completion of the course with a final grade of 80% or more.

Course Student Review: Lydia Anthony
Find out why Lydia Anthony (@Lydia_Anthony), Web Content Manager at Converse College took, liked and recommend this course in this 90-second video recorded in June 2014 via Skype.
Really interested in this course?
If you're thinking about taking this course, request more information by filling out this online form:

Don't miss the next session!
Sep 11 - Oct 08, 2017
Register by Aug 30, 2017
Tuition & fees: $1200 $800

Only 5 seats left
Register Now