Calling all WAHE, AWAHE, PWAHE alums!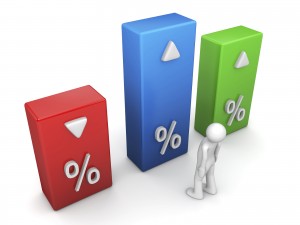 At Higher Ed Experts, digital analytics has always had a special place in our course and conference curriculum as well as our research agenda.
With several hundreds of alums from our Web Analytics Program, it's time for a Reunion!
That's why we are throwing a FREE digital event reserved to our WAHE, AWAHE and PWAHE alums – basically if you've taken an Analytics 4-week course with Prof Joshua, you're on the list, but make sure to register because we only have a limited number of seats!
This Online "Reunion" will feature a brand new 45-min presentation from your instructor, a 10-min session by an alum of our Advanced Web Analytics Course and an encore presentation of Karine Joly's HEA17 session about her latest research project: the Higher Ed Digital Marketing Analytics Roadmap (HEDMAR).
Analytics Reunion Program
This 90-minute online reunion will include the following sessions and a Q&A.
Please note that you won't have the option to use the phone for the audio to attend this event as VOip (computer audio) will be the only option for this free event, so we can accommodate more people.
I Know the Pieces Fit: How to implement end-to-end tracking capabilities
Joshua Dodson, Director of Digital Marketing – Bentley University
Most of us have encountered issues in which we are unable to see the full picture of what drives people to apply. Given our multi-device world, it may not be possible to connect all the pieces of the applicant journey puzzle, but it is possible to connect more of them.
In this session, Joshua Dodson will show you how to implement end-to-end tracking to connect your Web analytics with your CRM. Leverage Google Analytics alongside other tools to get a better view of how your marketing campaigns impact inquiries, applications, and enrollments. While there is no one-size-fits-all option, the principles you will learn will help you increase your tracking capabilities and get more from your data.
Presenting analytics to senior leadership
Erik Jeffries, Creative Assets and Marketing Technologies Director – University of Colorado's Leeds School of Business
Are you having difficulty getting senior leadership to understand your Google Analytics reports? Yet, effective reporting at an executive level is critical for guiding strategic decisions. In this case study, Erik Jeffries will provide insights for reporting analytics to senior leadership including admissions, student affairs, marketing, diversity and inclusion.
Higher ed digital analytics road map: How to find your way on the road to marketing measurement
Karine Joly, Executive Director – Higher Ed Experts
Are you there yet on the road to digital marketing measurement? If you're still lost in "Pseudo Analytics" land (measuring without a purpose), you are not alone. But, you don't have to stay there. In this encore session of her #HEA17 presentation, Karine Joly will share the road map for digital marketing analytics in higher education she has designed to help higher ed professionals measure success and progress indicators toward their strategic goals. She'll also explain why you should invest 7 minutes of your time to take the Higher Ed Digital Marketing Analytics Roadmap (HEDMAR) Assessment.
Web Analytics Program Reunion 2017 Faculty
Should I attend the Web Analytics Program Reunion 2017?
This conference is recommended for teams including: