Calling all WAHE, AWAHE, PWAHE alums!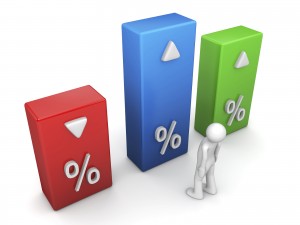 At Higher Ed Experts, digital analytics has always had a special place in our course and conference curriculum as well as our research agenda.
With several hundreds of alums from our Web Analytics Program, it's time for a Reunion!
That's why we've hosted a FREE digital event reserved to our WAHE, AWAHE and PWAHE alums
This Online "Reunion" featured a brand new 45-min presentation from your instructor, a 10-min session by an alum of our Advanced Web Analytics Course and an encore presentation of Karine Joly's HEA17 session about her latest research project: the Higher Ed Digital Marketing Analytics Roadmap (HEDMAR).
Jun 16, 2017
1PM - 2:30PM ET
Register by Jun 12, 2017
Registration fee: $0, it's free!
Analytics Reunion Program
This 90-minute online reunion included the following sessions.
I Know the Pieces Fit: How to implement end-to-end tracking capabilities
Joshua Dodson, Director of Digital Marketing – Bentley University
Most of us have encountered issues in which we are unable to see the full picture of what drives people to apply. Given our multi-device world, it may not be possible to connect all the pieces of the applicant journey puzzle, but it is possible to connect more of them.
In this session, Joshua Dodson will show you how to implement end-to-end tracking to connect your Web analytics with your CRM. Leverage Google Analytics alongside other tools to get a better view of how your marketing campaigns impact inquiries, applications, and enrollments. While there is no one-size-fits-all option, the principles you will learn will help you increase your tracking capabilities and get more from your data.
Handouts (2 slides per page)
Presenting analytics to senior leadership
Erik Jeffries, Creative Assets and Marketing Technologies Director – University of Colorado's Leeds School of Business
Are you having difficulty getting senior leadership to understand your Google Analytics reports? Yet, effective reporting at an executive level is critical for guiding strategic decisions. In this case study, Erik Jeffries will provide insights for reporting analytics to senior leadership including admissions, student affairs, marketing, diversity and inclusion.
Handouts (2 slides per page)
Higher ed digital analytics road map: How to find your way on the road to marketing measurement
Karine Joly, Executive Director – Higher Ed Experts
Are you there yet on the road to digital marketing measurement? If you're still lost in "Pseudo Analytics" land (measuring without a purpose), you are not alone. But, you don't have to stay there. In this encore session of her #HEA17 presentation, Karine Joly will share the road map for digital marketing analytics in higher education she has designed to help higher ed professionals measure success and progress indicators toward their strategic goals. She'll also explain why you should invest 7 minutes of your time to take the Higher Ed Digital Marketing Analytics Roadmap (HEDMAR) Assessment.
Handouts (2 slides per page)
Web Analytics Program Reunion 2017 Faculty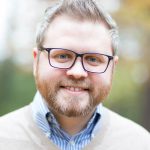 Joshua Dodson, Director of Digital Marketing - Bentley University
Joshua is a Web expert who has worked with numerous colleges and universities to improve their Web presence, better understand their user trends, and increase enrollments. His extensive back-end Web knowledge is equally matched with an understanding of the importance of driving results on the front end—and proving return on investment. His in-depth SEO and analytics experience ties campaigns to results to show true impact.
Before joining Bentley University, Joshua worked as a consultant, strategist, web developer, and AVP of digital marketing at universities including Southern New Hampshire University, Eastern Kentucky University and Lincoln Memorial University. Since 2011 he has mentored and taught over 300 higher education marketing professionals around the world about the effective use of Web analytics, predictive analytics, and SEO for Higher Ed Experts. Joshua has led workshops, given keynote presentations, and presented at industry conferences on advanced Web analytics, SEO, strategic marketing, social media, and predictive analytics among other topics.
Erik Jeffries, Creative Assets & Marketing Technology Director, Leeds School of Business,
Erik Jeffries has worked at the Leeds School of Business at the University of Colorado Boulder since 2013. As the director of creative services and director of digital asset and marketing technologies, he has been in charge of the redevelopment of the undergraduate and graduate programs websites, video and multi-media production and has served in key roles for graduate programs recruitment as well as in-depth analytics reporting. Erik holds a B.A. in Marketing from the University of Colorado Denver and is completing his M. A. in Communications at Regis University. His studies focus on digital communications, analytics and online recruitment.
A marketing professional with over 20 years of experience in branding, multi-media, video production, design and digital communications, he is also an alum of Higher Ed Experts' professional certificate program in Advanced Web Analytics.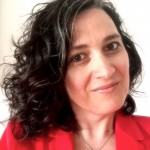 Karine Joly, Social Media Marketing Educator and Expert
Karine oversees the development of the professional development curriculum at Higher Ed Experts. She also taught the capstone graduate course of the MBA in Social Media Marketing at Southern New Hampshire University: Social Media Marketing Campaigns, a course she designed and authored for this SNHU online program.
Karine shares her insights about emerging web and social media trends on collegewebeditor.com, a popular and independent blog launched in February 2005. She also authors the Internet Technologies column for University Business. She has presented on social media marketing, web analytics and online courses at leading higher ed conferences (CASE, American Marketing Association, EduComm, eduWeb, CUPRAP, HighEdWeb, etc.).
Should I attend the Web Analytics Program Reunion 2017?
This conference is recommended for teams including:
Want to attend the Web Analytics Program Reunion 2017?
Jun 16, 2017
1PM - 2:30PM ET
Register by Jun 12, 2017
Registration fee: $0, it's free!

Only 2 seats left

No rain date