Composed of four volunteer members (2 positions open), Higher Ed Experts' Advisory Board was created to help us serve the needs of the higher ed professional community.
All the members of this Advisory Board are recognized leaders in the fields of Web, marketing, PR and admissions in higher education. They hold executive positions in universities and colleges and are devoted to the advancement of higher education.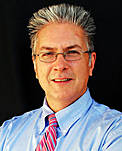 Andrew Careaga, Director of Communications, Missouri University of Science and Technology (MO)
Andrew Careaga is a blogger, PR guy and occasional freelance writer with more than 17 years' experience in higher education PR and marketing. He's currently director of communications at Missouri University of Science and Technology, one of the few public universities in the nation with a tight technological focus. A member of the Missouri S&T staff since 1991, he previously served as manager of public relations, news and features editor for the university's alumni magazine, and the university's first webmaster. A veteran blogger, he contributes to Missouri S&T's research blog, Visions (visions.mst.edu), and manages the Name Change Communications blog (namechange.mst.edu), which the university established to encourage communication with alumni, students and other constituents during its recent name change. (Missouri S&T was formerly the University of Missouri-Rolla.) Careaga also blogs frequently on his Higher Ed Marketing weblog (highered.prblogs.org). A member of the Council for the Advancement and Support of Education, Careaga's involvement with CASE includes a two-year term as chair of CASE District VI (1998-2000) and a three-year term on the CASE Communications and Marketing Commission (2002-2005). He also served on the CASE Commission on Opportunity and Equity from 1994-1996.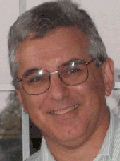 David Jarmul, Associate Vice President of News and Communications, Duke University (NC)
David Jarmul is associate vice president of news and communications for Duke University in North Carolina. He directs the news service, oversees the top-level web pages and helps coordinate communications activities on issues affecting the university. He has helped launch a number of web initiatives at Duke, including the online "Duke Today," RSS feeds on diverse news topics, video projects and audio stories, and has worked internally to strengthen ties across Duke's communications and web communities. An honors graduate of Brown University, David came to Duke in 2001 from the Howard Hughes Medical Institute in Maryland, where he was actively involved in both printed and web communications, including the development of online projects involving science and science education. Previously, he was speechwriter for the president, director of an op-ed service and deputy director of the news office of the National Academy of Sciences. He also has served as editor for a magazine on "appropriate technology" for developing countries and freelanced for numerous publications. He is a former president of the D.C. Science Writers Association and served with the Peace Corps in Nepal.