At Higher Ed Experts, we've been covering and sharing the latest higher ed marketing news and communication trends with digital marketers, communicators and social media professionals since 2007.
We've also published a weekly higher ed marketing newsletter edited by Karine Joly since December 2008.
What's featured in this higher ed newsletter? News and resources from the top higher ed publications and blogs.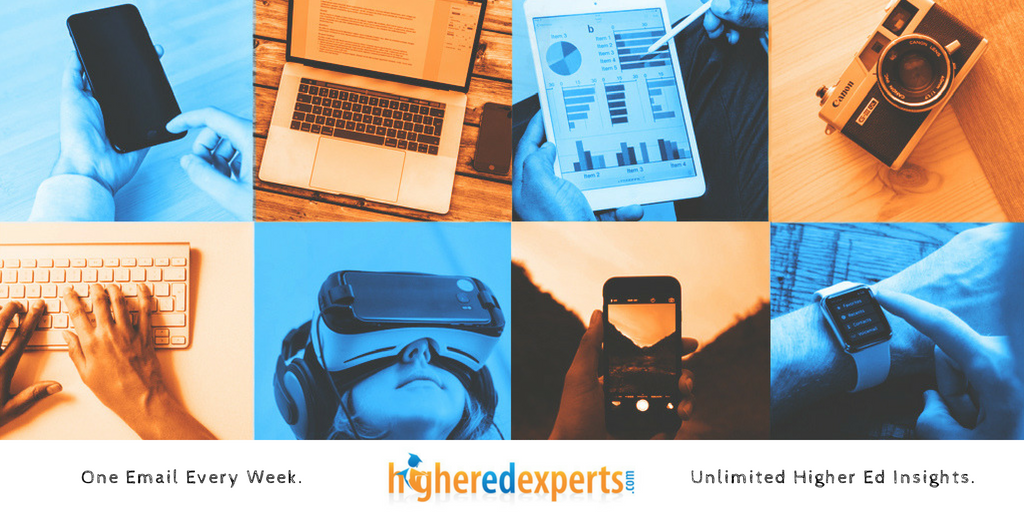 Latest Higher Ed Experts' news & blog posts
Get our weekly higher ed newsletter and don't miss anything important!
Let us help you get all the higher ed news you can't miss to keep up with the demand of your job.
Subscribe to Higher Ed Experts' weekly newsletter edited by Karine Joly and sent to thousands of your colleagues every Wednesday since December 2008!
Feel free to review the latest issue below to get an idea of what's inside our higher ed newsletter before signing up.
Liked what you've seen in our latest issue above?
Subscribe now!