You know that a college education goes far beyond what happens in the classroom.
Yet, budget-conscious parents and career-driven students are focusing more and more on academic programs and degrees when it's application time.
What about the growing population of online undergraduate and graduate students?
For them, the quality of your academic programs is the only thing that really matters.
So, does the web content on your program pages meet the basic expectations of your prospective students and parents?
How does your institution compare with the other colleges on the short list of your prospective students when it comes to academics web content?
This 3-hour summit on Web Content Strategy for Academic Program Page features Stephanie Geyer and Stewart Foss, known for their respective research and expertise on students expectations and web design trends as well as Crystal Bennett from Clemson University (Grand 2013 CASE III Award for its undergraduate academic program pages) and Tryon Eggleston from Drew University (Academics web section).
After watching this summit, you'll be able to transform your academic program pages into the recruiting keystones they should be.
Looking for the summit recordings?
If you previously registered and paid your registration fee, LOG IN (you can also buy an on-demand pass) to get access to the:
3 session recordings
handouts
Academics Content Strategy Summit Program
The 2013 State of Academic Program Pages (Stewart Foss, eduStyle Awards Founder)
Recorded March 19, 2013
How do your academic program pages stack up with the competition? How do institution accommodate different connected devices on their academic program pages? Can we learn something from the successful MOOC program pages? Stewart will present the latest design trends in a comprehensive study of academic program pages in 2013. He will also identified best practices for this kind of web pages in higher education.

Academic Program Pages: What Prospective Students Expect (Stephanie Geyer, AVP Web Strategy at Noel-Levitz)
Recorded March 20, 2013
What do prospective students expect from your academic program pages? What do you need to include? How can you best present information about academics to recruit and convert prospects? Stephanie will answer all these questions with data taken from the E-Expectations research study conducted by Noel-Levitz.

Academic Program Pages That Work: Case studies and lessons learned from Clemson University and Drew University
Recorded March 21, 2013
Clemson University and Drew University have both recently relaunched their undergraduate program pages to help recruit more prospective students. In each case, the 2-year project went beyond the simple redesign but included a comprehensive content strategy involving stakeholders in several offices and many academic units.
In their respective case study, Tryon Eggleston, Director of Digital Communications at Drew University and Crystal Bennett, Web Content Developer at Clemson University will share details on the project, campus buy-in, results and some lessons learned.

Content Strategy for Academic Program Pages Summit Faculty
Stewart Foss, Web Designer and eduStyle Founder
Stewart has spent the last decade working in higher ed. He has worked in web management for two institutions, Athabasca University and Grant MacEwan University, and as an instructor at another, Lethbridge College.
He is the founder of eduStyle and the eduStyle Higher-ed Web Awards. He is the co-author of the eduStyle Guide to Higher-ed Homepage Usability. He is also the co-founder of Demand Creativity, a web design agency. He is an author, teacher, blogger, coder and designer.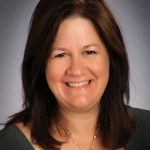 Stephanie Geyer, Web Strategy Associate VP at Noel-Levitz
Stephanie Geyer directs Web site development and e-communications projects for Noel-Levitz.
Ms. Geyer has served institutions such as the University of Arizona, Saint Louis University (MO), and The University of Findlay (OH). Her Web consultation services are based on current best practices in enrollment management and are frequently integrated with recruitment and marketing consultations and market research projects.
In addition to providing consulting services, Ms. Geyer frequently delivers conference presentations about using the Web as a recruitment communications tool, including at the National Conference on Student Recruitment, Marketing and Retention as well as the AMA Symposium for the Marketing of Higher Education. She helped conduct the E-Expectations market research project on the Internet and e-recruitment behaviors of high school juniors.
Crystal Bennett, Web Content Developer at Clemson University
Crystal started her career as a journalist, but defected to higher education five years ago. As the web content developer for Clemson University, she drives the marketing content on the University's marketing pages and uses her storytelling skills to tell the Clemson story via Clemson.edu. Three years ago, Crystal and her coworkers embarked on a journey to be different, to be bold and create a top-level marketing website specifically focused on the University's 80+ majors. The project just took home the Case III Grand Award for a website/microsite for recruitment.
Tryon Eggleston, Director of Digital Communications at Drew University
Tryon Eggleston is currently the Director of Digital Communications at Drew University. He strives to evolve Drew's web presence, making it as engaging and user friendly as possible. Favored tactics include reducing page and word counts to emphasize key content and help users find what they're intended to see quickly.
Should I get the Content Strategy for Academic Program Pages Summit on-demand?
This on-demand conference is recommended for teams including:
What is included in my summit on-demand access fee?
The fee is for a single computer/audio connection with an unlimited number of attendees watching the online event.
It includes the following:
A one year unlimited access to the recording of the events on-demand through a link that we will provide to you.
All webinar materials (slides handouts in PDF)
Want to watch the Content Strategy for Academic Program Pages Summit?