Do you think it's time to be more strategic with content in higher ed?
Are you in charge of herding and training a wide array of content creators on campus?
Have you realized how strategic digital content has become for your audiences?
Entirely focused on content strategy and digital content processes in higher education, the 2nd edition of the Higher Ed Content Conference will take place on April 15, 2015 and we need your help to make it as successful as it was in 2014. .
This online conference aims to be the Spring event (because in the Fall, there's ConfabEdu ;-)) for higher ed professionals and teams who want to help their school create better content across all the digital channels (social, mobile, web, etc.)
It will feature a dozen of 10-minute sessions presented by higher ed professionals working in institutions just like yours — with real content solutions to real higher ed problems.
The call for proposals is open until February 11, 2015, so don't miss this unique opportunity to share your expertise and experience with the higher ed digital professional community.
The program of the 2015 Higher Ed Content Conference will be announced on this page on February 18, 2015.
Scheduled on:
Apr 15, 2015
(11AM ET - 2:30PM ET)
Rain date: Apr 22, 2015
Only 30 seats left
Register Now
Total fees: $400
Register by Mar 06, 2015
2015 Higher Ed Content Conference – Call for Proposals
The call for proposals is open until February 11, 2015!
Should I attend the Higher Ed Content Conference?
Definitely, if you are a:
What is included in my Conference registration fee?
The fee is for a single computer/audio connection with an unlimited number of attendees watching the live online event.
It includes the following:
1 connection to the live event scheduled over 3 hours on April 15, 2015- the audio is done via voice over IP or teleconference
A 1-year unlimited access to the recordings of the sessions on-demand through a link that we will provide to you.
All session materials (slides handouts in PDF)
If the conference cannot be held (due to unforseen events) on its scheduled date, it will be rescheduled on its rain date: April 22, 2015.
2014 Higher Ed Content Conference Recordings
If you previously registered and paid your registration fee, LOG IN! to access the 2014 recordings
This online conference, available on-demand, offers 13 focused sessions of 10 minutes each and a general session Q&A at the end.
How to Extend the Life of Your Digital Content for Greatest Impact (10-min session)
Mike Petroff, Digital Content Strategist – Harvard University

Is your higher ed digital content mobile, shareable, and targeted to specific audiences? If it isn't yet, it should to make the greatest impact. Schools can leverage best practices in content strategy, editorial calendars, web design and UX, and social networking to now reach a wide audience. But, what's the best way to standardize the process for extending the life our of your digital content? In this session, Mike Petroff will walk you through strategies you can quickly employ to take advantage of deeply embedded social networks while measuring results.

How to develop a viral content culture at your school (10-min session)
Cameron Pegg, Executive Officer – Griffith University (Australia)
We all want our content to "go viral", but what does that actually mean in a higher education context, and how do you do it? In this session, Cameron Pegg will discuss strategies to encourage social sharing including newsjacking and the use of infographics as part of a holistic approach to viral content.

Using campus communicators to support content strategy: The UW Oshkosh Story Champions model(10-min session)
Mandy Potts, Marketing and Communications Manager – UW Oshkosh
Have content strategy defined? Check. Know the kinds of content that need to be generated and your institution's distribution channels? Check. Have useful content in the pipeline? Not yet? In this session, Mandy Potts will explain how to find the stories that make your university distinct. She will share how the University of Wisconsin Oshkosh finds content with the help of "Story Champions," the people who know the brand—and the stories—the best: campus communicator-types. You will learn how to find stories, manage an editorial calendar and get stories written, edited and posted.

Empowering Your Community: An "Audience Generated Content' Approach to Content Marketing (10-min session)
David May, Director of Web and Interactive Marketing – Chapman University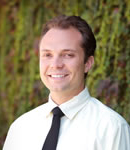 Finding and producing relevant content on a regular basis is hard when you can't hire armies of writers. In this session, David May will explain how Chapman University leveraged the web to empower its campus community to share great stories and good news by launching an updated blog network and a new homepage in February 2014. He will also tell you how both tools combined give a voice to students, faculty, staff or alums and allow them to share their stories. You will learn a few tips to get started with a similar initiative at your school.

Fighting the Great Content Battle: Buy-In Isn't a Buzzword (10-min session)
Donna Lehmann, Director of Online Communications – Fordham University
Preparing to launch a web redesign with a content management system implementation at your school? It's never really about the tool but all about the content AND people. With changing business processes, battling cynics, and reigning in independent school and department web editors also on the agenda, buy-in on your campus is the only way to be successful. In this session, Donna Lehmann will help you get the necessary buy-in needed for these kinds of large-scale content projects. You will learn winning strategies for bringing all the disparate players on board including crafting the elevator speech, perfecting the road show, practicing transparency, creating community, and educating the masses.

Work in Progress: Assessing and Revamping Web Content(10-min session)
Klinita Burke, Campus Webmaster – The University of the West Indies, Cave Hill Campus (Barbados)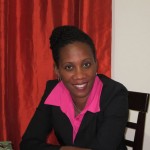 Website content is often messy in higher education. That's what makes content strategy so difficult but also so important. In this session, Klinita Burke will share the approach, progress and challenges faced while addressing content issues.
You will learn in this case study how content templates, web writing guidelines, training and content maintenance plans can help you fix content for good on your school's website.

Content Lessons Learned after a Site-Wide Responsive Design (10-min session)
Marcy Gineris, Web Content Manager and Strategist – Eastern Mennonite University
A responsive website is much more than a design that can adapt to any connected devices. In this session, Marcy Gineris will tell you how EMU tackled the "responsive content" challenge before the launch of their responsive website and ever since. You'll find out about what she learned during the process and will get some practical tips on how to handle content strategy to go responsive with your school website.

Why and How to Go Real-Time with your Events(10-min session)
Chris Syme, Consultant – CKSyme Media Group
Did you know that providing a real-time social media experience during events can deepen fan engagement and quickens brand loyalty? In this session, Chris Syme will explain how to make any event a fan experience regardless if fans are on-site or attending virtually. You will find out about the main differences between Reactive PR (promoting events ahead of time and reporting on them after in a traditional journalism style) and Proactive PR (using social media to give a real-time fan experience). You will also learn how to implement Proactive PR for your own events.

Know the News, Make the News: How to Use the News Cycle to Drive Content Development(10-min session)
Rob Pasquinucci, Director of Communications – UC College of Arts and Sciences
Most of your faculty have deep expertise across a wide variety of news topics. Having a deep bench of experts and using them to develop original content in a real-time, always on environment gives higher ed stories greater relevance and often garners the attention of traditional media. In this session, Rob Pasquinucci will share best practices for developing a faculty experts list and monitoring the news for opportunities to leverage the knowledge of faculty to get your institution in the day's news.

Students Blogs Aren't Dead: A Case Study of Successful Off-Campus Story Telling (10-min session)
Tabita Green, Director of Web Content – Luther College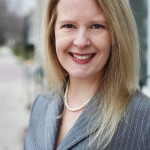 Following the success of its faculty blogs, Luther College decided to pilot a blog project this past January with student bloggers studying off campus and the results exceeded all expectations: over 100,000 page views with an engagement of over 7 pages/visit and a measurable decrease in parents calls. In this case study, Tabita Green will explain how this blogging project was set up and managed. She will also share top lessons learned to give you a head start if you want to implement a similar project

Creating Content to Answer the Burning Questions and Welcome New Students (10-min session)
Liz Babiak, Social Media Community Officer – Algonquin College (Canada)
How can you deliver just-in-time content to answer new students' burning questions and create excitement about the new academic year? Higher Ed institutions are big organizations and new students often don't know where or how to seek information. In this case study, you will find out how Algonquin College listened and engaged with its incoming cohort to anticipate the potential challenges, questions, and barriers to student success leading up to and during the critical first few weeks of the Fall 2013 term. You will learn how aligning content with key questions, academic dates, and departmental activities, can alleviate some of the new students' stress, but also solidify your social media accounts as engaged, attentive, and helpful channels for students to connect with.

Elizabethtown Magazine Turns Page: Making the College Magazine Multiplatform (10-min session)
Donna Talarico, Integrated Communications Director – Elizabethtown College
College magazines are usually where you can find your school's best stories – stories too good to be shared only on paper. Along with a redesign of the print magazine, Elizabethtown College recently launched an online edition. In this session, Donna Talarico will share the new editorial model used for this multiplatform publication. You will learn how you can plan content for the magazine with print, web and multimedia in mind, promote this content and re-purpose it elsewhere.

Moving Beyond Girls Under Trees: Effective Photography for Your Website (10-min session)
David Anderson, Director of Strategic Digital Communications – UB School of Medicine and Biomedical Sciences
Photos are all too often an afterthought in web content. In this session, David Anderson will share simple, key pointers for taking the right photos for your website: effective and engaging photos that connect with your readers and support your content. You don't need expensive equipment or years of experience to take great shots. You'll learn how to take more strategic photos in a snap.