Do you think it's time to be more strategic with content in higher ed?
Are you in charge of herding and training a wide array of content creators on campus?
Have you realized how strategic digital content has become for your audiences?
Entirely focused on content strategy and digital content processes in higher education, the 2016 edition of the Higher Ed Content Online Conference is now available on-demand. .
This online conference aims to be the Spring event for higher ed professionals and teams who want to help their school create better content across all the digital channels (social, mobile, web, etc.)
The 4th edition will take place in April, 2017 – the call for proposals will go out in December 2016.
Want to watch the 2016 Conference sessions?
If you previously registered and paid your registration fee, LOG IN!
If you didn't attend the conference live, you can buy a $400 on-demand 12-month pass now to get access to the:
12 session recordings
handouts (PDF)
general Q&A recording
2016 Higher Ed Content Conference Program
This online conference, now available on-demand, offers 12 focused sessions of 10 minutes each and a general session Q&A.
How to build a new content culture to rally your campus contributors
Amy Grace Wells, Content Strategist – University of South Carolina
Higher education is a notoriously decentralized environment — and one of the most difficult to reign in when it's time to change your school's content culture. In this session, Amy Grace Wells, will show you how the University of South Carolina was able to implement change and bring some harmony across content teams by nesting key university messages, attributes and values. You'll also learn how you can use content strategy nesting tactics at your school.

Less is More: Weeding Content to Help Your Visitors Find What They Need Faster and More Easily
Avalee Harlton, Service Coordinator & Web Content Designer/Editor – York University (Canada)
How much content is enough content? Many of our higher ed websites have become larger than originally intended, which has unanticipated consequences. In this session, Avalee Harlton will explain how to spot what content can be culled, whether it should be culled, and why it's important to occasionally put your website 'on a diet'.

Bringing Academic Program Pages Home: Merging academic and departmental content
Zoe Barker, Web Administrator – DePaul University
What happens when you combine two previously separate paths: Academic programs and Departments into one location? A little chaos and a lot of broken links. In the fight between decentralization and centralization, issues of duplication and IA standardization are front and center. In this case study, Zoe Barker will explain how DePaul University took a live college site's biggest content problem head-on. She will share lessons learned about content auditing, mitigating issues when making large-scale changes, and how this project helped spread the word on governance at her institution.

5 Steps to Reviving Web Content: A Case Study of Rochester's Research Web Pages
Sofia Tokar, Web Writer – University of Rochester
They say art is never finished, only abandoned. The same is true for a lot of web content. Keeping our content fresh and up-to-date is challenging, especially when time and resources are limited. So how can you revive content that has been neglected for months or even years? In this session, Sofia Tokar will take you through the five-step revival of the University of Rochester's Arts, Sciences and Engineering research webpages. You will learn how to use content tools (including web writing guidelines, editorial calendars, and content templates) to help revitalize and manage your own website's content.

Bigger is Better: The Role of Long-form Content in SEO
Joshua Dodson, Director of SEO – Southern New Hampshire University
"Don't post your thesis on the home page." We all know it and have been repeating this refrain for years. Yet, short content is not always the best answer. There is a place for both short and long-form content on your website. In this session, Joshua Dodson will discuss the importance of long-form content for search engine optimization. You also learn what type of long-form content works and why.

Making the Case for Content Marketing
Donna Lehmann, Senior Director of Marketing and Communications – Fordham University
Board members love seeing your outdoor ads. Vice presidents comment on seeing your banner ad on their favorite site. Deans seem to have endless requests for print brochures. But shrinking print budgets, banner blindness, and ad-blockers are taking their toll on how much of your intended audience receive your message. In this case study about a content initiative around the hero of the movie Bridge of Spies, Donna Lehmann will demonstrate why content marketing can save the day. You will also find out how to position content marketing in your communications strategy — especially at the executive level — and how to ensure you get the metrics needed to make the case.

How to maximize research impact through content and media
Steve Thompson, Head of Digital – University of Sheffield (UK)
When the UN Conference for Climate Change (#COP21) took place last December in Paris, the University of Sheffield in the UK saw an opportunity perfectly aligned with one of its institutional strategic priorities: sustainability. In this case study, Steve Thompson will explain how his institution was able to raise its profile and enhance its reputation through both traditional and digital media. You'll also learn how using a mix of content formats and media, you can help promote research stories both internally and externally.

Stop ignoring positive messages on social media
Steve Roulier, Executive Director of Communications – Springfield College
We all know why shouldn't ignore negative comments on social media. But what about those positive (or neutral) posts? In this session, Steve Roulier will explain why responding to these positive messages may be even more critical to brand equity. He will also share some best practices and tips to help you conduct your own positive post campaign.

Choosing the Right Video Story For Your Institution
Ravi Jain, Senior Associate Director, Digital Media and Web Development – Boston College
Video storytelling has proven to be a key piece of any school's marketing and communication content strategy. But, you can't just "make a video." You need to make the *right* video: one that aligns your institution's messaging with your potential audiences. In this session, Ravi Jain will walk you through the creative strategy driving his own work for Boston College, from his 60 second mini-documentary "Boston College Minute" series to recent immersive 360 video experiences.

Snapchat Takeovers: Showing college life through the eyes of the students!
Kelly Bennett, Manager of Social Media and Marketing Strategy – Miami University
Student Takeovers on Instagram are popular and very successful in higher education. But, can they work on SnapChat? In this case study, Kelly Bennett will explain how Miami University students are showing the college experience through their eyes via the official university Snapchat account. You'll find out why these "student takeovers" increased Snapchat story views by 40% in six weeks and have resulted in intriguing content for prospective students, current students, and alumni.

GIFs and gab: Telling stories using animation
Mike Petroff, Associate Director of Digital Content Strategy – Harvard University
GIFs started as a bitmap image format but have grown to describe a new visual language on the web. How can higher ed institutions take advantage of this evolving format? In this session, Mike Petroff will explain how Harvard University uses GIFs to support news, social engagement, and more. You will also get some tips and tools to use GIFs at your school.

An infographic is worth a 1000 words…
Cameron Pegg, Executive Adviser for Engagement – Griffith University (Australia)
Infographics are a fantastic tool for recruiting new students, engaging the ones you already have, connecting with alumni and donors, and telling your institution's story with greater impact. In this session, Cameron Pegg will share different types of infographics and help you understand the data that underpins them. You will also learn more about the organizational partnerships that allow great visual storytelling to occur and methods for sharing and promoting this content effectively.

Higher Ed Content Conference Faculty
Amy Grace Wells, Content Strategist - University of South Carolina
Amy Grace is the content strategist at University of South Carolina, where she works in both digital and brand strategy. With a decade of experience in higher ed, publishing and nonprofit, Amy Grace Wells knows a thing or two about "making rainbows and herding cats." She is currently pursuing a Master's degree in User Experience Design from Kent State University and holds a Master's in Higher Education from Ohio University.
Her previous experiences include Texas A&M AgriLife, where she directed content strategy, online content and information architecture for the College of Agriculture and Life Sciences and five state agencies and director of communications for the College of Fine Arts at Ohio University. She served as an expert reviewer for "Content Strategy for WordPress" published in 2015. Bragging rights include holding a sensei rank in karate and singing happy birthday to Muhammad Ali.
Avalee Harlton, Service Coordinator & Web Content Designer/Editor- York University
Avalee monitors and manages Google Analytics at York University, which includes writing documentation, running reports, answering questions, and designing & running training sessions for community members.
When not helping people monitor their website performance, she writes documentation for how to use the various web tools on offer at York. Away from work, she enjoys travelling, baking, collecting tiki mugs, and live comedy.
Zoe Barker, Web Administrator - DePaul University
Zoe Barker is a web content administrator at DePaul University, where she is part of a team that oversees the university's web properties.
Zoe has a master's degree in Journalism from DePaul. Her professional background is primarily in writing, technology, digital marketing and content management.
At DePaul, Zoe and her colleague Kelsey Peters are responsible for migrating sites into responsive environments in SharePoint, creating and managing information architecture, and conducting content audits. They support the team for training unit website editors, troubleshoot technical and content issues, and work with the development team on new functionality. They also take on projects, like changing 1,483 URLs as part of an IA overhaul… all at once… just the two of them and live to share the tales.
Sofia Tokar, Web Writer - University of Rochester
Sofia is the web writer for University Communications and Arts, Sciences and Engineering at the University of Rochester. As part of the web team, her work includes creating, editing, and curating content for the university's homepage and top-level pages, departmental web pages, and social media accounts. She regularly co-hosts on-campus presentations and workshops about strategic and tactical web communications.
Before joining UR, Sofia worked as the assistant editor in the marketing and communications department at Nazareth College. There she also taught introductory seminar courses for freshmen. Her work as part of the teams at Nazareth and UR has been recognized with awards from CASE and PRSA.
Sofia earned her master's degree in English language and literature from Queen's University in Canada. She is also a graduate of the Higher Ed Experts web writing certificate program, and is now one of its instructors.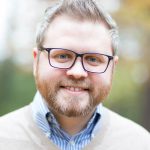 Joshua Dodson, Director of Digital Marketing - Bentley University
Joshua is a Web expert who has worked with numerous colleges and universities to improve their Web presence, better understand their user trends, and increase enrollments. His extensive back-end Web knowledge is equally matched with an understanding of the importance of driving results on the front end—and proving return on investment. His in-depth SEO and analytics experience ties campaigns to results to show true impact.
Before joining Bentley University, Joshua worked as a consultant, strategist, web developer, and AVP of digital marketing at universities including Southern New Hampshire University, Eastern Kentucky University and Lincoln Memorial University. Since 2011 he has mentored and taught over 300 higher education marketing professionals around the world about the effective use of Web analytics, predictive analytics, and SEO for Higher Ed Experts. Joshua has led workshops, given keynote presentations, and presented at industry conferences on advanced Web analytics, SEO, strategic marketing, social media, and predictive analytics among other topics.
Donna Lehmann, Senior Director of Marketing and Communications - Fordham University
Donna is the Senior Director of Marketing and Communications at Fordham University. She joined Fordham in 2013 after fourteen years at the Fashion Institute of Technology where she led two full-site redesigns, both earning CASE Circle of Excellence awards. While at FIT, Donna also served six years on the board of the SUNY Council for University Advancement (SUNYCUAD) with active roles in planning their annual conferences.
She holds a bachelor's degree in English and master's degree in American Literature from Kansas State University and completed coursework toward a PhD at the University of Delaware. In her five-year graduate school career, she taught expository and business writing as well as literature courses.
Steve Thompson, Head of Digital - University of Sheffield
Steve Thompson is the Head of Digital at the University of Sheffield, responsible for digital marketing and communications and social media.
Steve joined in the University after previous roles at eBay Enterprise, where he led the implementation of the digital communications for the Times Newspaper paywall launch and delivered global email marketing communications for British Airways.
Steve Roulier, Executive Director of Communications - Springfield College
Steve Roulier is the executive director of communications at Springfield College where he oversees brand management and integrated market communications initiatives.
Prior, he led strategic communications efforts at Western New England University for 11 years. He served on the executive committee of the Public Relations Society of America's Counselors to Higher Education chapter for nine years. Steve also worked as a broadcast journalist for several NBC affiliates throughout the country.
Ravi Jain, Digital Media Senior Associate Director - Boston College
Ravi Jain is a prolific multimedia storyteller, with over 25 years experience in implementing new technologies to engage audiences. A short form video evangelist, he has received numerous awards and recognition for his work, including a 2007 Webby Award nomination for his "talk-show in a car," DriveTime.
Jain develops creative digital media solutions for Boston College's Office of Marketing Communications. One of his signature products is The Boston College Minute: 60-second fly on the wall documentaries that remain some of the most popular content offerings of the school. He manages a team of producers to develop custom multimedia experiences, including original features for @BC, the multimedia arm of Boston College Magazine.
Prior to his time at Boston College, Jain wrote and produced interactive content for the PBS series' American Experience, produced by WGBH in Boston. He is also a long-standing adjunct faculty member at Northeastern University's College of Professional Studies Digital Media program where he teaches graduate level courses on different aspects of digital media."
Ravi designed his own undergraduate major at Oberlin College, combining film/video, computer science and visual arts. He earned his MFA from the Massachusetts College of Art & Design in their Studio for Interrelated Media (SIM) program.
Kelly Bennett, Manager of Social Media and Marketing Strategy - Miami University (Ohio)
Kelly Bennett combines her love for her alma mater and her passion for social media by working as Manager of Social Media at Marketing Strategy at Miami University.
Her goal is to always be where the students are, whether that be Instagram, Snapchat, or MySpace (kidding on that last one). Her favorite part of her job is getting to engage with students and alumni who have a passion for Miami and sharing their stories.
Mike Petroff, Associate Director of Digital Content Strategy - Harvard University
Mike Petroff is a digital content strategist at Harvard University. He supports the strategy, creation, and curation of content for Harvard University's main web properties and associated sites. He also plays a primary role in managing the vision for and delivery of the University's digital and social media presence.
Prior to joining Harvard, Mike was the Web and Enrollment Technology Manager at Emerson College, where he led web marketing and online recruitment efforts for undergraduate and graduate admission. While at Emerson, Mike chaired the Social Media Group, working with about 20 other staff members from a broad range of campus departments to establish the College's social media presence. Emerson College's social media presence was ranked as a top school nationally by both StudentAdvisor.com and USA Today College.
Mike earned a bachelor's degree in communications from Rowan University and a master's degree in media arts from Emerson College.
Cameron Pegg, Executive Adviser (Engagement) - Griffith University
Cameron Pegg is executive officer for the Deputy Vice Chancellor (Engagement) at Griffith University in Brisbane, Australia.
A former alumni magazine editor, he is a feature writer for The Australian newspaper and teaches creative writing at the University of Queensland. Cameron is passionate about leveraging traditional and emerging platforms to better communicate with alumni, and contributes to CURRENTS and the CASE Blog.
Should I get the Higher Ed Content Conference on-demand?
This on-demand conference is recommended for teams including:
What is included in my Conference access fee?
The access fee covers 1-year licensing and includes the following:
A 1-year unlimited access to the recordings of the 2014 sessions on-demand through a link that we will provide to you.
All session materials (slides handouts in PDF)
2015 Higher Ed Content Conference Recordings
If you previously registered and paid your registration fee, LOG IN! to access the 2015 recordings
This online conference, now available on-demand, offers 12 focused sessions of 10 minutes each and a general session Q&A.
Striking the Right Chord: Managing Writers and Writing
Donna Lehmann, Director of Online Communications – Fordham University
When approaching a new site or site redesign, the task of writing can be overlooked as the focus is put on functionality, architecture, and design. But anyone who has scrambled to put copy together knows that writing can be some of the most labor intensive work. Users might scan web pages, but words still matter. A lot. In this session, Donna Lehmann will share lessons learned while while overseeing the writing of the newly redesigned fordham.edu. You'll learn how to help your writers and manage the writing part of your web projects.

An Agile Approach to Content for Bath University's Website
Richard Prowse, Digital Editor-in-Chief – University of Bath (UK)
Bath University's website relies on an agile approach to content, a method most often used by web teams to develop applications or websites. In this session, Richard Prowse will tell you more about the "agile way." He will also share lessons learned on user needs, keeping publishers happy and community building to successfully deliver decentralised publishing.

How to Mobilize Faculty as Content Ambassadors
Kevin Anselmo, Founder- Experiential Communications
Would you say that your faculty members are positive "ambassadors" for your school? Are they blogging, tweeting and doing media interviews on a regular basis? Are they creating interesting content providing a unique view of your school to your targeted audiences? In this session, Kevin Anselmo will tell you how you can mobilize your army of professors. You'll learn keys to motivate and train faculty members, so they create content that works for your school.

Exploiting Trends in Pop Culture to Promote your Faculty's Expertise
Mary Jo Stockton, Director of Web and Social Content – Longwood University
By newsjacking a storyline in "Game of Thrones", Longwood University gained massive exposure not just through its own social media accounts but also The Huffington Post, The Atlantic and The Wall Street Journal. In this case study, Dr. Mary Jo Stockton will explain how she worked with history professor Dr. Steven Isaac to produce content related to the episode "The Mountain and the Viper." You'll learn how her department used content, social media and advertising to make this campaign a success.

7 Neuromarketing Techniques for Your Higher Ed Recruiting You Can Use Today
David Anderson, Director of Strategic Digital Communications – UB School of Medicine and Biomedical Sciences
Neuromarketing leverages our psychology to motivate us to take action. The techniques are simple and easy to implement: you might already use them in your recruiting web content. In this session, David Anderson will tell you more about these 7 techniques. You'll learn how to use them effectively in your higher ed recruiting efforts.

The view from here: Emphasizing authenticity in campus videos
Lindsay Nyquist, Social Media & Video Coordinator – Fort Lewis College
Prospective students have a keen eye for distinguishing reality from script. Videos have to be authentic, and students need to know what it's like to live and study on your campus. In this case study, Lindsay Nyquist will explain how Fort Lewis College has recently launched 3 video series featuring students and faculty members showcasing the reality of campus life. You'll also learn useful tips to launch your own program and promote your videos on social media.

Reaching students in a Snap: How to use Snapchat to its fullest potential!
Kelly Bennett, Manager of Social Media and Marketing Strategy – Miami University
We've all heard the statistic that 77% of college students use Snapchat daily. Could SnapChat be the next big content delivery platform? In this session, Kelly Bennett will explain how SnapChat fits in the content ecosystem at her school. You'll also learn some tips to run contests, use Snapchat to keep students informed and how to use third party tools to make your life easier.

Graduation Collaboration: How to create memorable commencement days
Tony Dobies, Social Media Strategist – West Virginia University
Commencement is such an important moment in the lives of our students. There's a lot of planning that goes into the event itself, and the communication efforts around it should be no different. In this session, Tony Dobies will share some of the most successful content strategies implemented for commencement at WVU. He will also share tips to planning similar, dynamic Commencement campaigns on your campus.

Data-driven Content: Use your prospective student and alumni data to create connections.
Rob Pasquinucci, Director of Marketing Communication – University of Cincinnati
So you've heard about big data, but how do you use it to drive your content? How do you come up with this specific content that will resonate with today's students, used to "narrowcast" messages on social media and elsewhere? In this session, Rob Pasquinucci will describe how to use incoming student data (interests, likes, passions) for true 1:1 marketing. You will also learn how to hack your CRM to get alumni data to connect with students more effectively.

The PreparedU Project: At the Intersection of Content, Brand & Thought Leadership
Valerie Fox, Director, Agency@Bentley – Bentley University
Content can serve several purposes. With enough planning, your higher ed content can hit all the right notes to embody your brand, showcase thought leadership and capture the attention of your target audience. In this session, Valerie Fox will explain how Bentley University built a brand-centric content platform (bentley.edu/prepared) that engages key audiences and yields measurable impact. She will also share some lessons learned in content creation since the beginning of this project.

The anatomy of an award winning content strategy.
Rebecca McSwiney, Online Marketing Manager – University of Southern Queensland (Australia)
Content is gold to reach, engage and retain current and prospective students. In July 2014, the University of Southern Queensland launched a social hub featuring content about college life and life around college from different channels. In this case study, Rebecca McSwiney will explain how this award-winning website was planned and launched. She will also share lessons learned from this game-changing approach to content for students.

What's the story? Using Behavioral Targeting and Analytics to find institutional stories
Joshua Dodson, Web Strategy and SEO Administrator – Eastern Kentucky University
How do you identify great stories about your college or university? You can often find amazing stories right in front of you, if you know where to look. In this session, Joshua Dodson will discuss how his school used a new approach to identify strong and authentic institutional stories and brand advocates for EKU. He will share lessons learned in this project relying on behavioral targeting, a webform, and analytics tracking to identify strong stories.

2014 Higher Ed Content Conference Recordings
If you previously registered and paid your registration fee, LOG IN! to access the 2014 recordings
This online conference, available on-demand, offers 13 focused sessions of 10 minutes each and a general session Q&A at the end.
How to Extend the Life of Your Digital Content for Greatest Impact (10-min session)
Mike Petroff, Digital Content Strategist – Harvard University

Is your higher ed digital content mobile, shareable, and targeted to specific audiences? If it isn't yet, it should to make the greatest impact. Schools can leverage best practices in content strategy, editorial calendars, web design and UX, and social networking to now reach a wide audience. But, what's the best way to standardize the process for extending the life our of your digital content? In this session, Mike Petroff will walk you through strategies you can quickly employ to take advantage of deeply embedded social networks while measuring results.

How to develop a viral content culture at your school (10-min session)
Cameron Pegg, Executive Officer – Griffith University (Australia)
We all want our content to "go viral", but what does that actually mean in a higher education context, and how do you do it? In this session, Cameron Pegg will discuss strategies to encourage social sharing including newsjacking and the use of infographics as part of a holistic approach to viral content.

Using campus communicators to support content strategy: The UW Oshkosh Story Champions model(10-min session)
Mandy Potts, Marketing and Communications Manager – UW Oshkosh
Have content strategy defined? Check. Know the kinds of content that need to be generated and your institution's distribution channels? Check. Have useful content in the pipeline? Not yet? In this session, Mandy Potts will explain how to find the stories that make your university distinct. She will share how the University of Wisconsin Oshkosh finds content with the help of "Story Champions," the people who know the brand—and the stories—the best: campus communicator-types. You will learn how to find stories, manage an editorial calendar and get stories written, edited and posted.

Empowering Your Community: An "Audience Generated Content' Approach to Content Marketing (10-min session)
David May, Director of Web and Interactive Marketing – Chapman University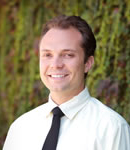 Finding and producing relevant content on a regular basis is hard when you can't hire armies of writers. In this session, David May will explain how Chapman University leveraged the web to empower its campus community to share great stories and good news by launching an updated blog network and a new homepage in February 2014. He will also tell you how both tools combined give a voice to students, faculty, staff or alums and allow them to share their stories. You will learn a few tips to get started with a similar initiative at your school.

Fighting the Great Content Battle: Buy-In Isn't a Buzzword (10-min session)
Donna Lehmann, Director of Online Communications – Fordham University
Preparing to launch a web redesign with a content management system implementation at your school? It's never really about the tool but all about the content AND people. With changing business processes, battling cynics, and reigning in independent school and department web editors also on the agenda, buy-in on your campus is the only way to be successful. In this session, Donna Lehmann will help you get the necessary buy-in needed for these kinds of large-scale content projects. You will learn winning strategies for bringing all the disparate players on board including crafting the elevator speech, perfecting the road show, practicing transparency, creating community, and educating the masses.

Work in Progress: Assessing and Revamping Web Content(10-min session)
Klinita Burke, Campus Webmaster – The University of the West Indies, Cave Hill Campus (Barbados)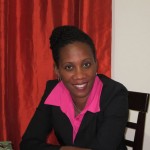 Website content is often messy in higher education. That's what makes content strategy so difficult but also so important. In this session, Klinita Burke will share the approach, progress and challenges faced while addressing content issues.
You will learn in this case study how content templates, web writing guidelines, training and content maintenance plans can help you fix content for good on your school's website.

Content Lessons Learned after a Site-Wide Responsive Design (10-min session)
Marcy Gineris, Web Content Manager and Strategist – Eastern Mennonite University
A responsive website is much more than a design that can adapt to any connected devices. In this session, Marcy Gineris will tell you how EMU tackled the "responsive content" challenge before the launch of their responsive website and ever since. You'll find out about what she learned during the process and will get some practical tips on how to handle content strategy to go responsive with your school website.

Why and How to Go Real-Time with your Events(10-min session)
Chris Syme, Consultant – CKSyme Media Group
Did you know that providing a real-time social media experience during events can deepen fan engagement and quickens brand loyalty? In this session, Chris Syme will explain how to make any event a fan experience regardless if fans are on-site or attending virtually. You will find out about the main differences between Reactive PR (promoting events ahead of time and reporting on them after in a traditional journalism style) and Proactive PR (using social media to give a real-time fan experience). You will also learn how to implement Proactive PR for your own events.

Know the News, Make the News: How to Use the News Cycle to Drive Content Development(10-min session)
Rob Pasquinucci, Director of Communications – UC College of Arts and Sciences
Most of your faculty have deep expertise across a wide variety of news topics. Having a deep bench of experts and using them to develop original content in a real-time, always on environment gives higher ed stories greater relevance and often garners the attention of traditional media. In this session, Rob Pasquinucci will share best practices for developing a faculty experts list and monitoring the news for opportunities to leverage the knowledge of faculty to get your institution in the day's news.

Students Blogs Aren't Dead: A Case Study of Successful Off-Campus Story Telling (10-min session)
Tabita Green, Director of Web Content – Luther College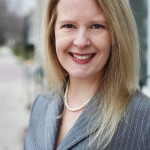 Following the success of its faculty blogs, Luther College decided to pilot a blog project this past January with student bloggers studying off campus and the results exceeded all expectations: over 100,000 page views with an engagement of over 7 pages/visit and a measurable decrease in parents calls. In this case study, Tabita Green will explain how this blogging project was set up and managed. She will also share top lessons learned to give you a head start if you want to implement a similar project

Creating Content to Answer the Burning Questions and Welcome New Students (10-min session)
Liz Babiak, Social Media Community Officer – Algonquin College (Canada)
How can you deliver just-in-time content to answer new students' burning questions and create excitement about the new academic year? Higher Ed institutions are big organizations and new students often don't know where or how to seek information. In this case study, you will find out how Algonquin College listened and engaged with its incoming cohort to anticipate the potential challenges, questions, and barriers to student success leading up to and during the critical first few weeks of the Fall 2013 term. You will learn how aligning content with key questions, academic dates, and departmental activities, can alleviate some of the new students' stress, but also solidify your social media accounts as engaged, attentive, and helpful channels for students to connect with.

Elizabethtown Magazine Turns Page: Making the College Magazine Multiplatform (10-min session)
Donna Talarico, Integrated Communications Director – Elizabethtown College
College magazines are usually where you can find your school's best stories – stories too good to be shared only on paper. Along with a redesign of the print magazine, Elizabethtown College recently launched an online edition. In this session, Donna Talarico will share the new editorial model used for this multiplatform publication. You will learn how you can plan content for the magazine with print, web and multimedia in mind, promote this content and re-purpose it elsewhere.

Moving Beyond Girls Under Trees: Effective Photography for Your Website (10-min session)
David Anderson, Director of Strategic Digital Communications – UB School of Medicine and Biomedical Sciences
Photos are all too often an afterthought in web content. In this session, David Anderson will share simple, key pointers for taking the right photos for your website: effective and engaging photos that connect with your readers and support your content. You don't need expensive equipment or years of experience to take great shots. You'll learn how to take more strategic photos in a snap.

Want to watch the Higher Ed Content Conference?