Please note The 2nd edition of this online conference will take place on December 3, 2014 – the call for proposals will go out in September 2014.
What will help you "win" social media for higher ed in 2014?
Are you in charge of social media at your school?
Do you spend more time on Twitter, Facebook, Instagram and/or LinkedIn than you do in meetings on campus?
Do you smile (or cry, sing or even jump) each time Facebook, Twitter and Instagram announce new features?
Do you use "community engagement" or "social media analytics" almost daily in your conversations at work?
This on-demand conference was designed for you: it is all about social media, only about social media with 10-minute sessions presented by your colleagues from 12 higher ed institutions.
Get ready for the ultimate online conference on higher ed social media with sessions covering new takes on strategy, social media governance, content curation, crisis communication, gamification, program recruitment tactics, visuals optimization techniques for Facebook & Twitter, Instagram, LinkedIn University Pages, Google+, reporting and social media analytics.
This conference aims to be THE annual online event for higher ed social media professionals and teams.
Want to watch the HESM13 Conference sessions?
If you previously registered and paid your registration fee, LOG IN!
If you didn't attend the conference live, buy a $400 on-demand 12-month pass now and get access to the:
12 session recordings
handouts (PDF)
Audio recording of the general Q&A Session
Higher Ed Social Media Conference Program
This online conference, now available on-demand, offers 11 focused sessions of 10 minutes each, a closing keynote of 20 minutes and a general session Q&A at the end.

Social content strategy for crazy times: Make content more social
Ma'ayan Plaut, Social Strategy and Projects Manager at Oberlin College
New change to a social platform? It's no time to rethink your social media strategy; stick to your content strategy and all will be fine. Re-center yourself with the mantra "Make content more social" — an attempt to proactively create, host, and share more social stories. In this session, Ma'ayan will show you how moving horizontally rather than vertically through your social spaces allows for more seamless and integrated social experience, with an emphasis on telling your best story, aided by the tools you have at your disposal.

As easy as herding squirrels: Coordinating social media across your campus
Tiffany Broadbent Beker, Social Media Coordinator at College of William & Mary
How do you support and coordinate 500 social media accounts managed by hundreds of people scattered in different units across your campus? In this session, Tiffany will share College of William & Mary's secret recipe to tackle this challenge. She will explain how a social hub and a social media users group can also help tame your school's nuts-loving Social Media Beast.

Thinking outside the box when curating social media content
Erika Fields, Web Content Communications Director at Wellesley College
Curating content for several social media outlets on a wide range of topics and programs can be time consuming, overwhelming and frustrating. You understand social media inside out, but do you know as much about every single program or initiative implemented at your school? In this session, Erika will share the lessons learned on her professional journey to an educated social media strategy by relying on the content experts at her school.

When social media IS the crisis
Jaime Hunt, Director of Web Strategy and Interactive Media at Radford University
Monitoring and responding to social media is a necessary component of any crisis communication plan. But, when tempers rise, social media can become its own crisis, risking damaging your institution's reputation. In this session, Jaime will share lessons learned from Radford University's experience dealing with social media during an on-campus crisis.

How your academic departments can use social media to connect with the right students
Andrew Smyk, Program Coordinator at Sheridan College
Simple communication strategies and social media tools can help maintain student enthusiasm for enrolling in your program and keeping applicants engaged through the "out of sight, out of mind" summer months. In this session, Andrew we will go over how to develop, launch and maintain a cross-channel recruitment and admissions strategy to increase enrollment and recruit highly motivated and focused students for an academic program. This is not an exercise in filling seats, but a way to get the type of student your academic departments want in their programs.

Boosting social media engagement with gamification
Bryan Fendley, Director of Academic Computing at the University of Arkansas at Monticello
Not sure if gamification should be a part of your social mix? Take ten minutes to see why gamification works to boost social media marketing by improving engagement. In this session, Bryan will show who uses gamification in higher ed with success, what legal issues you should know before starting a gamified campaign and the tools you can use to help you get started.

Optimizing images for Facebook, Twitter and beyond
Lisa Sherrodd, Website Strategist at University of Wyoming
A picture is worth a thousand words, right? If you work in social media, you know how true this statement is. In this session, Lisa will tell you how to make your images appear the best on social media platforms. You will learn why paying attention to optimizing graphics for social media is worth your time and leave with practical tips on sizing, image platform and using text in graphics for a professional look and feel.

Instant success: Making Instagram social for your institution
Meg Bernier, Assistant Director Social Media at St Lawrence University
Do YOUR students love Instagram too? We used Instagram to break through and connect with our audience; in less than a year, it has become our most engaging platform for students, younger alumni and prospective students. Learn about how we've made the platform work for us and why our second Instagram account is becoming even more popular than the first.

Get schooled: LinkedIn University pages
Jaclyn Vetrano, Web & Social Media Coordinator at Genesee Community College
LinkedIn has launched LinkedIn University Pages to focus on engaging students and helping them find a job after graduation through a strong alumni connection. Beyond strengthening your school's brand, LinkedIn University allows you to capture student life through photos, videos, and galleries, as well as share news and respond to questions from prospective students. In this session, Jaclyn will help you learn how to maximize your space on LinkedIn University and offer some tips for collaboration to maximize content.

Connecting colleges through Google+
Cara Rousseau, Social Media Strategy Manager at Duke University
Still think Google+ is a ghost town? Think again. Colleges and universities use Google+ in different ways to reach prospective students, connect faculty to media outlets and improve search engine optimization. In this session, Cara will explain how Duke has incorporated Google+ into an overall social media strategy and explain what differentiates Google+ from other social platforms.

A new perspective on social media reporting
Alaina Wiens, Web Content Strategist at University of Michigan-Flint
Good conversations make for good interactions on social media. Good content leads to higher engagement and happier communities. So, which conversations and topics are getting traction across social platforms? What matters to your audience? In this presentation, Alaina will share steps to creating a conversation-driven social media report. With the right data, you'll be able to identify which topics, no matter the type of post, are resulting in the most engagement.

Social media, Google Analytics and SEO: Assessing social media
Joshua Dodson, Web & SEO Analyst at EKY and Analytics Instructor at Higher Ed Experts
How does Social play into the bigger picture of what your institution wants to achieve with its marketing and communications? Do you know what results you get from Facebook? Do you know what you want Twitter to accomplish for you? In this session, Joshua will talk about how you can use Google Analytics to examine the effects of social media and will explain social media's connection to larger search engine optimization goals.

Who teaches the Higher Education Social Media Conference?
Ma'ayan Plaut, Social Strategy and Projects Manager, Oberlin College
Ma'ayan Plaut is the Manager of Social Strategy and Projects at her alma mater, Oberlin College, where she manages Oberlin's social spaces and projects. She serves as a cheerleader, consultant, and strategist for anyone interested in exploring social media on campus. Time not spent thinking about Oberlin is occupied with photography, food, writing, and all things social.
Tiffany Broadbent Beker, Web Programmer, Social Media Coordinator, College of William & Mary
Tiffany Broadbent Beker is a Web Programmer with the Office of Creative Services and Social Media Coordinator for the College of William & Mary. Her duties range from developing for the university's web presence to managing W&M's Facebook page and leading W&M's Social Media Users Group (SMUG).
Erika Fields, Web Content Communications Director, CWS, Wellesley College
Erika Fields, web content communications director, manages all of the Center for Work and Service's internal, external, online and social media communications with students, alumnae, parents and employers. Her main focus is on the website, social media outlets and blog but provides additional marketing support for many CWS events as well.
She came to Wellesley with a strong background in marketing and communications, with expertise in internal and external relations and with a focus on building strong communications through the use of web and media based tools to a wide range of constituents. Erika earned her MA in Communications Management and BA in Communications from Simmons College.
Jaime Hunt, Director of Web Strategy and Interactive Media, Radford University
Jaime Hunt has been the director of web strategy and interactive media at Radford University since October 2010. Prior to working for Radford, she was the associate director of integrated marketing communications for the University of Wisconsin Oshkosh, where she played a key role in the development and launch of an award-winning rebranding of the institution and was the director of news and public information. Prior to working for UW Oshkosh, she worked in public relations for nonprofits and higher education. She also worked for more than four years as a print journalist. She is the recipient of 19 industry awards in journalism, PR and marketing.
Andrew Smyk, Educator & UX Designer, Sheridan College
Andrew Smyk is dad, educator & UX designer with a focus on Mobile Design, a coffee aficionado, avid cyclist, all-round pirate and HTML5 Evangelist. Andrew has a Master of Education from the Ontario Institute for Studies in Education (OISE) at the University of Toronto and coordinates a postgraduate program in Interactive Multimedia at Sheridan College and writes about how kids adapt and use technology on his blog.
Bryan Fendley, Director of Academic Computing, University of Arkansas at Monticello
Bryan Fendley is the director of academic computing at the University of Arkansas at Monticello. His responsibilities include managing online learning, classroom technologies, and the campus web infrastructure. Bryan chairs the web marketing committee and social media marketing committee for his campus.  Bryan is a popular presenter and national workshop leader in the area of gamification. He teaches video game design as an adjunct, and runs a popular blog: GamedLearning.com, where he offers advice to those interested in higher education gamification initiatives.  He was chosen in 2012, 2013, and again in 2014 by The Software & Information Industry Association (SIIA) to serve as a CODiE Award judge in the educational game division. He is also the 2011 winner of a national award in "Innovative Development" presented to him by Blackboard.
Lisa Sherrodd, Website Strategist, University of Wyoming
Lisa Sherrodd has over 15 years of web design experience, coming from a background of corporate art direction. It was an easy parlay into the world of social media, and Lisa has developed social media strategies for clients across the US. In her recent position as website strategist for the University of Wyoming, she is responsible for the University's institutional look & feel across all digital platforms.
Meg Bernier, Assistant Director, Editorial Services & Social Media, St. Lawrence University
Meg Bernier spends her days and nights finding the best ways to tell St. Lawrence University's story. She inherited the University's social media presence in August 2012 and creates the content for admissions publications, alumni publications and the university's website. Meg also supervises several rock star students on her student social media team that she started in January 2013.
Jackie Vetrano, Web and Social Media Coordinator, Genesee Community College
Jackie Vetrano is a recent graduate of SUNY Geneseo and beat the odds by securing a job upon graduation in 2013. During her undergraduate years, she studied Communication, Graphic Design and Computer Science while becoming involved in Residence Life and Student Activities on campus. Her love of Marketing and excitement for Higher Education lead to her current role as Web and Social Media Coordinator at Genesee Community College in upstate New York, where she spends time posting things that she thinks are funny, but rarely are. Being a Buffalo native, Jackie is a die-hard Bills and Sabers fan, no matter how much pain it may cause in her heart. Aside from engaging in social media, Jackie enjoys running, the color yellow, reality TV, and blogging about young adult life at MineIsASitcom.wordpress.com. She is sometimes found wearing a false mustache.
Cara Rousseau, Social Media Strategy, Duke University
Cara Rousseau manages social media strategy for Duke University.
She holds an MBA from the Kenan-Flagler Business School and an undergraduate degree in economics and political science, both from the University of North Carolina at Chapel Hill.
Alaina Wiens, Web Content Strategist, The University of Michigan-Flint
Alaina Wiens is the Web Content Strategist at the University of Michigan-Flint, where she works to ensure the university's story is told effectively through the web and social channels. She helps departments across campus think strategically about their online communication, and is project manager for large-scale web projects within University Relations. Alaina is also the "driver" of #strategycar, a weekly Twitter chat designed to encourage strategic discussion and brainstorming for higher education professionals.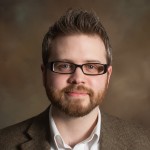 Joshua Dodson, Google Analytics Qualified Web Expert
Joshua is a Google Analytics Qualified Web expert who has worked with numerous colleges and universities to improve their Web presence and better understand their user trends. His extensive back-end Web knowledge is equally matched with an understanding of the importance of driving results on the front end—and proving return on investment. His in-depth SEO experience ties campaigns to results to show true impact.
Before joining Eastern Kentucky University as a SEO and Web Analyst, Joshua worked as a Web Analytics Strategist and a Web Developer for Lincoln Memorial University in Harrogate, TN.
Joshua has presented at industry conferences on advanced Web analytics, open source technology, WordPress for academic libraries, and other topics. He has published extensively on WordPress and his most recent publication for the American Library Association explores methods of Website architecture as related to academic libraries.
Should I sign up for the Higher Education Social Media Conference?
Definitely, if you are a:
What is included in my Conference access fee?
The access fee covers 1-year licensing and includes the following:
A 1-year unlimited access to the recordings of the sessions on-demand through a link that we will provide to you.
All session materials (slides handouts in PDF)