Has your higher ed website gone responsive yet?
Are you still maintaining several different versions of your website for the different families of smartphones and tablets on top of the main version for desktops?
Do you have a mobile first and responsive design project in your near future?
Do you need to get your content (and its authors) ready so it works great on any connected device?
More and more institutions have chosen to go responsive over the past year.
Acccording to the 2013 State of the Mobile and Responsive Web in Higher Ed, 51% of surveyed institutions with a mobile solution have chosen the responsive web approach (vs. only 15% in 2012).
And, why wouldn't you?
A single website working for all smartphones, tablets, desktops and even TVs is easy to create and maintain when there is already so much to do.
It's time to get serious about responsive web design in higher education.
This 3-hour summit on Higher Ed Responsive Websites will help you tackle this new challenge by providing:
expert solutions to the 10 most common issues encountered while designing responsive websites for higher ed
lessons learned from responsive web redesign projects implemented by smaller teams
a clear content strategy roadmap to go responsive at your institution
Looking for the summit recordings?
If you previously registered and paid your registration fee, LOG IN (you can also buy an on-demand pass) to get access to the:
3 session recordings
handouts
Higher Ed Responsive Websites Summit Program
Working Solutions to Top 10 Challenges of Higher Ed Responsive Websites
Stewart Foss, Founder of eduStyle & Instructor (4-week course on Responsive Web Design for Higher Ed)
Since January 2012 Stewart Foss has helped almost 100 higher ed professionals learn responsive web design techniques as they developed their responsive web template in 4 weeks. In the 14 course sessions he taught so far, he helped his students tackled many, many responsive design challenges. In this presentation, he will talk about the top 10 issues encountered while developing a higher ed responsive website along with expert solutions that worked for many institutions.

Going Responsive with your Higher Ed Website: 2 Case Studies and Lessons Learned for Smaller Teams
Tatjana Salcedo, University of Vermont
Michelle Tarby, Le Moyne College
What does it take to go responsive at an institution when you don't have a big team or a huge budget? In this session, you'll find out how 2 institutions managed their responsive websites project. From making the case to project management and lessons learned, you'll get a reality check of what it means to create and maintain a responsive website for a small team juggling many other web priorities as well as for a team of one (a higher ed solo).

Analyzing Content, Empowering Authors: The Prerequisites for Responsive Design
Sara Wachter-Boettcher, Author of "Content Everywhere" and Editor-in-Chief of A List Apart
It's no wonder higher ed has fallen for responsive design: With lots of audiences using lots of different devices, you can't afford to keep your content locked into just one display. But responsive design also poses challenges for higher ed—challenges that frequently have their root in content.
Do you have:
Multiple authors from multiple departments who aren't on the same page about strategy, messaging, or goals?
People publishing "their" content because they always have, not because anyone actually needs it?
Admissions and financial aid information that's wordy, disorganized, and difficult to understand?
No idea how much content different groups actually have, and where it lives?
If you deal with these issues, and the internal communication and workflow challenges that are causing them, your responsive design will be easier to scale—and better for your users.
In this session, you'll learn to treat content strategy as a prerequisite to responsive design by:
Evaluating your existing content, looking for patterns that will help you define content types and relationships.
Making systematic, scalable decisions about what happens to your content as screen sizes change.
Bringing together cross-department teams early in the process and empowering them to develop new approaches to content.
Using mobile as an opportunity to refocus your content—and your authors.
Higher Ed Responsive Websites Summit Faculty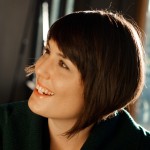 Sara Wachter-Boettcher, Author of "Content Everywhere"
Sara Wachter-Boettcher is an independent content strategist, writer, and editor living in Lancaster, PA. She got this way after stints as a journalist, copywriter, and web writer, during which she became increasingly dissatisfied with the chaos typically found in web content projects and became determined to find a better way.
Today Sara focuses on designing systems for flexible, adaptable, future-friendly content, which she writes about in her first book, Content Everywhere from Rosenfeld Media. When she's not consulting with clients or partnering with agencies, she's serving as editor in chief of A List Apart; contributing to publications like Contents and The Manual; and speaking about content strategy and user experience at conferences worldwide. You can read her blog at sarawb.com.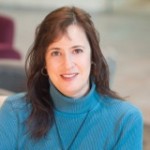 Tatjana Salcedo, Web Strategist - University of Vermont
Tatjana has been working in higher education for her entire 30-year professional career. She started in the field of instructional technology at Harvard University working with faculty on a variety of multimedia based educational initiatives. She was an early adopter of web-based technologies and brought her expertice in delivering educational content via the web to Lewis & Clark College and Williams College. For the past 20 years, she been part of a small team managing the University of Vermont's web presence including the web infrastructure and centrally managed web content.
Tatjana is responsible for setting up and maintaining UVM's central web traffic data collection in 2007 and has been collecting and using that data ever since to help inform web content strategy both centrally and among the university's many individual units. She works with campus leaders to configure analytics goals on an institutional and departmental level and produces reports complete with content development and marketing recommendations that align with strategic objectives and initiatives.
Tatjana particularly enjoys coming up with creative solutions using analytics to answering enrollment management questions. She is an alumna of Web Analytics for Higher Ed (2011), as well as additional HEE courses on Advanced Analytics and Predictive Analytics.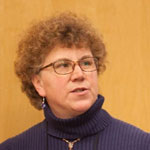 Michelle Tarby, Director of Interactive Content Strategy - Le Moyne College
Michelle currently serves as the Director of Interactive Content Strategy at Le Moyne College in Syracuse, NY where she oversees all facets of the College's online presence.
She has over twenty years experience in leading educational institutions, for-profits, not-for-profits, and businesses through all phases of strategy, design, development, implementation and benchmarking.
She has served on the planning committee of the HighEdWeb conference since 2004, spoken at previous Higher Ed Analytics conferences, as well as served as a member of multiple conference planning committees in higher education. You can read her blog or follow her on Twitter @tarbym.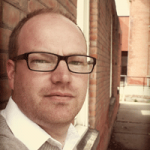 Stewart Foss, Web Designer and eduStyle Founder
Stewart has spent the last decade working in higher ed. He has worked in web management for two institutions, Athabasca University and Grant MacEwan University, and as an instructor at another, Lethbridge College.
He is the founder of eduStyle and the eduStyle Higher-ed Web Awards. He is the co-author of the eduStyle Guide to Higher-ed Homepage Usability. He is also the co-founder of Demand Creativity, a web design agency. He is an author, teacher, blogger, coder and designer.
Should I get the Higher Ed Responsive Websites Summit on-demand?
What is included in my summit on-demand access fee?
The access fee covers 1-year licensing and includes the following:
A one year unlimited access to the recordings of the events on-demand through a link that we will provide to you.
All webinar materials (slides handouts in PDF)
Want to watch the Higher Ed Responsive Websites Summit?
On-Demand
Registration fee: $$350 $$350
Register Now

Next live conference will take place on