Start The (Word)Presses: How to create the online version of your print magazine or newsletter with WordPress
January 21st, 2010 – 1PM-2PM ET (rain date: January 28, 2010) and on-demand
Registration fees: $300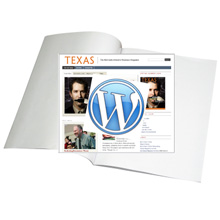 With tighter budgets and deadlines, more and more institutions recognize the need to improve the online versions of their magazines and newsletters.
Many have chosen WordPress to get the job done. It is a very popular online publishing platform, because it is powerful, flexible and open-source.
Directed primarily to non-technical users, this 2-webinar series offers a step-by-step walkthrough of how to create the online version of your publication using WordPress. Find out best practices and useful tips to simplify the process. Our speakers will also share with you a selection of WordPress themes and plugins to get you started.
What you will learn:
How to install and setup WordPress
What are the best practices to publish with WordPress
How to select and use themes and plugins to simplify and speed up the process
Who should attend and why:
Primary audience: magazine editors, writers, publication officersYou don't need to be a geek to install and use WordPress. Upon completion of this webinar you will have a detailed roadmap on using WordPress to create the online version of your publication.
May also attend: web developers, web editorsWhile this webinar is not targeted to technical experts, web developers and editors who don't know WordPress can get a basic understanding of what it can do and help the publication officers, writers and magazine editors further customize the process.
Faculty: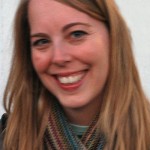 Tracy Mueller, Managing Editor – University of Texas McCombs School of Business
Tracy is a writer and editor at the University of Texas at Austin's McCombs School of Business. As managing editor of the McCombs alumni magazine, Tracy develops story ideas, writes and edits magazine content and oversees the publication of the online version of the magazine.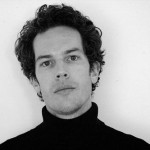 Jason Molin, Web Editor – University of Texas McCombs School of Business
Jason is Web Editor for the Communications Department at the McCombs School of Business. He runs the business school's blogging platform (WordPress) and teaches blogging and social media technologies and strategies.
Important information for Webinar attendees:
Feel free to gather your team members around your computer or a larger campus group in front of a screen with an LCD projector.
Audio is done via voice over IP but you can also access it via a toll free number if it's more convenient for you
Webinar slides are available as PDF files prior to the sessions for easy note-taking.
Access instructions will be emailed to registered attendees along with links to the presentation files on January 20, 2010 – and will be accessible from the top of this webinar page as well.
In case a webinar needs to be rescheduled, it will be on the date listed above as its "rain date."
Registration fees: $300
The fee for a webinar series is for a single connection with an unlimited number of attendees at that connection. The fee includes the following:
Access to the webinar event and question period
A one year unlimited access to the recording of the event on-demand through a link that we will provide to you.
All webinar materials