Todd Sanders, Director of Digital Communications and Social Media at UF, is one of the 12 presenters of the 6th Higher Ed Social Media Conference.
In this 4-question interview, Todd tells us about the plan for Facebook in 2019, a new tool, 3 higher ed social media accounts and an inspiring social media campaign idea.
1) Considering how engagement and reach on Facebook have evolved at your school in 2018, what's your plan for 2019?
Our Facebook plan for 2019 is identical to 2018: keep playing, keep posting. We can't control organic reach, we can control the content we post. Post shareable content and it will find its way into the hands of your community.
2) What is your favorite new tool for your social media work?
While we've been on Giphy since 2015, we've only recently started adding GIF stickers to our page. It's a nice way to give Gator Nation something UF-related to share in the stories they're sharing on Instagram and Snapchat.
3) What are the 3 higher ed social media accounts you follow with envy?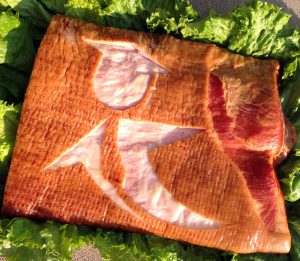 From my personal twitter account the only higher ed accounts I follow are @UWF, @UWMadison and @UFJSchool. Personally, I like following people not places, so I do follow a lot of people who work in higher ed. I'd rather follow the people who are doing social in higher ed than the accounts they are responsible for… I'm not a student, not their alumni, not an employee of their institution, so I'm not their audience.
UWF – Twitter
UWF is my alma mater, so I like to see what they're up to.
UWMadison – Twitter
Wisconsin is an account that I've followed since the beginning, I find their cold weather content refreshing.
UFJSchool – Twitter
I follow UF's College of Journalism and Communications because we get a lot of our interns from the J-School so it's nice to get a feel for what's going on in their world.
4) What is the coolest social media campaign you've noticed this year?
Anything that Rachel Ryle posts on Instagram. Her creations are clever and fun, even when they are sponsored content, they hold my attention.
If you don't have a social media illustrator on staff, you probably won't be able to duplicate the style of her content. Add arts and crafts to your week, play with sharp objects, explore stop motion, create more things away from your desk/phone.
Follow Todd Sanders on @higheredexperts Instagram account for a day on November 2, 2018!
Are you a fan of Instagram Stories Takeovers by students or alums?
You're going to love Higher Ed Experts' #HESM18 Instagram Stories Takeovers where your higher ed social media colleagues share a day in their life.
Make sure you don't miss Todd's 1-day Instagram Stories Takeover on November 2, 2018 by following Higher Ed Experts' Instagram account now!
A conference focusing on higher ed social media?
The 6th Higher Ed Social Media Conference (HESM18) is a must-attend event for higher ed social media professionals and teams looking for inspiration, ideas and best practices to get ready for 2019.
Read below what your higher ed colleagues who attended the past editions of the Higher Ed Social Media Conference said about their experience.
Tags:
HESM18
,
Higher Ed News