If tools should never come first, they can definitely help make things happen in higher ed social media.
When you have to do so much with so little time, you should use all the help you can find.
That's why I asked the 12 higher ed social media professionals speaking at the The 6th Higher Ed Social Media Conference (HESM18) to tell us about a favorite tool they use in their work.
Giphy for Todd Sanders, Director of Digital Communications and Social Media at UF
While we've been on Giphy since 2015, we've only recently started adding GIF stickers to our page.
It's a nice way to give Gator Nation something UF-related to share in the stories they're sharing on Instagram and Snapchat.
Adobe Spark Post for Tim Brixius, Social Media Specialist at Franklin & Marshall College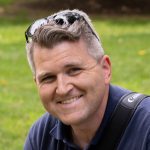 I recently discovered Adobe Spark Post, part of Adobe's creative tools that is available as both a web app and mobile app.
I use Spark Post to add a little more panache to our Instagram Story posts, as it allows for more creative use of text and simple animation than is possible in the Instagram app. Other nice features: built-in access to stock images and the ability to share templates with the students in my team through Adobe's Creative Cloud.
Canva for Hillary Green, Digital Specialist at The University of Texas at Arlington
I use a lot of different tools, but Canva is probably my favorite. I often need to create graphics for social posts, blog covers, event postings and such, but I am not a whiz at InDesign – I can certainly create what I need to, but it takes me forever.
Canva, however, has templates for anything you could imagine from social posts to calendars or wedding invitations. The free version allows you to input three brand colors, but the paid version allows more, plus you can add in your brand fonts. I'm still using the free version, but it's been my biggest time saver so far.
Canva for Dr. Kristin Austin, Assistant Professor at Bloomsburg University of PA
My favorite new tool is the free tool, Canva.
Canva turns even the most infant level of graphic design skills into professional looking works of art! I find these "Canva images" used to communicate a message are more positively received than simple posts or emojis.
Google Data Studio for Dominique Benjamin, Digital & Social Media Coordinator forTAMU Enrollment Services
Google Data Studio is a great data visualization tool.
For paid social media campaigns, my colleagues want to know that their money was well spent. Data Studio allows me to produce single-page reports that show how our social ads performed, relative to other marketing efforts. I can customize the report to show exactly the things that I want to bring to their attention.
FB & Instagram Insights for Jessica Stutt, Integrated Marketing Manager at University of New Brunswick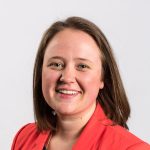 This is going to sound a bit boring, but it's Facebook and Instagram's in-platform analytics!
These used to be extremely limited, providing easy access only to vanity metrics and high-level data. However both platforms have gotten much better at providing users easy access to the metrics that matter around posts, visitors and your overall page. It has reduced reliance on 3rd party tools to mine data and on your excel skills to tease out those important insights.
Instagram Stories for Nicole Morell, Associate Director, Digital Marketing Strategy at MIT Alumni Association
It may not be a tool so much as a feature, but Instagram Stories has been a game changer with us.
We recently passed the 10,000 follower threshold on @mitalumni so it's been great to have that additional space for links. We're experimenting with highlighting alumni interviews on the channel and are planning some Q&A sessions with alumni using the questions sticker.
Google Keep for Erika Forsack, Social Media Strategist at Virginia Commonwealth University
I am a huge fan of Google Keep. It's the best place to keep everything in one place: lists, links, reminders, an idea parking lot. It has such great functionality that other tools like this don't have.
If I had to choose a secondary one, it would probably be AirTable which was introduced to me at the 2018 Higher Ed Content Conference by Jeff Stevens. We've moved our editorial calendar there and have been loving the flexibility of this product as well. Definitely my favorite thing I've used so far besides a good old spreadsheet.
Social Toaster for Christen Gowan, Associate Director of Media Relations and Social Media at Union College
We just started using Social Toaster this summer and I've been really happy with our early results.
I'm working now to recruit more social media ambassadors, but I've been happy with how many people are opening our emails and sharing the content that we're asking them to share. I think it's important to not only be blasting messages out on our institutional social media pages, but utilizing people from a bunch of different audiences (students, parents, alumni and employees) to spread the news about Union College on their own social networks. They get rewarded with points that enter them into monthly drawings for bookstore prizes and we get to spread our messages far and wide.
Evertrue for Tiffany Broadbent Beker, Director of Digital Marketing at William & Mary
We started exploring using Evertrue in the Advancement office this year.
It's a great way to identify those on social media that are highly engaged with our content. So far we've used this to identify potential Instagram takeover hosts as well as potential new social media ambassadors.
Mish Guru for Mary Jo Stockton, Director of Web and Social Content at Longwood University
Before using Mish Guru, we were struggling to integrate Snapchat into our social media strategy. We knew from all of the pertinent research and survey data that Snapchat is very popular in the age ranges for prospective and current students but didn't have the human resources to leverage that effectively.
Mish Guru has helped us develop some effective strategies to leverage the widespread use of Snapchat amongst this target demographic, and my conference presentation will delve into one of these strategies in more details!
Hardware for Geoff Coyle, Social Media Editor at West Virginia University
This past year, rather than a specific software, our favorite new tools have come in the form of hardware. Specifically, we have made investments in camera and audio equipment in an effort to produce more quality content on our social accounts.
Many of our most engaging posts in the past year have been videos or photos that we have produced in-house, largely through our social team. With the help of SD card readers for our cellphones, we've been able to quickly shoot, edit, and post photos from events in order to capitalize on the timeliness of the content. One look at the analytics and it is clear that our investment in new equipment has paid off substantially.
A conference focusing 100% on higher ed social media?
The 6th Higher Ed Social Media Conference (HESM18) is a must-attend event for higher ed social media professionals and teams looking for inspiration, ideas and best practices to get ready for 2019.
Read below what your higher ed colleagues who attended the past editions of the Higher Ed Social Media Conference said about their experience.
Tags:
HESM18
,
Higher Ed News