What's up in higher ed this week?
Karine Joly has published a weekly email newsletter (on Wednesday mornings) since December 2008.
Check out this week's selection of articles, blog posts and news stories, carefully curated to help higher ed digital professionals like you keep up with what matters!
Top 5 most popular articles according to the Email Newsletter Subscribers
How 12 Higher Ed Pros Measure Content Performance in 2019
From Higher Ed Experts
The Digital Delusion and What to Do About it
From Link
Why We Use YouTube instead of Vimeo
From University of Saint Andrews
4 Tips To Improve Your Video Editing Workflow
From Colorado State University
Higher Ed Content Talks with Rebecca Stapley, Assistant Director of Social Media – Nazareth College
From Higher Ed Experts
Other News
How to Get Your Social Media Strategy From Zero to Running in One Month or Less
From Duke University
Anxieties – Weighing College Offers
From Inside Higher Ed
Can Chapel Hill Take a Joke With a Point?
From Inside Higher Ed
Tracking Student Satisfaction – Measuring to Get It Done
From Ruffalo Noel Levitz
Lecture Halls for Learning, Not Watching Netflix
From Inside Higher Ed
Organizing Brainstorming Workshops: A Designer's Guide
From Smashing Magazine
Here's What You Need to Know About the Google+ Shut Down
From Sprout Social
YouTube Disables Comments on Videos with Kids After Reports of Predatory Behavior
From Tech Crunch
Facebook Sues Four Chinese Companies over Trademark Infringement
From Tech Crunch
Missed Last Week's Newsletter?No Internet, Content Talks, eduWeb Award & Scholarship, Chatbots & Podcasting
From Higher Ed Experts
Classics from the archives
12 takes on what's coming in higher ed digital measurement in 2019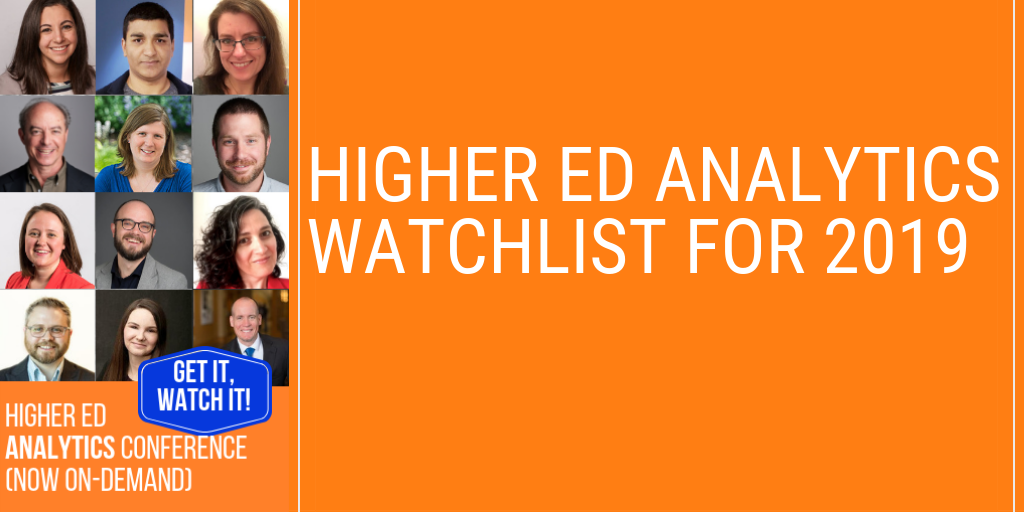 Don't miss the next issue of Karine's Weekly Newsletter, Subscribe!
There's also more than links in the Email version of Karine's newsletter: new jobs, top conferences, events as well as movers and shakers in higher ed. So, subscribe to get everything in your inbox on Wednesdays.
Tags:
Higher Ed News
,
Newsletters