Do you think it's time to get better with digital analytics in higher education?
Are you in charge of making sense of all the analytics data for your unit?
Have you ever lost yourself in Google Analytics reports, dashboards and, oh, the possibilities?
Entirely focused on analytics in higher education, the 2016 Higher Ed Analytics Conference (the 4th edition) will take place on February 10, 2016.
This online conference will feature a dozen of 10-minute sessions presented by higher ed professionals working in institutions just like yours — with real analytics solutions to real higher ed problems.
This conference is THE annual event for higher ed analytics professionals and digital teams interested in data-driven decisions to help advance their school.
Scheduled on:
Feb 10, 2016
(11AM - 2:30PM ET)
Only 1 seat left
Total fees: $400
Register by Feb 06, 2016
2016 Higher Ed Analytics Conference Program
This online conference, offers 12 focused sessions of 10 minutes each and a general session Q&A at the end. You will also have 2 built-in breaks of 10 minutes each after the 1st and 2nd hours of the event – to keep attention levels high throughout the 3.5 hours (and get coffee or grab a quick lunch ;-)).
Web Acrobatics in Higher Ed
Joshua Dodson, Director of SEO – Southern New Hampshire University
Imagine, with a number in hand, the web acrobat shoots above the onlookers, hoping to reach his mark. He has data and desire, but how does he balance it all to get the most out of it?
In this session, Joshua Dodson will discuss the key components of a balanced measurement and improvement strategy. You will learn how all these elements should work together to give you a full picture of what happened, what the results were, and what you should do next.

Higher Ed Web Analytics Project: Data and Insights on Higher Ed Websites
Karine Joly, Executive Director – Higher Ed Experts
From October 2014 to September 2015, Karine Joly conducted a 1-year project on higher ed websites in the US, the UK, Canada, Australia and France. She published monthly benchmarking reports using Google Analytics benchmarking reports for Universities & Colleges websites. In this session, Karine will share – for the first time – data and insights, gained from this 1-year benchmarking project, on web traffic to higher ed websites.

Tips, Tricks, and Bribes: Getting Departments Onboard with Analytics
Bryan Fendley, Director of Campus Web Services – University of Arkansas at Monticello
Getting institutional buy-in for your analytics program may be harder than you think. Everybody says they want to be data-driven, but many in higher education still fail to get the "Analytics" message across. In this session, Bryan Fendley will show you how to turn data skeptics into data believers on your campus. You'll learn some good tips and useful tricks to help you get all your units onboard with analytics.

Get More Actionable Data, Faster with Google Tag Manager (GTM)
Tatjana Salcedo, Web Strategist – University of Vermont
Google Tag Manager has made it easier to implement Google Analytics on higher ed websites. It has also helped make content and design decisions on a daily basis by facilitating the measurement and analysis of all kinds of additional website interactions (file downloads, jQuery interactions, YouTube videos, etc.). In this session, Tatjana Salcedo will cover how to implement the latest version of GTM (v. 2.0) at the institution-wide level while preserving departmental GA accounts. You will also learn how to implement tags to collect the data that matters to your team.

Top 10 Google Analytics Questions (and their Answers) From Your Campus Community
Avalee Harlton, Service Coordinator & Web Content Designer/Editor – York University
Big university or small college, if you monitor your website's analytics, you inevitably get questions about what's getting tracked, how content is doing, and how to do things more easily. In this session , Avalee Harlton will share the top 10 questions — and their answers – you get when your job is to help your campus colleagues gain insights on their web content performance.

Email Activity or Email Achievement: What Are You Really Measuring?
Jens Larson, Manager of Student Communication Strategies – Eastern Washington University
Less than 20% of higher ed enrollment emails use cross channel analytics. So, what matters in email reporting? In this session, Jens Larson will dive into the key email metrics you need to track. You'll get useful tips pertaining to your email system, your Google Analytics account, and your handy statistical calculators.

Brand Breaker or Brand Maker?
Alan Etkin, Senior Analyst – British Columbia Institute of Technology
How can you use Google Analytics to measure the impact of web projects that don't immediately align with your standard marketing initiatives? At BCIT, Alan Etkin compared the conversion rate from the visitors of an unconventional brand-focused micro site with the CR of non-visitors. In this session, Alan will share details about this approach and tell you how you can apply the same techniques at your school.

Data Is Queen: Quantifying Relationships, Influence, and Engagement To Inform Your Strategy
Chase Baker, Social & Digital Media Coordinator – Colorado State University
Numbers don't lie, but proper analysis and context are needed to understand your strategy's success. Investing time and energy into monthly analytics reports isn't easy, but it's worth it. In this session, Chase Baker will discuss top Key Performance Indicators for social media. You will also learn how this data is presented in custom visual reports.

Measuring the Unmeasurable: Snapchat Analytics 101
Lindsay Nyquist, Director of Digital Communications – Fort Lewis College
Snapchat – the new kid on the social media block – is a tough platform to measure. But with 50% of its users in the 13-17-year-old age group, it's clear that it's a great place for colleges and universities to infiltrate. In this session, Lindsay Nyquist will share the best ways to measure Snapchat to determine its value for your institution. You will learn more about metrics, tools and best practices for SnapChat measurement.

(Almost) Everything You Need to Know About Measuring Social Media ROI
Robert Bochnak, Assistant Director, Alumni Marketing and Communications – Harvard Business School
Social media Return on Investment (ROI) is difficult–but not impossible–to prove. In this session, Robert Bochnak will share how the Harvard Business School's Alumni Office collects and reports on social media ROI by tracking and "scoring" alumni interactions on Twitter, Facebook, and Instagram and measuring calls to action. You'll find out how this data is reported in a variety of ways.

From Social Media Listening to Social Media ROI with CRM Tracking
Adam Coulter, Social Media Marketing Specialist – Curry College
In 2013 social media had an integral part – proven by data – in helping to enroll the incoming class. Moving beyond correlation and complex channel attribution models, Adam Coulter tagged and tracked prospects to measure the impact of his work. In this case study, he will show you how this simple but strategic process helped him measure social media return on investment at his school.

Combining Facebook Ad Insights and Web Analytics to Measure Success
Dr. Liz Gross, Social Media and Market Research Strategist – Great Lakes Educational Loan Services, Inc.
Facebook ads, particularly when combined with sophisticated targeting, can be a great way to reach your audience. In this session, Dr. Liz Gross will show you how to set up a Facebook advertising campaign so its results can be tracked. You will learn how to use both Facebook Ad Insights and web analytics to measure success in relation to your key objectives—not just reach, clicks, and likes.

Who will present at the Higher Ed Analytics Conference?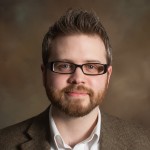 Joshua Dodson, Director of SEO
Joshua is the SEO Director of Southern New Hampshire University. He is a Google Analytics Qualified Web expert who has worked with numerous colleges and universities to improve their Web presence and better understand their user trends. His extensive back-end Web knowledge is equally matched with an understanding of the importance of driving results on the front end—and proving return on investment. His in-depth SEO experience ties campaigns to results to show true impact.
Before joining SNHU, Joshua worked as a Web Analytics Strategist and a Web Developer for Eastern Kentucky University and Lincoln Memorial University in Harrogate, TN.
Joshua has presented at industry conferences on advanced Web analytics, open source technology, WordPress for academic libraries, and other topics. He has published extensively on WordPress and his most recent publication for the American Library Association explores methods of Website architecture as related to academic libraries.
Karine Joly, Social Media Marketing Educator and Expert
Karine oversees the development of the professional development curriculum at Higher Ed Experts. She also taught the capstone graduate course of the MBA in Social Media Marketing at Southern New Hampshire University: Social Media Marketing Campaigns, a course she designed and authored for this SNHU online program.
Karine shares her insights about emerging web and social media trends on collegewebeditor.com, a popular and independent blog launched in February 2005. She also authors the Internet Technologies column for University Business. She has presented on social media marketing, web analytics and online courses at leading higher ed conferences (CASE, American Marketing Association, EduComm, eduWeb, CUPRAP, HighEdWeb, etc.).
Bryan Fendley, Director of Campus Web Services-University of Arkansas at Monticello
Bryan is a recognized international workshop leader covering topics on innovative marketing techniques, educational gaming, and online curriculum development. He serves as the director of instructional technology and campus web services at the University of Arkansas at Monticello, and as a member of the University of Arkansas System eVersity Academic Governance Council, where he is currently creating Open Educational Resource materials for web analytics.
Tatjana Salcedo, Web Strategist-University of Vermont
Tatjana Salcedo has worked for over 15 years at the University of Vermont where she currently is the Web Strategist on the institution's central Web Team. Her duties include creating strategic digital communications plans, doing web development, training and her favorite topic, analyzing web traffic data.
Know on campus as the institution's top analytics ninja, Tatjana has worked diligently to incorporate traffic from many decentralized web sites and platforms into a single master Google analytics account while simultaneously maintaining the ability for departments to have their own individual analytics accounts and relevant data. She works closely with departments to interpret analytics data using the results to improve the overall effectiveness of the university's web presence.
Prior to joining the Web Team at the University of Vermont, Tatjana worked at several other academic institutions including Williams College, Lewis and Clark College, and Harvard University. She has undergraduate degrees in Music and Russian and a graduate degree in History.
Avalee Harlton, Service Coordinator & Web Content Designer/Editor- York University
Avalee monitors and manages Google Analytics at York University, which includes writing documentation, running reports, answering questions, and designing & running training sessions for community members. When not helping people monitor their website performance, she writes documentation for how to use the various web tools on offer at York. Away from work, she enjoys travelling, baking, collecting tiki mugs, and live comedy.
Jens Larson, Manager of Student Communication Strategies- Eastern Washington University
Jens Larson is a project manager, enrollment marketer, and digital strategist at Eastern Washington University. He writes about enrollment strategy and technology at U of Admissions Marketing. Each year he secret shops over 200 colleges and universities. Prior to a career in higher education, he managed financial and market analysis for an international investment company, helped startup companies launch projects around the world, and worked with young designers and artists launching their first businesses. He holds multiple master's degrees and is pursuing a Ph.D. focused on the statistical analysis of higher education communication.
Alan Etkin, Senior Systems Analyst - Web Analytics-British Columbia Institute of Technology
Alan Etkin is a web analytics professional with 10 years' experience managing analytics for higher ed websites. At BCIT, he initiated the use of Google Analytics, Adobe Analytics, and a variety of other user research tools to track and improve the performance of the Institute's website. Alan also works with universities and colleges around North America, helping them with web analytic strategies, implementations and training. He has a Master's degree in Communications, advanced training in web analytics, and a fossil finder's certificate from Dinosaur Provincial Park.
Chase Baker, Social & Digital Media Coordinator- Colorado State University
Chase Baker is a Social and Digital Media Coordinator at Colorado State University. In this role, he splits his time between creative content production and social analytics. As a member of the Colorado State University social media team, he is a 2015 Webby Award recipient in the Social: Education & Discovery category. Chase received his bachelor's degree in Journalism & Mass Communication and holds a master's degree in Public Communication & Technology, each from Colorado State University. Favorite social media platform? Instagram.
Lindsay Nyquist, Director of Digital Communications- Fort Lewis College
Lindsay Nyquist is the Director of Digital Communications at Fort Lewis College, a small public liberal arts college in Durango, Colorado. Lindsay's main focus in social media is education and empowering people to use social media confidently. Lindsay is also on the planning committee for the eduWeb Digital Summit and is the founder of DurangoSocial, a social media resource group for businesses in the community.
Robert Bochnak, Assistant Director, Alumni Marketing and Communications -Harvard Business School
Robert Bochnak is the Assistant Director, Alumni Marketing and Communications at the Harvard Business School. In this role, he manages social media channels—Twitter, Facebook, LinkedIn, and Instagram—for the school's alumni office and since January 2013 he has helped the school generate more than 30,000 individual alumni interactions via Twitter. Robert is also the author of "Social Media Matters," a blog about social media and higher education, and is the former writer and editor of "GradMatters," the Blog for the Tufts University Graduate School of Arts and Sciences (Tufts GSAS). Robert holds a Master of Arts degree from the Tufts GSAS and a Bachelor of Arts degree from the University of Massachusetts.
Adam Coulter, Social Media Marketing Specialist - Curry College
Adam is the Social Media Marketing Specialist at Curry College in Milton, M.A., where he manages the day-to-day implementation of the social strategy for the College. He loves talking about web and social analytics and really gets a kick out of finding/creating and sharing a great piece of content that l speaks to all community groups at Curry. He received his bachelor's degree in Journalism from UMass Amherst and holds a master's degree in Communications from Suffolk University in Boston, MA.
Dr. Liz Gross, Social Media and Market Research Strategist
Dr. Liz Gross is a Social Media and Market Research Strategist for a federal student loan servicer. She was responsible for launching the company's social media presence, and now manages the social media program in addition to all measurement of the company's cross-channel marketing and communication. Liz is also a member of the Higher Ed Expert faculty, teaching Social Media Measurement for Higher Ed.
Liz received her Ph.D. in Leadership for the Advancement of Learning and Service in Higher Education from Cardinal Stritch University. Her dissertation research examined the relationship between communication methods and the frequency and content of college student interactions with faculty. Liz holds a bachelor's degree in interpersonal communication from the University of Wisconsin-Stevens Point and a master's degree in educational policy and leadership from Marquette University. She blogs at lizgross.net, and you can find her on Twitter at @LizGross144.
Should I attend the Higher Ed Analytics Conference?
Definitely, if you are a:
What is included in my Conference registration fee?
The fee is for a single computer/audio connection with an unlimited number of attendees watching the live online event.
It includes the following:
1 connection to the live event scheduled over 3 hours on February 10, 2016- the audio is done via voice over IP or teleconference
A 1-year unlimited access to the recordings of the sessions on-demand through a link that we will provide to you.
All session materials (slides handouts in PDF)
If the conference cannot be held (due to unforseen events) on its scheduled date, it will be rescheduled on its rain date: February 17, 2016.
2015 Conference Recordings
If you previously registered and paid your registration fee, LOG IN
Beyond Numbers: The role of storytelling in effective analytics reporting
Stephanie Leishman, Social Media Strategist – MIT
Good analytics work doesn't stop at numbers — and sometimes, it doesn't always start there either. In this session, Stephanie Leishman will discuss why qualitative analysis is essential and will demonstrate the role of qualitative reporting for integrated media campaigns, emergency communications, and more. You will get some great pointers to use storytelling techniques to make your analytics reporting more effective.

One Google Analytics Account to Rule Them All: How to move to a centralized account
Avalee Harlton, Web Content Designer/Editor – York University
Got dozens (hundreds?) of Google Analytics accounts originally set up by decentralized units? It's time to consolidate to get the big picture and track your website visitors throughout your institutional website. In this case study, Avalee Harlton will explain how York University recently moved to a single university-wide account. You'll learn how you can do it at your school with practical recommendations to consolidate your Google Analytics accounts at your institution.

How Google Analytics can help you focus your energies — and strategy
Matt Hames, Manager of Media Communications – Colgate University
Want to help your stakeholders make decisions on real data? Meet your new friend: Google Analytics SEO Queries Report. In this session, Matt Hames will explain the data you'll find in this report. You will also learn why and how you can use this report to help make the case for your integrated digital strategy.

When Google Analytics meets your Calendar: What on earth happened at 6pm?
Shannan Palma, Senior Online Producer – Emory University
When you track analytics on a quarterly or annual basis, it can be difficult to figure out what caused a particular spike in traffic on a specific day. In this case study, Shannan Palma will show how Emory University tracks significant events throughout the year (admission cycle, conferences, and even snow days) and correlates those dates with analytics data. You'll learn how you can do the same to tell coherent stories in your reports and to guide future decisions about content and the organization of information on your website.

Lessons learned from analyzing an academic program marketing campaign
Erik Hagen, Director of Web Communications – California Lutheran University
California Lutheran University rolled out a major marketing campaign for its Bachelor's Degree for Professionals program in Summer 2014, incorporating both digital and offline media. In this case study, Erik Hagen will share the process used for planning and measuring relevant data to find out what worked and what didn't. Through this example, you will learn how to analyze campaign results and to break down the performance of each channel using advanced segments, multi-channel funnel analysis and A/B testing.

Measuring the Performance of Academic Program Sites and Pages
Tatjana Salcedo, Web Strategist – University of Vermont
One of the biggest selling points of an academic institution is its academic programs. In this session, Tatjana Salcedo will explore methods to measure programs pages accounting for prospective student interest, potential for program growth, and institutional enrollment goals. You'll gain insight on how to approach improving these important pages and measure your efforts going forward.

How Google Analytics Can Help You Assess Your Social Media Program
Liz Gross, Social Media & Market Research Strategist – Great Lakes ELS
If you're assessing the success of your social media program using only Facebook Insights or Twitter Analytics, you're missing important data points. In this session, Liz Gross will show how you can use segments in Google Analytics to gather information about the behavior of your website visitors referred by Facebook, Twitter, LinkedIn, and other social media sites.

Silo-Busting Using the Google Analytics Social Report
Vanessa Theoharis, Integrated Marketing Manager – Babson College
The Google Analytics Social Report can do more than simply capture traffic from social networks to your college website. In this session, Vanessa Theoharis will explain how this report can spark discussions about social media, but also content strategy, audience analysis, and education. You'll learn how Babson College has integrated data from the Social Report into the school's dashboards, thus giving social media a place at the analytics table.

Social Media Scorecard: A Single Overarching Metric for Social Media
Ted Hattemer, AVP Interactive Communications – The Ohio State University
Ohio State's Board of Trustees asked University Communications to report, on a monthly basis, a single metric that would track and show progress on the university's use of social media. This seemingly simple request blew open the lid on how difficult it is to compare retweets to Facebook comments, how traffic pushed to social media compares with traffic driven to owned properties from social media posts. This presentation will share a process Ohio State has established for the monthly tracking and reporting of a single metric for measurement.

Using Digital Analytics to Help Secure Project Funding
Todd Gregory, Digital Analyst – Penn State University
How do you make the case for the digital initiatives that should be implemented at your school? In this session, Todd Gregory will show you how to prove the true value of your proposals by leveraging digital analytics and some basic business modeling techniques. You'll also learn about one specific framework for value and ROI modeling he used at Penn State to build a case for additional funding.

How to Show the Financial Value of Your Website Conversions
Alan Etkin, Senior Systems Analyst – Web Analytics – BCIT
What's the contribution of your website to the bottom line of your institution? To answer this (hopefully!) million dollar question, you need to put a dollar value on each of your key conversion events – everything from contact forms submitted to program applications paid. In this session, Alan Etkin will share the steps he took to identify the value of each site conversion. You'll get details about the process, lessons learned and examples of the resulting reports demonstrating the real value of a web conversion for the institution.

Showing Impact by Predicting What Could Have Happened: This was the Result of That Campaign… Really!
Joshua Dodson, Digital Marketing Strategy and Optimization Manager – EKU
Getting the metrics is not the hard part. Knowing what caused the results can be more challenging. By using intervention analysis, it is possible to see the overall impact of a campaign or initiative. In this session, Joshua Dodson will show how you can use Google Analytics data to perform an intervention analysis to determine campaign impact. He'll also explain why this kind of analysis can be used to make positive changes within higher education marketing and enrollment. You'll learn this technique to improve your analysis and add value to your institution.

2014 Conference Recordings
If you previously registered and paid your registration fee, LOG IN
Before You Measure: How to Identify the Right KPIs for Your Unit or School (10-min session)
Stephanie Hatch Leishman, Social Media and Email Marketing Specialist – MIT

Not sure what you should measure? Don't count on your analytics tool – or crystal ball – to tell you. In this session, Stephanie Hatch Leishman will explain why only *you* can define your key metrics (or key performance indicators as there are also called). She will take you for a quick back-to-basics: before reporting, before measurement, all the way back to strategy: priorities, audiences, and metrics selection. Starting right can change how you change what you measure and how your report. This will be the bird's eye view of how to think strategically and how to define metrics that are uniquely important to your unit or your school.

Cross Domain Tracking 101: How to Get the Full Story across Your Web Ecosystem (10-min session)
Philippe Taza, Web Analyst – Higher Education Marketing

Higher ed institutions often have very complicated web ecosystems that include multiple domains, subdomains, microsites and 3rd party applications that students must navigate across to find the information they seek. Without cross domain tracking a visitor's path from source (ie Facebook campaign) to final destination (ie registration page) is often broken by leaps across these related but separate domains. In this session, Philippe Taza will explain how cross domain tracking works, provides examples of cross domain tracking code, and highlights the benefits of cross domain tracking data at work in Google Analytics reports.

Why & How to Switch to Google Tag Manager(10-min session)
C. Daniel Chase, Lead Web Administrator – The University of Tennessee at Chattanooga

Are you still tracking your campaigns the old way? Google Tag Manager (GTM) is the new method for 'tagging' pages for tracking general analytics as well as more advanced tracking that previously required marking up the tracked page very specifically. GTM allows you to replace a lot of previously embedded code with one for GTM, and then manage all tracking externally. Once the GTM code is in place, you will be even able to track those elusive items like PDF downloads! In this session, C. Daniel Chase will explain Why you should use GTM, and what your need to get it up & running for basic analytics.

Optimize Landing Web Pages with Google Analytics Content Experiments (10-min session)
Tatjana Salcedo, Web Strategist – University of Vermont

Wouldn't it be nice to take the guesswork out of web page optimization by comparing the performance of up to five different versions of a web page? That's exactly what Google Analytics Content Experiments allow you to do by testing content, design and interactive features with a random sampling of your site visitors. By comparing goal conversion rates on each page, you can rapidly and effectively optimize your landing pages using data driven decisions. In this session, Tatjana Salcedo will take you through the steps necessary to set up and run an experiment in Google Analytics so you can get started and optimize your landing pages.

Lessons Learned Using Analytics to Drive Web Usability Testing Efforts(10-min session)
Rachel Johnson,Web Content Developer – Case Western Reserve University
Do you think analytics data is where the puck stops? Not always. It can also be what can get you buy-in for web usability tests — and ultimately better websites. You meet with a department to discuss their web analytics and how to improve their content strategy. You show and interpret the numbers, you make recommendations, and then comes the big question: "How do we know what our users are thinking?" In this session, Rachel Johnson will share lessons learned from her experience using analytics to start the web usability talk with clients at her institution.


Using Dashboards to Get to Know International Visitors (10-min session)
Michelle Tarby, Director of Web Services – Le Moyne College


Who doesn't want to attract international students now? To support a new campus efforts to increase international recruitment, Le Moyne College needed to find answers to some fundamental questions: are recruiting initiatives with external partners driving traffic? What countries are reached? Do these visitors connect with the school? What information are they interested in? In this case study, Michelle will explain how she used the power of dashboards to answer these questions and will walk you through how to create the dashboards, the advantages of using segments vs. filters and see the information you can use on your campus.

Picture your Twitter Data! How to use Netlytic for Text and Network Analysis (10-min session)
Adrian J.Ebsary Online Community Manager – University of Ottawa

How do you make sense of the Twitter data for your school account? You make it more visual! Despite the increasing availability of Twitter data, there are still relatively few tools for digital marketers to visualize and interpret this data. Netlytic, a free web application developed by Prof. Anatoliy Gruzd's Social Media Lab out of Dalhousie University, offers an easy-to-use interface that guides would-be data scientists through the process of creating their own visualizations in minutes. In this session, Adrian Ebsary will walk you through how to transform spreadsheets of Twitter conversations into coloured reply networks or showcase popular keywords in a timeline format.

When Data Doesn't Mean Numbers: Content Analysis to Bring Help and Happiness to Your Audiences (10-min session)
Tim Nekritz, Director of Web Communication – SUNY Oswego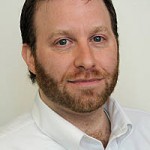 Not a number person? It doesn't mean you can't based your decisions on data – qualitative data is also part of the analytics approach. At SUNY Oswego, one newer and successful venture is content analysis — tracking and measuring user content — and even interacting with it to discover the kinds of social media and web content that can bring help or happiness to our audiences. In this session, Tim Nekritz will share an interesting case study on how to use content analysis. From having student creators posting videos or blog entries addressing questions and popular topics to extensive use of Tweetdeck and Webstagram to stay on the pulse of current and prospective students, qualitative and quantitative content analysis can bring you closer to your audience. You will see how it can result in user-generated content you can leverage to meet strategic goals.

How to make sure your stakeholders see what they need in Google Analytics(10-min session)
Alan Etkin – BCIT
What do you do when you have keen but untrained university staff asking for access to Google Analytics? Once you've logged in, it's easy to get lost in the reports, even when you know what you're looking for. But, when you don't, it's downright intimidating, especially for complex sites. In this session, Alan will share a useful model for creating views populated with custom dashboards, reports and segments for specific work units. This approach will help focus staff efforts, and reduce the time you spend guiding them though the reports.

Making Your Data Matter – Really: How to Present Analytics Data to Upper Management (10-min session)
Colleen Clark, Marketing Analyst – Ithaca College
Are you still trying to persuade upper management to make data-driven decisions? Does your boss still ignore your great reports and beautiful dashboards? In this session, Colleen Clark will explain how higher education analysts can present (yep, a presentation is the secret weapon!) data in a digestible yet actionable format to senior management. You'll understand the different types of best practices to use with upper management and which data sets will make the greatest impact. You'll also learn how you can best put the pieces together even when your story takes an unexpected turn.

How to Make the Case to Hire a Web Analytics Staff Member (10-min session)
Shelby Thayer, Director, Web Strategy and CRM – Penn State – Outreach and Online Education
Measuring the effectiveness of marketing campaigns and optimizing your website presence is becoming more and more important. Depending on your needs, a full-time web analyst is becoming a necessity. Find out some tips on selling the idea of a web analyst and attributes to look for in your new hire.

Not Your Regular Google Analytics: Level Up in Your Analysis (20-min session)
Joshua Dodson, SEO & Web Analyst – Eastern Kentucky University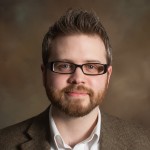 You've covered the basics. You know all about Bounce Rate and Goal Conversions, but want to go deeper. In this session, Joshua Dodson will discuss some new tactics to help you reach the next level in your data analysis. You learn about advanced demographics, content calendar planning with data, and predictive analysis with time series data from Google Analytics.

2013 Conference Recordings
If you previously registered and paid your registration fee, LOG IN
Harnessing the Power of Google Analytics Goals (10-min session)
Seth Meranda, User-Experience Architect – University of Nebraska-Lincoln

Can't do much with Google Analytics without setting up goals, right? As the most important feature in Google Analytics, they provide immediate context to clickstream metrics. In this session, Seth will help you go back to the (very important) basics. You will explore the importance of goals, when to use each type and review examples of reporting enhancements from goal tracking.

Tracking Online and Offline Marketing Efforts: Setting Your Integrated Tracking Management Plan (20-min session)
Colleen Clark, Marketing Analyst – Ithaca College

Imagine (or remember?) you've been asked to provide insights to drive decision making for all online and offline channels. Where do you start? In this presentation, Colleen will explain you the importance of tracking every marketing effort around all medium channels including print, banner, social, and search engine. She will show you how an integrated tracking management plan can make a difference to streamline the communications process across all higher ed clients. You will review how to properly implement tagging, note the main issues you may encounter and the types of engagement metrics you should evaluate.

Analytics Case Study: Homepage Automated Click Event Tracking in Google Analytics (10-min session)
John Mills
In November 2012, Emory added automated, categorized click-event tracking for Google Analytics as part of a ground-up rebuild of its main university web site launched. John will explain how this was implemented, the results in Google Analytics and how they are used.

Extending Your Reach with Customized Dashboards (20-min session)
Alan Etkin, Senior Systems Analyst – Web Analytics – BCIT

You've definitely heard about Google Analytics reports, but customized dashboards might be one of the best kept secrets of web analytics professionals. Google Analytics dashboards are perfect for keeping key perfomance indicators (KPIs) top of mind. You can customize them for specific departments or functions, and you can even automate their delivery. In this presentation, Alan will share an advanced strategy – and specific configuration tips – for making the most of Google Analytics dashboards.

Actionable Analytics with Email: 1 project to get you started (10-min session)
Tatjana Salcedo, Web Strategist – University of Vermont

With so much data it's often difficult to know where to start your analysis and generate meaningful and actionable reports. In this presentation, Tatjana will detail one basic but useful Analytics project to get you off and started gathering data. You'll learn what you can do to make improvements in your institution's email marketing efforts.

Infiltrating Social Media Influence Metrics: Badly in Need of Better Benchmarking (10-min session)
Adrian Ebsary, Online Community Specialist – University of Ottawa

How do you justify all the work done on social media? Choosing the right metric to quantify return on investment is challenging with social media. While a number of big name companies such as Klout and PeerIndex offer comprehensive dashboards with content analysis tools for multiple social networking sites, their score algorithms lack transparency. Adrian will examine some social media metrics that provide unique takes on online influence. He will share concrete examples and the strategies for benchmarking effectiveness in online communities used at his school.

Anayltics Success Story: Data-Driven Redesign (10-min session)
Mardy Wilson, Web Content Strategist – Maricopa Community Colleges

Analytics can help you make data-driven decisions, but what if you're not the person making final decisions? In this presentation, Mardy will share her analytics success story featuring the reports created for management in an effort to show the traffic generated to the site through search engine optimization and the usefulness of the site based on event tracking after a redesign. She will explain how analytics demonstrated the importance of the website in her school's paper reduction campaign and its role in meeting students needs by offering direct email contact to all instructors.

How Analytics Solved my Information Architecture Headache (10-min session)
Michelle Tarby, Director of Web Services – Le Moyne College

We've all gotten that call asking for one more call-out button on an existing landing page. The client's eyes tend to glaze over when the dreaded words "information architecture" or "user experience" are uttered. In this presentation, Michelle will show you how she used Google Analytics to inform changes to her college's admission landing page. You'll see how visitor flow to under-performing areas has improved as a result of these changes.

What's Missing in Your Web Content? Site Search Analytics 101 (10-min session)
Amy Pizzolatto, Multimedia Content Specialist – The University of Chicago

Before embarking on a recent homepage redesign project, the University of Chicago studied its Site Search Analytics to understand what content users were searching for once they came to uchicago.edu. Amy looked for prominent patterns—and gaps. In this presentation, she will share a practical example of how to make a site search inventory and group findings into categories to recommend new web pages and navigation changes. Amy will also show you how to set up Site Search Analytics on your Google Analytics account and gives you useful tips to get started.

Sleuthing with Analytics: Using Analytics to Help Pinpoint Challenges (10-min session)
Rebecca Bernstein, Digital Strategist – University at Buffalo

We often think of analytics as a "how did we do/how are we doing" process losing the opportunity to use analytics to help us identify lost opportunities – things we did not even have on our radar screen. In this presentation, Rebecca will guide you through a "sleuthing" case study. She willl give you a peek at how she used analytics up front to inform the strategic approach to developing the UB International Admissions site and to influencing changes in UB's top level website. You'll see a concrete example how to pin point opportunities to better leverage the traffic you already have.

Meet the Analytics Profiler: Profiling Your Actual Audience (20-min session)
Joshua Dodson, SEO & Web Analyst – Eastern Kentucky University

Who is your audience when you work for a higher ed institution? We all use similar labels for them: propspective or current students, alums, parents or donors. But, really who are the people who visit your institution website? In this presentation, our Higher Ed Analytics Prof, Joshua Dodson, will show you how to become an Analytics Profiler – not to catch serial killers, but to understand who your actual web visitors are. He will explore how to utilize a combination of Google Analytics data as well as other external tools to profile your actual audience and make sure your website addresses their needs.