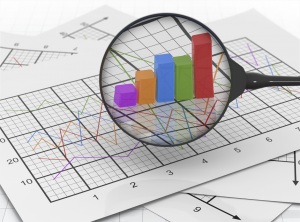 Do you think it's time to get better with digital analytics in higher education?
Are you in charge of making sense of all the analytics data for your unit?
Have you ever lost yourself in Google Analytics reports, dashboards and, oh, the possibilities?
Come share your analytics expertise and experience with the larger community by submitting a proposal for a 10-minute session before December 4, 2013 at midnight (no deadline extension).
Entirely focused on analytics in higher education, the 2nd edition of the Higher Ed Analytics (Feb 5, 2014) online conference will feature a dozen of sessions presented by higher ed professionals working in institutions just like yours (so, why not you? ;0) — with real analytics solutions to real higher ed problems.
Scheduled on:
Feb 05, 2014
(11AM - 2:30PM ET)
Register Now
Total fees: $400
Register by Dec 31, 2013
2014 Conference Call for Proposals
Previous Edition Conference Program and Recordings
If you previously registered and paid your registration fee, LOG IN (you can also buy an on-demand pass) to get access to the 11 session recordings and their handouts.

Harnessing the Power of Google Analytics Goals (10-min session)
Seth Meranda, User-Experience Architect – University of Nebraska-Lincoln

Can't do much with Google Analytics without setting up goals, right? As the most important feature in Google Analytics, they provide immediate context to clickstream metrics. In this session, Seth will help you go back to the (very important) basics. You will explore the importance of goals, when to use each type and review examples of reporting enhancements from goal tracking.

Tracking Online and Offline Marketing Efforts: Setting Your Integrated Tracking Management Plan (20-min session)
Colleen Clark, Marketing Analyst – Ithaca College

Imagine (or remember?) you've been asked to provide insights to drive decision making for all online and offline channels. Where do you start? In this presentation, Colleen will explain you the importance of tracking every marketing effort around all medium channels including print, banner, social, and search engine. She will show you how  an integrated tracking management plan can make a difference to streamline the communications process across all higher ed clients. You will review how to properly implement tagging, note the main issues you may encounter and  the types of engagement metrics you should evaluate.

Analytics Case Study: Homepage Automated Click Event Tracking in Google Analytics (10-min session)
John Mills
In November 2012, Emory added automated, categorized click-event tracking for Google Analytics as part of a ground-up rebuild of its main university web site launched. John will explain how this was implemented, the results in Google Analytics and how they are used.

Extending Your Reach with Customized Dashboards  (20-min session)
Alan Etkin, Project & Web Analytics Manager – BCIT

You've definitely heard about Google Analytics reports, but customized dashboards might be one of the best kept secrets of web analytics professionals. Google Analytics dashboards are perfect for keeping key perfomance indicators (KPIs) top of mind. You can customize them for specific departments or functions, and you can even automate their delivery. In this presentation, Alan will share an advanced strategy – and specific configuration tips – for making the most of Google Analytics dashboards.

Actionable Analytics with Email: 1 project to get you started (10-min session)
Tatjana Salcedo, Web Strategist – University of Vermont

With so much data it's often difficult to know where to start your analysis and generate meaningful and actionable reports. In this presentation, Tatjana will detail one basic but useful Analytics project to get you off and started gathering data. You'll learn what you can do to make improvements in your institution's email marketing efforts.

Infiltrating Social Media Influence Metrics: Badly in Need of Better Benchmarking (10-min session)
Adrian Ebsary, Online Community Specialist – University of Ottawa

How do you justify all the work done on social media? Choosing the right metric to quantify return on investment is challenging with social media. While a number of big name companies such as Klout and PeerIndex offer comprehensive dashboards with content analysis tools for multiple social networking sites, their score algorithms lack transparency. Adrian will examine some social media metrics that provide unique takes on online influence. He will share concrete examples and the strategies for benchmarking effectiveness in online communities used at his school.

Anayltics Success Story: Data-Driven Redesign (10-min session)
Mardy Wilson, Web Content Strategist – Maricopa Community Colleges

Analytics can help you make data-driven decisions, but what if you're not the person making final decisions? In this presentation, Mardy will share her analytics success story featuring the reports created for management in an effort to show the traffic generated to the site through search engine optimization and the usefulness of the site based on event tracking after a redesign. She will explain how analytics demonstrated the importance of the website in her school's paper reduction campaign and its role in meeting students needs by offering direct email contact to all instructors.

How Analytics Solved my Information Architecture Headache (10-min session)
Michelle Tarby, Director of Web Services – Le Moyne College

We've all gotten that call asking for one more call-out button on an existing landing page. The client's eyes tend to glaze over when the dreaded words "information architecture" or "user experience" are uttered. In this presentation, Michelle will show you how she used Google Analytics to inform changes to her college's admission landing page. You'll see how visitor flow to under-performing areas has improved as a result of these changes.

What's Missing in Your Web Content? Site Search Analytics 101 (10-min session)
Amy Pizzolatto, Multimedia Content Specialist – The University of Chicago

Before embarking on a recent homepage redesign project, the University of Chicago studied its Site Search Analytics to understand what content users were searching for once they came to uchicago.edu. Amy looked for prominent patterns—and gaps. In this presentation, she will share a practical example of how to make a site search inventory and group findings into categories to recommend new web pages and navigation changes. Amy will also show you how to set up Site Search Analytics on your Google Analytics account and gives you useful tips to get started.

Sleuthing with Analytics: Using Analytics to Help Pinpoint Challenges (10-min session)
Rebecca Bernstein, Digital Strategist – University at Buffalo

We often think of analytics as a "how did we do/how are we doing" process losing the opportunity to use analytics to help us identify lost opportunities – things we did not even have on our radar screen. In this presentation, Rebecca will guide you through a "sleuthing" case study. She willl give you a peek at how she used analytics up front to inform the strategic approach to developing the UB International Admissions site and to influencing changes in UB's top level website. You'll see a concrete example how to pin point opportunities to better leverage the traffic you already have.

Meet the Analytics Profiler: Profiling Your Actual Audience (20-min session)
Joshua Dodson, SEO & Web Analyst – Eastern Kentucky University

Who is your audience when you work for a higher ed institution? We all use similar labels for them: propspective or current students, alums, parents or donors. But, really who are the people who visit your institution website? In this presentation, our Higher Ed Analytics Prof, Joshua Dodson, will show you how to become an Analytics Profiler – not to catch serial killers, but to understand who your actual web visitors are. He will explore how to utilize a combination of Google Analytics data as well as other external tools to profile your actual audience and make sure your website addresses their needs.

Should I attend the Higher Ed Analytics Conference?
Definitely, if you are a:
What is included in my Conference access fee?
The fee is for a single computer/audio connection with an unlimited number of attendees watching the live online event.
It includes the following:
1 connection to the live event scheduled over 3.5 hours on February 5, 2014- the audio is done via voice over IP or teleconference
A 1-year unlimited access to the recordings of the sessions on-demand through a link that we will provide to you.
All session materials (slides handouts in PDF)
If you register by December 31st 2013, you will also get immediate access to the 11 sessions recorded in February 2013.
If the conference cannot be held (due to unforseen events) on its scheduled date, it will be rescheduled on its rain date: February 12, 2014.