Let's meet for Higher Ed Experts' Free Friday Talk & Learn (#HEETalkLearn):
10-min presentation or panel discussion followed by a Q&A and the weekly segment "#HEETalkLearn Posts that Worked" to support higher ed digital professionals now.
Give us 30-min and we will share lessons learned, tips and ideas from your higher ed colleagues AND answer a few questions (we will stay 30 minutes more if necessary to answer as many as possible)
Sep 18, 2020

11:30 AM ET
Register by Nov 20, 2020
Registration fee: $45

$

Free
What's next?
We've wrapped up Season 1 of our #HEETalkLearn (12 sessions covering many timely topics) on May 29, 2020 and will be back for Season 2 soon.
Higher Ed Experts (Free) Friday Talk & Learn at 11:30AM ET (#HEETalkLearn) Faculty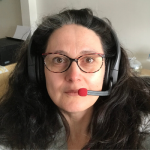 Karine Joly, Digital Marketing Educator and Expert
Karine oversees the development of the professional development curriculum at Higher Ed Experts and has conducted several research projects on the use of digital marketing analytics in higher education since 2011. She developed the Higher Ed Digital Marketing Analytics Roadmap (HEDMAR) Framework in 2016.
Karine taught the capstone graduate course of the MBA in Social Media Marketing at Southern New Hampshire University: Social Media Marketing Campaigns, a course she designed and authored for this SNHU online program. At Higher Ed Experts, she has taught social media marketing to more than 150 higher ed professionals.
Karine has shared her insights about higher ed digital marketing and social media trends since February 2005. She also authors the Internet Technologies column for University Business. She has presented on social media marketing, web analytics and online courses at leading higher ed conferences (CASE, American Marketing Association, EduComm, eduWeb, CUPRAP, HighEdWeb, etc.).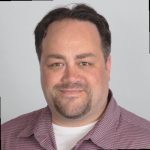 Mike Richwalsky, #HEETalkLearn Co-Host & Principal at Gas Mark 8
Mike has 20 years of experience in traditional, digital and web marketing, primarily working in higher education at institutions including Duquesne University, Allegheny College and John Carroll University. His work has focused on enrollment, fundraising, alumni outreach and creative strategy.
Mike has spoken at conferences around the world on web and marketing topics, including HighEdWeb, WPCampus, Coalition for Networked Information, Institutional Web Management Workshop and many more. His work has been recognized with many Graphic Design USA and CASE awards, and he was named a Creative Spark Award Winner by the Advertising Federation of Northwest Pennsylvania for excellence in electronic communications and marketing for his work in the Erie community.
Should I attend the Higher Ed Experts (Free) Friday Talk & Learn at 11:30AM ET (#HEETalkLearn)?
This conference is recommended for teams including:
Want to attend the Higher Ed Experts (Free) Friday Talk & Learn at 11:30AM ET (#HEETalkLearn)?
Sep 18, 2020
11:30 AM ET
Register by Nov 20, 2020
Registration fee: $45 $Free

Only 20/900 seats left

Register only once