The program of the 2020 Higher Ed Digital Conference has been created by adapting the topics of the sessions for the 2020 Higher Ed Content Conference (originally scheduled on April 22) to the new situation and adding extra sessions and a panel inspired by the research done for Higher Ed Experts' Free Friday Talk & Learn Online Events since March 13, 2020
If your team still works from home on June 3, your registration will cover up to 10 individual connections.
Entirely focused on digital content, strategy and processes in higher education, the 2020 Higher Ed Digital Online Conference will take place on June 3, 2020.
This online conference is a special event for higher ed professionals and teams who want to help their school create better content and strategies that will work in any context (or realities) across digital channels (social media, mobile, web, email, etc.)
It will feature a total of 14 sessions of 10 minutes presented by higher ed professionals working in institutions like yours — with real content solutions to real higher ed problems.
Jun 03, 2020

11AM - 4PM ET
Register by Jun 01, 2020
Registration fee: $750

$

425
2020 Higher Ed Digital Conference Program
This online conference, offers a total of 14 focused sessions of 10 minutes each and a general session Q&A at the end. You will also have 2 built-in breaks of 15 minutes each after the 1st and 2nd hours of the event – to keep attention levels high throughout the 5 hours (and get coffee or grab a quick lunch ;-)).
Leveraging Analytics in Times of Disruption
Tatjana Salcedo, Web Strategist – University of Vermont
How do you know if you're heading in the right direction when everything has changed? In this session, Tatjana Salcedo will show you how analytics and measurement can help you navigate the current situation and make decisions based on data — not faith or traditions.

Showing the ROI of Storytelling
Jeff Bunch, Web Content Strategist – Gonzaga University
While we've all heard that storytelling has become key to higher ed communication and marketing, developing and publishing compelling stories come at a price. In this session, Jeff Bunch will explain how a sound measurement strategy can lead to higher ed content that delivers its promise. You'll also see how a 5-step approach can help you conceive, strategize, implement, measure and refine your multichannel strategy — while showing the ROI of storytelling!

Generating Content Ideas Your Audience Will Love
Allison Turcio, Director of Digital Strategy – Siena College
Content is key to reach, engage and attract the right prospective students for your institution. While you can rely on industry research (or guess?) the type of content that will deliver results, there's a better and easier way: listening when they tell you what they want. In this session, Allison Turcio will explain why and how to team up with your admissions office to discover topics that prospective students want. You'll also learn a few tips to get this content in front of the right audience at the right time in the admissions cycle.

Content for the Ride: Mapping the Journey with an Omni Channel Approach
Holly Hill, Director of Digital Strategy – Flagler College
Higher education should be the trip of a lifetime. When your school wants to move its audiences in the right direction and the right emotion, your content needs to go the distance. In this session, Holly Hill will explain why and how an omni channel approach can help you create content that works across channels. You'll also learn how to use journey mapping to create content without overstretching your team.

Embracing a Story-First Approach for Higher Ed Content
Kait Lanthier, Director, Content Strategy – Babson College
Great content strategies in higher education focus on stories, not channels. These strong strategies are built to make content shine in any circumstance. In this session, Kait Lanthier will highlight why and how Babson shifted to a story-first approach to build engaging on-brand content that is shared widely. You'll learn how to build your own higher ed content engine to source and select your stories, follow an agile process and empower your campus partners.

How to Amplify and Maintain Visibility for Faculty Research
Molly Gluck, Digital Communications and Public Relations Associate – Boston University
Faculty research is an intrinsic part of the mission of most higher ed institutions. Yet, it often remains challenging to share widely, especially over time. With this case study, Molly Gluck will give a crash course on how to effectively use social media, content platforms and media relations to educate the public and key influencers about faculty expertise and cutting-edge research. Specifically, you will learn how to use Reddit, Medium, paid and organic social media strategies to help amplify your faculty research and expertise no matter what.

Why face-to-face or remote interviews will make your content better — and how to do them
Jenna Spinelle, Communications Specialist – Penn State McCourtney Institute for Democracy
Whether it's a press release, feature story, or social media campaign, it's tempting to rely on email to gather quotes.They might look perfect to the stakeholder, but leave the reader wondering if there's a real person behind the words. Nothing can replace the connection and spontaneity of an interview to spark interest and engagement in higher ed content. In this session, Jenna Spinelle will teach you how interviews can change this game. You'll learn best practices to conduct interview like a pro — even by asking (what you think are) dumb questions.

Finding the Voice of Your Institution
Janice Cheng-McConnell, Assistant Director of Graduate Enrollment Communications – Syracuse University
Whether it was established pre-Civil War or during the Flower Power movement, your institution has its own personality. How can you fine tune your school voice to engage students without confusing your alumni community and other stakeholders? In this session, Janice Cheng-McConnell will explain how to hone your voice to be on-brand and emotionally compelling. You'll also gain tips on how to keep your institutional voice relevant to multimedia audiences — regardless of the age of your institution.

Chelsea Doyle, Digital Community Manager – Bowdoin College
Let's Have Lunch: Connecting Social Media Admins Throughout Campus
When departments and groups on campus decide to create accounts all on their own with no coherent plan or connection between them, it's almost impossible (and not helpful) to stop them. Approaching this challenge as a chance for collaboration is more constructive. In this session, Chelsea Doyle will explain how she established a Social Media Admins e-mail group, monthly lunch, social media training on campus or on Microsoft Teams to get everybody on board. You will also learn how you can help your social media admins on campus get connected to one another.

Empathy: Key ingredient to authentic, meaningful social media messaging
Kallie Nealis, Social Media Specialist – West Virginia University
As we continue to live in a time where social media gets called out for being a source of negativity, it's up to us as social media professionals to change the narrative. How can we drown out the noise? By being authentic and empathetic in our interactions on social media. In this session, Kallie Nealis will show how WVU has taken this to heart. She will also provide tangible advice on how to have more meaningful, positive conversations with your audiences – no matter the circumstance.

People-First Content: Creating Brand Safe Content that Succeeds in any Climate
Jason Miller, Digital Specialist – York University
In higher education strong, engaging brands are made of people. That's why campaigns inspired by Humans of New York viral social media posts have been such a great way to show and live the brand. In this session, Jason Miller will explain why and how such a campaign, #PeopleofYU, helped York University showcase the diversity of its community for 2 years in a row while navigating multiple sensitive climates. You'll also learn how to create a similar campaign at your institution and ways to keep it fresh to avoid audience fatigue.

A Week at the G: Expanding the participation and value of "Day in the Life" projects
Morgan Glover, Associate Director, Social Media Strategies – UNC Greensboro
Inspired by the University of Vermont's "Day in the Life" initiative, UNC Greensboro launched its inaugural week-long photo/video documentary project in the spring of 2019. In this session, Morgan Glover will explain why and how her team conducted such an ambitious project on the heels of a brand refresh, leveraging the momentum of that campaign to capture unique content and rally the campus community. Morgan also will share learning lessons from the project, including what UNCG plans to do in the future under normal campus operations and in an era of social distancing.

10 minutes to TikTok
Andrew Cassel, Social Strategist and Content Producer – Middlebury College
Not sure if TikTok is the next big thing for higher ed social media? You're not alone, because the jury is still out. Yet, it's a good idea to learn what makes this new social media platform tick and your higher ed colleagues talk. In this session, Andrew Cassel will give us an overview on how it works and what you can do with it. You'll also learn what could make it a powerful tool for higher ed (remote or not) storytelling and content marketing.

Indiana University takes on TikTok
Morgan Campbell, Social Media Specialist – Indiana University Bloomington
TikTok has reached the point where we can't pretend anymore it doesn't exist. While the platform is still the playground of early adopters, more and more schools wonder if they need to start tiktok-ing. In this session, Morgan Campbell will share why and how Indiana University chose to be on TikTok. You'll learn what worked and what didn't, why it took 8 months to gain momentum and how to convince your leadership it might be worth it for your school too.

Higher Ed Digital Conference Faculty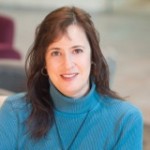 Tatjana Salcedo, Web Strategist - University of Vermont
Tatjana has been working in higher education for her entire 30-year professional career. She started in the field of instructional technology at Harvard University working with faculty on a variety of multimedia based educational initiatives. She was an early adopter of web-based technologies and brought her expertice in delivering educational content via the web to Lewis & Clark College and Williams College. For the past 20 years, she been part of a small team managing the University of Vermont's web presence including the web infrastructure and centrally managed web content.
Tatjana is responsible for setting up and maintaining UVM's central web traffic data collection in 2007 and has been collecting and using that data ever since to help inform web content strategy both centrally and among the university's many individual units. She works with campus leaders to configure analytics goals on an institutional and departmental level and produces reports complete with content development and marketing recommendations that align with strategic objectives and initiatives.
Tatjana particularly enjoys coming up with creative solutions using analytics to answering enrollment management questions. She is an alumna of Web Analytics for Higher Ed (2011), as well as additional HEE courses on Advanced Analytics and Predictive Analytics.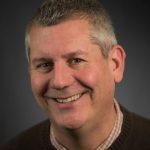 Jeff Bunch, Web Content Strategist - Gonzaga University
Jeff Bunch is the Web Content Strategist at Gonzaga University in the Pacific Northwest. He oversees the strategy, execution and measurement of web and multichannel content strategies in his role with Marketing & Communications.
Jeff is also an alum of Higher Ed Experts' professional certificate course on content analytics for higher ed.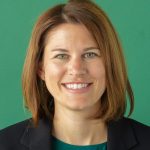 Allison Turcio, Director of Digital Strategy - Siena College
Allison Turcio is Director of Digital Strategy and Instructor of Marketing at Siena College. She leads the content strategy/social media team, champions the Siena brand for the prospective student/parent audience and manages integrated marketing campaigns that get results and help Siena achieve its enrollment goals.
She has received Marcom, Educational Advertising and Education Digital Marketing awards for her work with digital and social media. Siena College is ranked #5 for social media engagement among small schools nationally and #16 overall by RivalIQ.
Allison is working on her Ed.D. in Higher Education Leadership at Northeastern University. She has a master's degree in communications from The College of Saint Rose and a bachelor's degree in English from Siena College.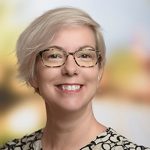 Holly Hill, Director of Digital Strategy - Flagler College
As Director of Digital Services, Holly serves as editor and chief of Flagler's official digital channels, including flagler.edu and official social media channels. She provides oversight and implementation of the Flagler College brand across digital platforms to raise the college's visibility and enhances its reputation among key constituents including prospective students and parents, students, donors, employees, industry partners, and community stakeholders. Holly has also served as an adjunct faculty member teaching courses on digital and social media strategy as well as principles of advertising.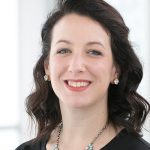 Kait Lanthier, Director, Content Strategy - Babson College
Kait Lanthier is the Director, Content Strategy at Babson College, where she leads the institution's digital content strategy. At Babson, she oversees a team of integrated storytellers that work across all media to advance the College's brand, reputation, and mission. Kait has written and leads the implementation of the institution's editorial and social media content strategies, and specializes in connecting owned, earned, and paid content opportunities for true integration. A former aspiring magazine journalist, her writing has appeared in print and online in a variety of outlets including USA Today, Yahoo Shine, YourTango, CosmoGirl, and First for Women magazine. Lanthier earned her undergraduate degree in journalism and graduate degree in integrated marketing, both from Marist College.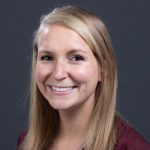 Molly Gluck, Digital Communications and Public Relations Associate - Boston University
Molly Gluck is the Digital Communications and Public Relations Associate for Boston University, where she manages Boston University's research social media channels and amplifies priority university initiatives, research, and faculty through targeted social campaigns, live social activations and media relations. Additionally, Molly oversees the BU Experts Medium blog which aims to promote the findings, viewpoints, and expertise of Boston University faculty and researchers on trending and timely topics.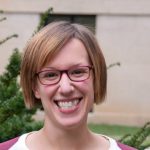 Jenna Spinelle, Communications Specialist, McCourtney Institute for Democracy - Penn State
Jenna Spinelle loves a good story and has spent more than a decade telling them as a journalist, marketing professional, and most recently, as a podcaster. She hosts and produces the Democracy Works podcast, a collaboration between the McCourtney Institute for Democracy at Penn State and WPSU Penn State, central Pennsylvania's NPR station. When she's not podcasting, Jenna plans and executes all of the McCourtney Institute's external communications. She also teaches journalism at Penn State's Donald P. Bellisario College of Communications and works with national and international clients as a freelance writer and marketer.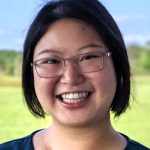 Janice Cheng-McConnell, Assistant Director of Graduate Enrollment Communications - Syracuse University
Janice Cheng-McConnell first cut her teeth on higher education communications as a staff writer for the Graduate School at Binghamton University. After leading admissions communications projects at Wells College, she is now the Assistant Director of Graduate Enrollment Communications at Syracuse University's Maxwell School of Public Policy. She presented at HighEdWeb 2019 about utilizing Facebook groups as an enrollment tool and moderated a February #EMChat discussion focused on marketing stakeholders. She likes to share unsolicited opinions about social media, enrollment marketing, and content personalization on Twitter. She is also a proud Oxford comma advocate and fledgling D&D enthusiast.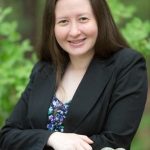 Chelsea Doyle, Digital Community Manager, Bowdoin College
Chelsea Doyle is the Digital Community Manager for Bowdoin College and an alumni of Higher Ed Experts! She runs the social media for the college and oversees the various accounts across campus. She establishes digital strategy, monthly reports, runs a student team, and trains colleagues on how to better utilize social media. Before moving to higher ed, Chelsea was a journalist in New York City and then established the social media presence of Maine's number one newspaper.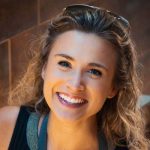 Kallie Nealis, Social Media Specialist - West Virginia University
Kallie Nealis is a Social Media Specialist for University Relations at West Virginia University.
Kallie manages and creates content for the @WorkatWVU Facebook and Twitter accounts, which she leverages to help keep WVU employees connected to what's going on across the University and to improve the University's online presence among prospective employees. She also manages West Virginia University's Linkedin, where she enjoys connecting with current students, faculty and staff, WVU alumni and prospective employees.
As a two-time WVU graduate, Kallie is grateful to continue serving her alma mater as a member of the WVU Social Media team.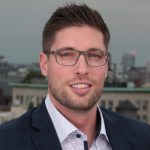 Jason Miller, Digital Specialist - York University
Jason Miller is the Digital Specialist at York University located in Toronto, Canada. Over his 10+ year career in the higher education industry he has played a pivotal role in elevating the institutions brand, recruitment and reputation through their digital properties. Taking a strategic approach and weaving in creative storytelling, he has a long track-record of success managing innovative content curation, building seamless cross-channel user experiences, developing strong online communities, and creating brand recognition through impactful marketing campaigns.
He is a co-instructor in a Marketing Analytics Course at the Schulich School of Business at York University and the PA Announcer for the York University Lions basketball games. He earned his BA in Communications from Laurentian University and two Post-Graduate Certificates in both Journalism from Cambrian College and Marketing from George Brown College.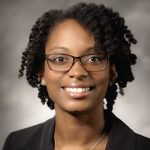 Morgan Glover, Associate Director, Social Media Strategies - UNC Greensboro
Morgan Glover is Associate Director, Social Media Strategies for University Communications at UNC Greensboro. She joined the university in 2015, and has managed its primary and Chancellor social media accounts during a 125th anniversary celebration year, building campaign, and brand refresh. She also provides training, guidance, and other resources to social media account managers across campus. A Campbell University alumna and former journalist of 12 years, Morgan lives in Greensboro, North Carolina, with her husband and 12-year-old daughter.
She is also an alum of Higher Ed Experts' professional certificate courses in social media marketing for higher ed and social media analytics for higher ed.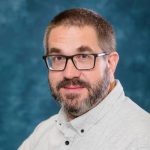 Andrew Cassel, Social Strategist and Content Producer - Middlebury College
Andrew Cassel has been creating and curating social media content for higher ed since 2011. Cassel presents regularly about social media content best practices around the USA including for the Alaska Democrats, Perseverance Theatre, as part of the Transportation Communicators webinar series, at the American Geophysical Union 2018 annual fall meeting, HigherEd Experts 2018 and 2019 Higher Ed Content conferences, the 2019 eduWeb Digital Summit as well as full sessions at the 2017, 2018 and 2019 Higher Ed Web annual conferences. Cassel was a awarded a best in track Red Stapler at the 2017 High Ed Web annual conference and is a five-time winner of Aurora Awards of Excellence from the Public Relations Society of America – Alaska including the 2018 Grand Award of Excellence. Cassel is currently the Social Strategist and Content Producer at Middlebury College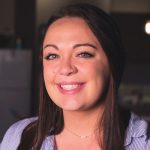 Morgan Campbell, Social Media Specialist - Indiana University Bloomington
Morgan Campbell has been a social media specialist for Indiana University Bloomington since fall 2018. Along with her team, she oversees the official IU Bloomington and Indiana University accounts as well as help consult with partners across campus. Morgan graduated from IUPUI in 2018 with a degree in journalism and public relations. She found her love for higher education while overseeing the IUPUI Office of Orientation's and IUPUI's accounts as an intern before graduating. Her favorite thing about social media is how it can bring people from all over together into a community to learn from each other, find new opportunities, and provide open conversation with those who you wouldn't usually talk to in person.
Should I attend the Higher Ed Digital Conference?
This conference is recommended for teams including:
What is included in my Conference registration fee?
Because of the constraints related to the current situation, the fee will cover up to 10 computer/audio connections for the live online event. Extra connections can be acquired at a nominal extra fee of $10 each. When the conference registration fee is paid, you will be contacted to inquire about this option.
It includes the following:
Up to 10 individual connections from the same institution to the live event scheduled over 5 hours on June 3, 2020 – the audio is done via voice over IP (computer audio)
A 1-year unlimited access to the recordings of the sessions on-demand through a link that we will provide to you.
All session materials (slides handouts in PDF)
If the conference cannot be held (due to unforeseen events) on its scheduled date, it will be made available on-demand starting June 4, 2020.
Want to attend the Higher Ed Digital Conference?
Jun 03, 2020
11AM - 4PM ET
Register by Jun 01, 2020
Registration fee: $750 $425

Only 1 team seats left

Included: up to 10 live connections + on-demand