What will make a big difference for higher ed analytics and measurement in 2019?
That's the question every higher ed marketer want to see answered!
There are so many possibilities… and still so many challenges when it's time to measure the impact of digital marketing initiatives in higher education.
So, I asked the 11 higher ed speakers of the 2019 Higher Ed Analytics Conference to play the prediction game with me and answer this big question while sharing their plans for 2019.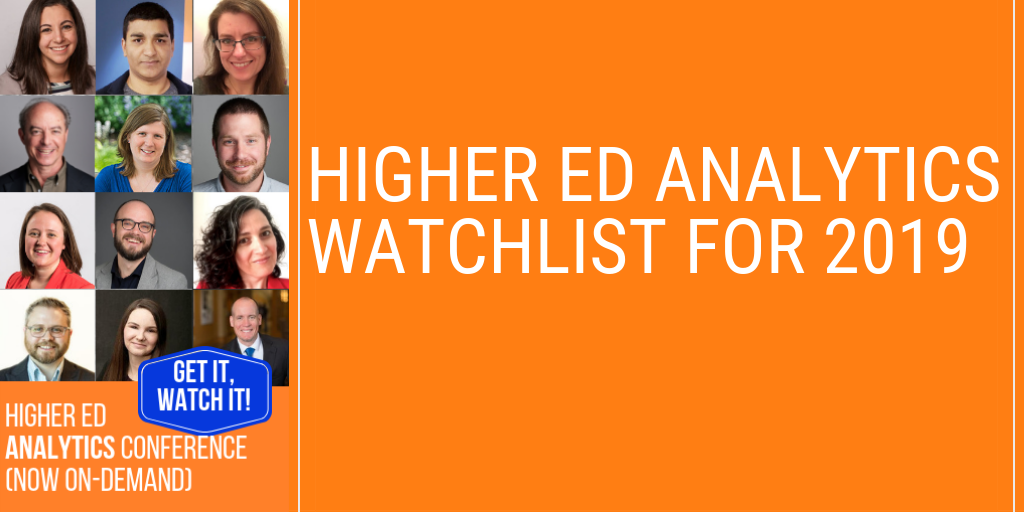 The dawn of measurement strategy for Karine Joly, Curriculum Director – Higher Ed Experts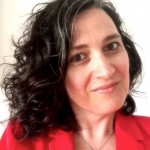 Most higher ed digital marketers and communicators have always had complex relationships with analytics and measurement. However, with the increasing pressure to show impact and help sustain the mission of higher education institutions, it's time for them to get more strategic with measurement processes.
In 2019, I think — and hope — that more digital marketing and communications leaders will embrace measurement not as a necessary evil you do at the end to please the bean counters, but as the strategic tool it is to inform decisions and focus efforts on what makes a difference.
Over the past 2 years, we have witnessed at Higher Ed Experts this growing thirst for measurement strategy in higher ed. This is why our Analytics Faculty team and I have worked very hard in 2018 to redesign our entire Higher Ed Analytics curriculum.
Four of the five new courses we're launching in early 2019 have been designed from the ground up to support web, content, marketing or social media professionals in the development of successful measurement processes aligned with the constraints of their work. Our 5th new course will help cross-functional teams define a sound higher ed measurement strategy including goals and plans in 4 weeks. After guiding more than 1,000 higher ed marketers and communicators to acquire critical digital skills, we are finally going to tackle the biggest roadblock on the higher ed digital marketing analytics road according to our HEDMAR research: strategy and process. So, 2019 will definitely be the year of analytics strategy at Higher Ed Experts.
Data Privacy for Aaron Baker, Associate Director of Content Strategy – Harvard University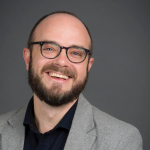 Privacy law is going to be a bigger focus in 2019 for much of higher education, and I don't mean just edits to your privacy policy. I think the challenge for higher ed analytics will be learning best practices to capture and analyze data while still respecting the privacy of users. It starts with an honest audit of your institution's digital presence — especially the .edu website — identifying every cookie and tracking pixel, and then figuring out how to give users consent and control over what information we gather and store (and for how long).
Data privacy for Courtnie Ridgway, Digital Media Strategist – Tarleton State University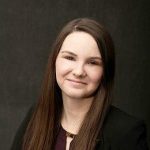 Privacy concerns are still trending upward following the Facebook incident and others like it. I think how we collect, store and use data is going to need to be more scrutinized and strategic; policies need to be created to protect data professionals and institutions from making the mistakes we've seen this year. With GDPR and similar policies, many businesses were proactive in amending their practices and policies. According to several surveys, Higher Ed didn't take it as seriously. Based on the nature and volume of the data we collect, it is crucial that we not wait for these laws to be put into place in the US before taking them seriously. Especially when international recruiting, Study Abroad and other programs are already placing our audience under protection by GDPR.
We are working to integrate our social media data with Data Studio. Doing so will allow us to present uniform reports to senior leadership. They will receive templates reports that cover web traffic, social media and email marketing. The best part is the reports are real time. With the link they can check them as often as they like and get updated information. We are also working to create policies to run all advertising through one office. As a centralized marketing team serving the whole university, this will allow us to better monitor the collection of data among other things.
Data-driven personalization for Avinash Tripathi, Executive Director of Analytics – Kaplan Higher & Professional Education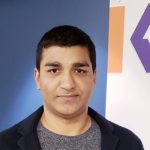 Research shows that online prospective adult students consider an average of about 3 universities. It is critically important to be part of this limited consideration set. One of our focus areas is in understanding what resources they use to decide what school to attend, measuring the effectiveness of the resources we provide and finding out which resources we should add to the tool kit. In 2019, it will be increasingly important to know how to leverage digital data to customize various aspects of the student experience through personalization.
Cross-device data with Google Signals for Sarah Kowalski, Web Content Strategy Manager – Montgomery College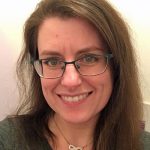 I'm excited to activate Google signals, especially for the cross-device reporting feature, which I hope will give us a more in-depth picture of how visitors — especially current and prospective students — are using our website on different devices. Of course, before turning on Google signals, we're working with IT to make sure our website privacy policy and cookie policy are up-to-date and in line with Google's requirements and industry best practices.
I'm also looking to do more and better A/B testing and optimization in 2019. We are in the midst of a large, phased website redesign project, so I'm taking advantage of new testing opportunities and using those results to improve our site and user experiences.
The rise of CRM Analytics for Kris Hardy, Director of Web and Digital Marketing – Messiah College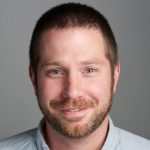 When it comes to tracking campaigns and digital recruitment initiatives, the Customer Relationship Management (CRM) system can offer some pretty incredible insight. Being able to track leads from marketing campaigns within the CRM can really improve reporting by allowing the marketing and web team to see metrics on lead quality and enrollment status.
Moving forward, I plan to focus my efforts on using the web analytics in my institution's CRM to create behavioral models that can be run to help identify prospective students who are most likely to enroll.
Downstream analytics for Joshua Dodson, Vice President of Marketing & Innovation – VisionPoint Marketing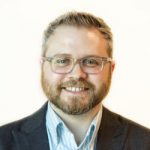 Downstream analytics — connecting marketing sources not just to inquiries but also to applications and enrollments — is going to play an increasingly important role in 2019. Some schools have started implementing that type of analysis, but many more still need to focus on this area. This bigger approach to data is going to make the largest difference in how a school makes smart decisions about where to focus their enrollment marketing efforts. It is good to track leads and inquiries, of course, but it is possible to make much more strategic decisions if you can see the full downstream impact of your marketing efforts and determine what will make the biggest impact on your enrollment goals at different points in your marketing funnel.
Ecommerce tracking for Alan Etkin, Senior Analyst – British Columbia Institute of Technology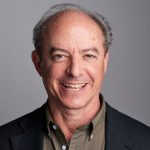 I'm going to focus on what we're doing at BCIT as a way of showing the opportunities of higher ed analytics. We recently implemented enhanced ecommerce tracking to get accurate data on the sale of the individual courses we offer to part-time students. In 2019, we'll be exploring the ways of using this new stream of revenue data alongside the goal value data we have from our monetized lead generation goals.
Our objective is to get a clearer picture of the value bcit.ca is creating for our school. For example, our goal value data helped us understand the importance of internal site search, which in turn helped us prioritize investment it. Now with ecommerce tracking in place, we're able to see revenue per search term, helping us understand which words from internal searches are generating the most revenue. Knowing this, we can optimize both search results and content on the associated landing pages to increase tuition revenue.
It's this rich combination of tracking revenue and goal value that's going to make a big difference for our operations in 2019.
More powerful social media and search analytics tools for Jessica Stutt, Integrated Marketing Manager – University of New Brunswick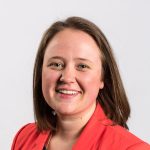 I think that there are a few tools that have either recently made major updates or are about to do so. I'm presenting on Google Search Console (GSC) in this conference, because I really think higher ed is still underutilizing this super important tool, especially since its latest updates. Sometimes platforms go through significant improvements but we're all too busy to notice or pay enough attention.
The other big one is that Facebook has announced it's beta testing integration of Instagram Insights into its reporting platform. For anyone trying to report on Instagram, you'll know how awesome that will be! Since these tools are becoming more robust and more user friendly, I'll be focusing some attention and integrating them more into my day-to-day in 2019!
The end of vanity for social media for Jackie Vetrano, Online Marketing and Social Media Manager – The University of North Carolina at Chapel Hill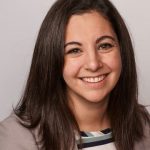 Data becomes a bigger and bigger part of the conversation each year in higher education, and I think we are – as a whole – getting better at figuring out what to measure as well as why we're doing it. We're moving away from tracking the number of likes we got on a social media post or the number of followers for each account and thinking about more important numbers that tie directly back to goals. Think click-through rates or completed actions. With my role at UNC, I am responsible for a lot of reporting, I am looking to truly refine the reporting process to make it the most beneficial for my team in 2019.
Tracking social media impact for Robert Bochnak, Social Media Strategist – Harvard Business School Office of Alumni Relations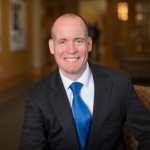 In 2019, I believe higher education institutions will take an even closer look at how they track impact on social media channels generally and Instagram more specifically due to its increased popularity. This will provide some challenges, though, since proving the ROI of social media is difficult and something I grapple with every day. How do we know, for example, what role social media plays in alumni giving or in prospects deciding to attend a particular college or university? More to the point, is this something we can even really know? Over the year ahead, I hope to take a closer look at this issue and see if I can draw any causal relationship between my work and alumni engagement (i.e., donations, event attendance, etc.)
Google Data Studio domination for Mandee Englert, Digital Strategist – Penn State University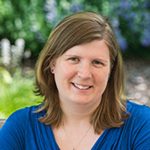 Data visualization tools are making it easier than ever to tell a story with metrics and reports. In 2019, we are going to see a lot of higher education professionals turning towards Google Data Studio for more of their reporting and data storytelling needs.
With its easy-to-use interface and now available data-blending options, I could really see this begin to take off in the new year for higher education professionals. I know in my role, I'm beginning to use these dashboarding features to provide leadership with data without making them log in to the Google Analytics interface or look at a hideous designed report generated from analytics. As we continue to connect our data together these types of visualization tools are becoming more important to our everyday work and help us prove value in our marketing efforts.
A conference focusing on higher ed analytics?
The 2019 Higher Ed Analytics Conference (now available on-demand!) is a must-see for higher ed marketing professionals and teams looking for inspiration, ideas and best practices to step up their analytics and measurement game in 2019.
Read below what your higher ed colleagues who attended the Higher Ed Analytics Conference said about their experience.
Tags:
HEA19
,
Higher Ed News
,
Karine Joly