Focused more on action than memorization, this course will guide your team of 2 to 5 people through the creation of your digital marketing measurement strategy using the Higher Ed Digital Marketing Analytics Roadmap (HEDMAR) Framework.
Why should my team and I take this course on Digital Marketing Measurement Strategy?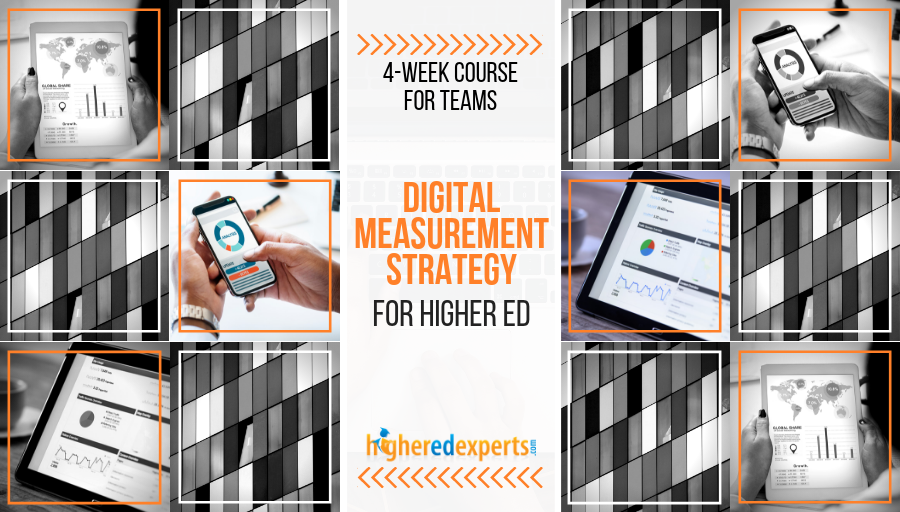 Not sure how to measure the work of your digital marketing/communications team due to the lack of clear measureable objectives?
Has your higher ed team never taken the time to define the necessary strategic foundation to measure (and do!) only what matters?
Do you need to rally cross-functional higher ed marketers around audience-focused goals for the digital marketing and communications efforts of your unit, college or university?
Do you need to refocus, re-energize and optimize the performance of your digital team?
If you don't have a clear digital measurement strategy with specific audience-focused objectives aligned with your institutional goals, this course – with an innovative hybrid format – was designed to help YOU and YOUR team build the srtategic foundation you need.
This course for teams (2 to 5 people) on Higher Ed Marketing Measurement Strategy is a new addition to Higher Ed Experts' Analytics Curriculum. Its design was informed by student feedback from our Analytics courses, the Higher Ed Digital Marketing Analytics Roadmap (HEDMAR) study findings, changing analytics practices, learning and cognitive research, but also shrinking attention spans and increasing demands on your time.
Apr 26, 2021

-

May 23, 2021

Register by Apr 09, 2021
Tuition & fees: $2500

$

1200

Only 5 team seats left
What will my team and I learn about Digital Measurement Strategy for Higher Ed?
During this 4-week online course, you will learn to research, plan and create a measurement strategy – specifically designed for higher education – to assess the performance of your digital marketing or communications:
Identify marketing objectives aligned with strategic goals
Research your target audience(s) and develop audience profiles centered on their needs and digital behaviors
Define audience-focused micro and macro objectives for your marketing or communication initiatives
Design a strategic measurement action plan including a data source audit, a metric dashboard outline and an implementation timeline
How will my team and I learn?
You'll learn by: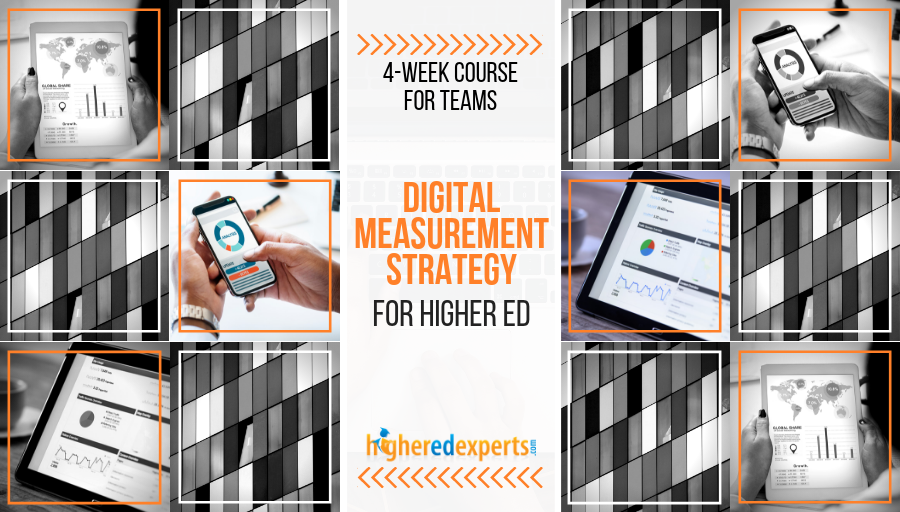 doing what's needed to lay the foundation of your measurement strategic plan for the digital marketing/communication work of your team.
investing 5 to 10 hours of your time per week on crafting the building blocks of your measurement strategy in weekly hands-on case study practices and team assignments, brainstorming with your colleagues and the other higher ed teams solutions to any measurement roadblocks and studying "just-enough" course content designed to help you complete your weekly assignments.
studying when it's convenient for you as long as you meet the weekly deadlines for the case study practice, class brainstorming discussion and practical team assignment.
exchanging with your team members in a weekly meetings hosted by your team lead and online with higher ed professionals working at other schools in our sessions limited to 5 or 10 higher ed teams.
getting detailed, prompt and confidential feedback on all your team weekly assignments from your independent instructor, Karine Joly.
participating in a 1-hour "Ask Me Anything" live session at the end of the course with members of Higher Ed Experts' Analytics Faculty.
Who will be my professor?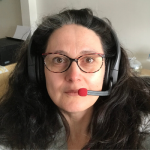 Karine Joly, Digital Marketing Educator and Expert
Karine oversees the development of the professional development curriculum at Higher Ed Experts and has conducted several research projects on the use of digital marketing analytics in higher education since 2011. She developed the Higher Ed Digital Marketing Analytics Roadmap (HEDMAR) Framework in 2016.
Karine taught the capstone graduate course of the MBA in Social Media Marketing at Southern New Hampshire University: Social Media Marketing Campaigns, a course she designed and authored for this SNHU online program. At Higher Ed Experts, she has taught social media marketing to more than 150 higher ed professionals.
Karine has shared her insights about higher ed digital marketing and social media trends since February 2005. She also authors the Internet Technologies column for University Business. She has presented on social media marketing, web analytics and online courses at leading higher ed conferences (CASE, American Marketing Association, EduComm, eduWeb, CUPRAP, HighEdWeb, etc.).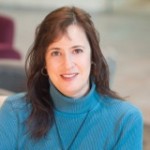 Tatjana Salcedo, Web Strategist - University of Vermont
Tatjana has been working in higher education for her entire 30-year professional career. She started in the field of instructional technology at Harvard University working with faculty on a variety of multimedia based educational initiatives. She was an early adopter of web-based technologies and brought her expertice in delivering educational content via the web to Lewis & Clark College and Williams College. For the past 20 years, she been part of a small team managing the University of Vermont's web presence including the web infrastructure and centrally managed web content.
Tatjana is responsible for setting up and maintaining UVM's central web traffic data collection in 2007 and has been collecting and using that data ever since to help inform web content strategy both centrally and among the university's many individual units. She works with campus leaders to configure analytics goals on an institutional and departmental level and produces reports complete with content development and marketing recommendations that align with strategic objectives and initiatives.
Tatjana particularly enjoys coming up with creative solutions using analytics to answering enrollment management questions. She is an alumna of Web Analytics for Higher Ed (2011), as well as additional HEE courses on Advanced Analytics and Predictive Analytics.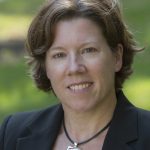 Holly Sherburne, Manager of Technology and Marketing – Bowdoin College
Holly originally joined Bowdoin in 2004 as the first college webmaster. She left in 2006 to start her own business, returning again in 2010 to formalize and grow the social media program. Mostly recently, Holly served as the director of digital and social media, leading a team to facilitate the integration and adoption of digital media and technology to achieve a more connected Bowdoin community. In March 2018, she accepted a new position as Manager of Technology and Marketing in Bowdoin's Admissions and Student Aid Office. Goal-setting, strategy, and analytics are a daily part of her job as is training and education — at the end of the day, it's about the people, not the technology!
Holly finds satisfaction helping people look at information in new ways, asking questions, and finding unexpected insights to drive change. She received her master's degree in Environmental Health Science from Oregon State University and is an alumna of Higher Ed Experts Social Media Measurement and Web Analytics courses.
She has earned her Google Analytics Qualification and is a Digital Analytics Association Certified Web Analyst (CWA).
Should I take this course on Digital Measurement Strategy for Higher Ed Team Course?
This course is recommended for:
How will this course pay off for my institution?
Your institution should invest in this course for these 6 reasons:

The tuition covers registration for up to 5 team members. This course is affordable by design to tap into the power of collaborative experiential learning for optimal results.
No travel expenses or down time while your team (2 to 5 people) work on the creation of your measurement strategy while learning: 4 weeks give everybody the time to absorb all the concepts, discuss with your colleagues on campus and online with the other higher ed teams, get feedback and develop your digital measurement strategic plan. You can't just do all of this at a conference, a 1-day workshop or even a 3-day staff retreat.
This course designed for teams (2 to 5 people) focuses on higher education: everything will apply to your situation.
Your classmates, the members of the other enrolled higher ed teams, will all work at universities, colleges or schools: you'll find out how other institutions tackle digital marketing measurement strategy challenges and join a learning community of higher ed professionals like you.
You will research and create your higher ed digital measurement strategy: you'll create the different building blocks of your plan by following the strategic foundation of the HEDMAR Framework developed for higher ed digital professionals.
Your team course registration covers everything you need including a 1-year access to the course materials and any updates made during this time for all the members of your team (2 to 5 people).
What is included in my team course registration fee?
Course materials: screencasts, readings, quizzes, weekly online case study practices, brainstorming discussions & team assignments.
Unlimited questions via the "Ask the Prof" discussion board during the 4-week session.
1-year access to the regularly updated online course materials.
How can I know if this course is a good fit for my team?
Take the first step on your learning journey by requesting access to our 7-minute HEDMAR test.
Once we can assess the current maturity level of your analytics practice, we will tell you if this is the right course for you and your team or if you should consider another one (we offered 4 other Higher Ed Analytics courses, designed for individuals).
Don't miss the next session!
Apr 26, 2021 - May 23, 2021
Register by Apr 09, 2021
Tuition & fees: $2500 $1200

Only 5 team seats left