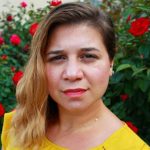 Salma Nawlo, Assistant Director of Communications at Florida Southern College, is one of the 12 presenters of the 2019 Higher Ed Content Conference.
In this 4-question interview, Salma shares with us thoughts on content creation process and measurement, interesting higher ed content and a favorite tool.
1) What does your content creation process look like?
Florida Southern College's Enrollment Marketing team of four is mainly responsible for prospective student outreach. The material produced comes in the form of web, print, social, and email. Collecting content to feed these platforms requires reaching out to the various college community members, which would include professors, staff members, current students, and even alumni. The information collected from these members typically consists of the "latest happenings" on campus, which can be about engaged learning experiences, recognition and awards, internships, study abroad experiences — or anything else, college-related that can be shared with high school counselors, prospective students, and even their parents.
My job as the assistant director of communications is to collect this content by way of creative methods. Over time, I have developed programs and partnerships with multiple areas on campus that would allow content to be fed through consistently. For example, our partnership with the Student Travel Office brings in student blogs from each of the study abroad trips we host. These blogs serve as testimonials and engaging stories that we can repurpose for the various platforms. I also have an agreement with certain professors who are happy to blog once a month about their field. In these blogs, they talk about their one-on-one relationships, their brilliant students, or just their expertise in general.
2) How is the performance of your content measured at your school?
The stories we create from the content we collect are shared on the web and on social media. We get many interactions and engagement rates on a social post that allows us to determine the success of the story. We also gauge success when we receive feedback from parents and prospective student visitors. The website analytics page views also gives us an idea how well each story/news piece/blog is doing by conversion rates, etc. The metrics differ and we are still working to perfect this type of evaluation.
3) Share 3 pieces of higher ed content that made you envious or proud
My team and I have been doing a lot of environmental scanning to see how we can revamp our news page. I've been looking at other schools that have killer design and content:
1) Tufts University, TuftsNow
Clean design, with a straightforward navigation. It would take a bigger team than our four members to keep this kind of story-feed up, but it is definitely inspiring.
2) University of Chicago
A very mobile friendly and "current" design with extremely provocative content. It is extremely informative while shaping the image of the institution at the same time.
3) Fordham University
When taking the next step from how our own content is displayed on our current news page, I can see us taking this format. Simple, user-friendly while still traditional.
4) What's your favorite new tool for your work with content?
I am really into "hacks" or looking like a pro without having to have the knowledge of the pro. Video has been in for quite some time, but my video editing skills are only intermediate. Wondershare Filmora has solved that issue for me. This video editor makes it easy to produce little video ads in no time!
A conference focusing on higher ed content?
The Higher Ed Content Conference is a must-attend event for higher ed content professionals and teams looking for new ideas and best practices.
Read below what a few of your higher ed colleagues who attended the past editions of the Higher Ed Content Conference say about the experience.
Tags:
HECO19
,
Higher Ed Marketing
,
Higher Ed News