Tools are nothing without a sound strategy, but they sure can help make things happen in higher ed social media.
When you need to do so much with so little time, you should use all the help you can find.
That's why I asked the 12 higher ed social media professionals speaking at the 2019-2020 Higher Ed Social Media Conference (HESM19) to tell us about a favorite tool they use in their work and explain why they like it so much.
These 12 favorite social media tools are listed below in alphabetical order.
AI-Media for Emily Phillips (Wiliam & Mary)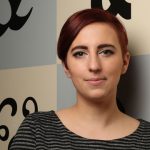 My conference session deals with some of the shifts – both big and small – in strategy that William & Mary made in the summer of 2019 to make our social media efforts more accessible. Learning that all of our livestreams needed to be captioned live definitely qualified as one of the bigger changes we had to figure out! There are a few live captioning tools out there that use automatic speech recognition software to generate the captions, which typically couldn't even get our name correct. Having your name misspelled on your own livestream isn't a very good look, will undoubtedly earn you a few comments from your alumni and ultimately doesn't help those who depend on captions. Despite what their name might lead you to believe, AI-Media offers live captions created by a human being. You can send them a vocabulary list ahead of time to ensure that all speaker and university names are correct as well as any community-specific slang your institution might have. Live captioning seemed to be a daunting task at first, but AI-Media has made it much easier for us.
Airtable for Erika Boltz (UF Health)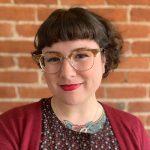 Since starting my new role at UF Health I have got full force into using Airtable. I love it. One of my favorite things about it is that I can tag every post by service line (hospital speak, I know), or department. Then, if someone comes to us and asks how many posts we did about them last semester we can easily pull that information by sorting by the tags. We also have parameters set up for character counts and all kinds of good stuff in there. Also, Airtable has a free version for all of you out there working on a shoestring.
Buffer for Sonja Likness (Duke University)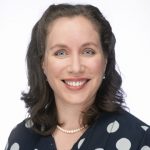 Buffer has been around for a while, but we started using it this year to schedule Twitter posts because it includes functionality to put in image ALT tags.
ALT tags are more important than ever to us now because of accessibility requirements at our university. Buffer helps us keep our workflow going by allowing us to schedule tweets with ALT tags.
Facebook Analytics for Jessica Stutt (University of New Brunswick)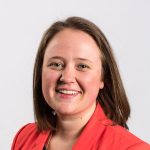 I am all about the measurement tools so my answer is Facebook Analytics. While it is not necessarily brand new, I think a lot of people still aren't using it. Many of us contribute to and/or manage multiple Facebook pages and this is an amazing tool for bringing those pages all together. It's a one-stop shop for your Facebook measurement needs and includes important Business Manager tools such as your ad accounts and pixel. (It's also going to be covered in my presentation!)
Facebook's Creative Hub for Corynn Myers (UMich)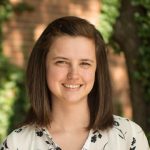 Facebook's Creative Hub and Screen Recording (iPhone). Neither of these are new tools, by any means, but they're something we've come to embrace in the last year. Creative hub is widely used by teams to create ads but my office uses them to present ideas and report to leadership. While I can speak to strategies and tactics, visuals are a much easier way of communication, which is where Creative Hub and Screen Recording comes in. We often mock-up creative in Creative Hub, take screenshots or send previews to FB/IG, record experiences in-app and then add the content into Google slides to show what the experience will look like. It really helps "sell" campaigns, strategies, creative and budgets.
Landscape for Jamila Walker (Old Dominion University)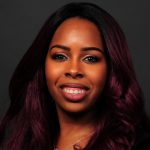 As a social media army of one, I always try to find time saving tools. My favorite tool is Landscape by Sprout Social. It resizes images for all of the social media platforms. You no longer have to remember the dimensions of images; Landscape does the work for you. I like it because I do not have to guess the size of images and I can do a bulk size for all of the platforms at one time. Plus, Landscape is FREE.
Later for Jon McBride (BYU)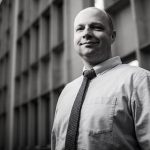 The weekly newsletters from Later.com are incredible. With such a substantial portion of prospective students, students and young alumni on Instagram, we've got to be leveraging that platform in the best ways possible. Later provides practical, valuable insight into all different facets of Instagram strategy and execution. Definitely get on their email list, if you're using Instagram at all. Later also offers tools for scheduling posts and other Instagram in-platform work. Even though I don't use their tools anymore, I so appreciate the value they add to everyone for free through the best practices found in the newsletter. They also recently hosted an all-online Instagram conference called LaterCon that's worth checking out.
Pixaloop & WhatsApp Group Chats for Samantha Paterson (University of Calgary)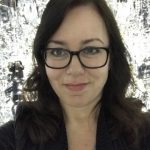 My favourite "new" tool for social media work is not a new tool by any means, but it has worked really well for us with various project teams over the last year — WhatsApp group chat. It's the easiest way to coordinate and share content between social media practitioners at live events — people who don't normally work together on a project team.
I also downloaded Pixaloop recently to explore animating images for Instagram and look forward to experimenting with it soon. As a Canadian, I'm sure the first thing I'll undertake is something where I animate snowfall.
Repurpose for Jenna Spinelle (Penn State)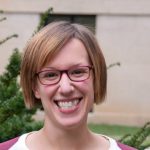 Repurpose.io is a great tool for sharing audio and video across platforms. I use it primarily for sharing podcast episodes on YouTube, but you can use it to post Instagram or Facebook live sessions on YouTube and create audiograms that are perfect to share on Instagram or Instagram Stories. All you have to do is set up a workflow once and then upload your content as needed; it will automatically publish from there. This eliminates time spent downloading files from one platform and manually uploading them to another.
ReviewTrackers for Molly Mattison (Adtalem Global Education)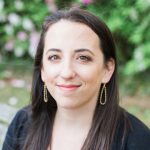 In line with my talk on online reputation management, a new tool we have been using is ReviewTrackers. It's important to respond quickly to reviews, and it can be a big challenge to regularly monitor and respond on multiple sites, and keep the most relevant stakeholders informed – especially if you have multiple campuses. ReviewTrackers automates a lot of this process – sending notifications to the right people, identifying trends in your reviews and automating some of the response process.
Sprinklr for Emma Guillen (Boston University)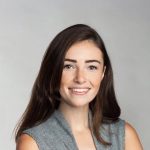 My team at BU has a subscription to Sprinklr, a customer experience platform.
I've found their social listening feature to be useful when identifying common themes in degree programs, and just being aware of general community conversations that mention or reference our college.
TrackMaven for Nitasha Maindiratta (NYU)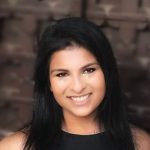 TrackMaven is my new favorite tool for social media work. I have sparingly used third-party measurement platforms as they do not provide me with many of the metrics I believe show intent and active engagement with the brand, such as link clicks and Instagram saves.
TrackMaven provides many of the metrics I used to calculate (for hours) by hand, making reporting much more effective. As a bonus, TrackMaven sources competitors' first-party data to easily compare performance and content, and connects to Google Analytics to help solve social media managers' very difficult task of linking their work to ROI.
A conference focusing 100% on higher ed social media?
The 2019-2020 Higher Ed Social Media Conference (now available on-demand!) is a must-attend event for higher ed social media professionals and teams looking for inspiration, ideas and best practices.
Read below what your higher ed colleagues who attended the past editions of the Higher Ed Social Media Conference said about their experience.
Tags:
HESM19
,
Higher Ed News