What's coming for social media in higher education? If you're in charge of social media for your school or your unit, you know how much things can change in your field of work.
So, it's always a good idea to try to keep an eye on the next big or small trends.
That's why I asked the 12 higher ed social media professionals of the 2019-2020 Higher Ed Social Media Conference (HESM19) to play the prediction game and tell us where they think higher ed social media is heading in 2020.
Social media communities for Molly Mattison (Adtalem Global Education)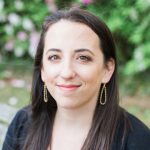 We saw social media channels move further away from acting as publishers in 2019, and a corresponding shift in where our users engaged the most: from the Instagram news feed to stories, and from Facebook company pages to groups.
Users want to hear more from each other and less from us – they are craving interactivity, two-way conversations and connections with their peers. The importance of our relationships with influencers, as well as our work to help cultivate new influencers, will continue to grow in 2020.
This is nothing new, but a continued shift for schools – our most important role is now as facilitator, rather than broadcaster. Success in 2020 will hinge on our ability to foster community online, create connections and add value to conversations relative to our schools and programs.
Impactful Storytelling for Emma Guillen (Boston University)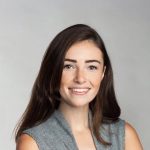 To rise above the competition in higher ed social, it'll become necessary to create content that could almost replace visiting campus in person. With so many colleges and universities to choose from, students will gravitate toward the schools that go above and beyond to articulate their unique opportunities (in and outside the classroom) with powerful storytelling.
I believe we'll continue to see a huge demand for video: bite-sized, long-form, live-stream, and everything in between. With IGTV, universities can reach students where they are, and the sky's the limit for what can be produced. Faculty interviews, virtual tours, and documentaries are some of the video projects I'm currently working on.
More accessible social media for Erika Boltz (UF Health)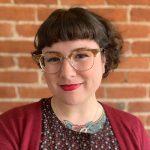 We're finally heading in the right direction for social media accessibility, so that makes me feel great about the work I've been doing for the last two years. I think that social media and tech, in general, are going to continue to shift that way, especially as Gen Z comes into the workforce and they see this as a serious issue that needs to be addressed.
I also think social media is going to continue to evolve into more movement, like TikTok, but that presents accessibility issues, so it's finding a balance between those two things. If you haven't seen user LifeLaughterASL (a college student!) on TikTok, go follow her now!
Increase in paid social for Jessica Stutt (UNB)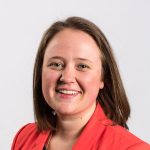 I think the biggest challenge for anyone overseeing social media efforts is how quickly the landscape evolves. Privacy considerations are ever-changing and platforms are responding slowly but surely.
We have a new generation coming into our institutions who have unique perspectives and preferences. Specifically, I think we are going to have to continue to focus paid social dollars in strategic areas to drive results we were used to getting organically. And I think that we need to continue to make our platforms relevant to our target audiences, so that they want to opt-in to see all of our amazing content!
Focus on Influencers for Jenna Spinelle (Penn State)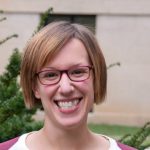 I think higher ed will continue to embrace influencers in 2020. Schools that have been hesitant in the past will figure out a way to take the plunge and leverage the power of nano and micro influencers for recruitment, fundraising, and other applications.
I also think that the distance between online and offline will continue to shrink. For example, we'll start to see more YouTubers added to speaker series lineups and more colleges hosting live podcast recordings. One data point on this — a YouTuber coming to my town this fall sold out a 600-seat theater in an hour.
YouTube student vloggers for Nitasha Maindiratta (NYU)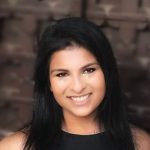 I think higher ed will start to hand content production over to students, specifically vlogs on YouTube. Gen Z consistently cites YouTube as their go-to social media platform and students want to learn what it is like to attend an institution directly from their future peers. Many students have already taken to YouTube and are generating thousands of views around their college experiences.
Higher ed will start to take note and recruit students to film their day-to-day for the university's YouTube account, sharing content prospective students want, where they are.
TikTok and YouTube for Sonja Likness (Duke University)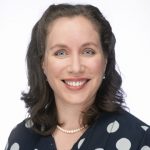 There are always new platforms to try! In particular I'm trying to push my @DukeStudents editors into trying out TikTok.
As far as older platforms changing in higher ed, I hope we'll see more higher ed institutions (and brands, too!) using YouTube like an influencer would, with a subscriber-model focus, not just a bucket to put all of our embeddable videos in.
YouTube, VSCO & TikTok for Emily Phillips (William & Mary)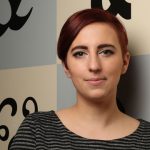 Whenever I'm asked the "what's next" question it inevitably conjures up in my mind the 1994 clip of Katie Couric & Bryant Gumbel trying to figure out the @ symbol and asking, "what is the internet, anyway?"
At the risk of earning the amused derision of future readers, I'll say that I see a lot of potential for "creator" spaces like YouTube, podcasts and even Twitch, which lend themselves well to Higher Education content.
I'm also keeping an eye on VSCO and TikTok, which are obviously popular with a huge chunk of our audience, but I'm not yet sure enough that our current and future students are interested in seeing or engaging with our content in those spaces to warrant diverting our resources in either of those directions.
Social media video For Samantha Paterson (University of Calgary)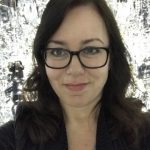 I hope the higher education community is finally ready to leave the world of vanity metrics behind. What's the point of collecting metrics if they are just going to exist in a report without informing what we do next? (I always think of the warehouse at the end of Raiders of the Lost Ark.) What is social media delivering for our brand, campaigns, promotions and communities? What is the real cost of not actioning the knowledge we obtain from social listening? Data is for learning and improvement. I know social media managers know this, but let's continue to evangelize social-first content strategy. Social is not a dumping place for last-minute tactics. Okay, end rant! /rant
2020 is (I hope!) the year that creating video for specific social platforms (including Stories) with input from the social team becomes a higher ed standard. I also agree with others that it's time to seriously think about the business case for Tik Tok (if we aren't already).
Authentic experiences for Corynn Myers (University of Michigan)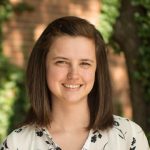 Content is — and will always be — king but I believe there will be a larger shift toward authentic experiences (buzz word of the year). This means talking heads in interview-style videos should be exchanged for student-led content. I also believe student-led content will be especially important for underrepresented populations across campuses. Students from all walks of life need & want to see people that look like them experiencing similar situations, overcoming similar problems and becoming heroes in their own stories. Also, in my office, we've beefed up paid Instagram ads but have not abandoned Facebook, since it still is the #1 driver of leads for recruitment campaigns.
Social media student influencers for Jon McBride (BYU)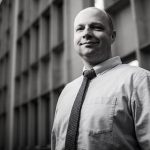 I believe audiences will continue to crave authenticity and hopefully higher ed accounts can find new and better ways to add value in that respect. More ways of finding user-generated content, more account takeovers, more transparency in addressing tough topics, more utilization of students as micro influencers and brand ambassadors and hopefully fewer requests from people to post their flyers on our accounts. 🙂
I truly believe that higher ed is positioned so much better than brands in other industries for authentic brand ambassador relations and influencer marketing via built-in systems of brand affinity we have with our students, faculty and alumni. We've got to continually look for ways to leverage that.
Tiktok, Stories & YouTube for Jamila Walker (Old Dominion University)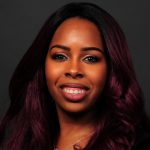 I think there are some great things headed in higher ed social media. There will be a huge emphasis on campus-based TikTok accounts. Although Gen Z are the primary audience for the platform, this group will eventually be college bound. TikTok is a great tool for student recruitment and I think as the app continues to rise, more universities will be on it reaching a new group of target audiences.
Instagram Stories is going to surpass feeds as the primary way people share things. Universities will need to reorganize their strategies away from the familiar news feed formats and focus on capturing attention in Stories.
With longer videos being praised on YouTube, Vlogging falls right into that category. User-generated content is critical in establishing a trust and relationship with the university and the audience. Vlogging is the perfect way for the audience to get a true sense of what it is like to be a student at the school and will become attached to the person over time and tune in regularly to see what's new on campus.
A conference focusing 100% on higher ed social media?
The 2019-2020 Higher Ed Social Media Conference (now available on-demand!) is a must-attend event for higher ed social media professionals and teams looking for inspiration, ideas and best practices.
Read below what your higher ed colleagues who attended the past editions of the Higher Ed Social Media Conference said about their experience.
Tags:
HESM19
,
Higher Ed News