How to optimize your crisis communications now
Last week at the live Friday Free Higher Ed Experts' Talk & Learn, Nicole Carlone Losi (Kent State University) shared a case study on crisis communications on the fly and answered questions from the audience.
Resources & templates
Optimizing crisis communications on the fly:
Kent State University COVID-19 Information Website with FAQs
Social Media Canned Responses Template (Google Doc)
Weekly Talk & Learn on Fridays: free and to-the-point, but you need to register
If you want a weekly check-in with members of the higher ed digital communication, marketing, web and social media community, we've decided to host free "Talk & Learn" online meetings every Friday until further notice.
When you register, you can tell us what you'd like to see covered.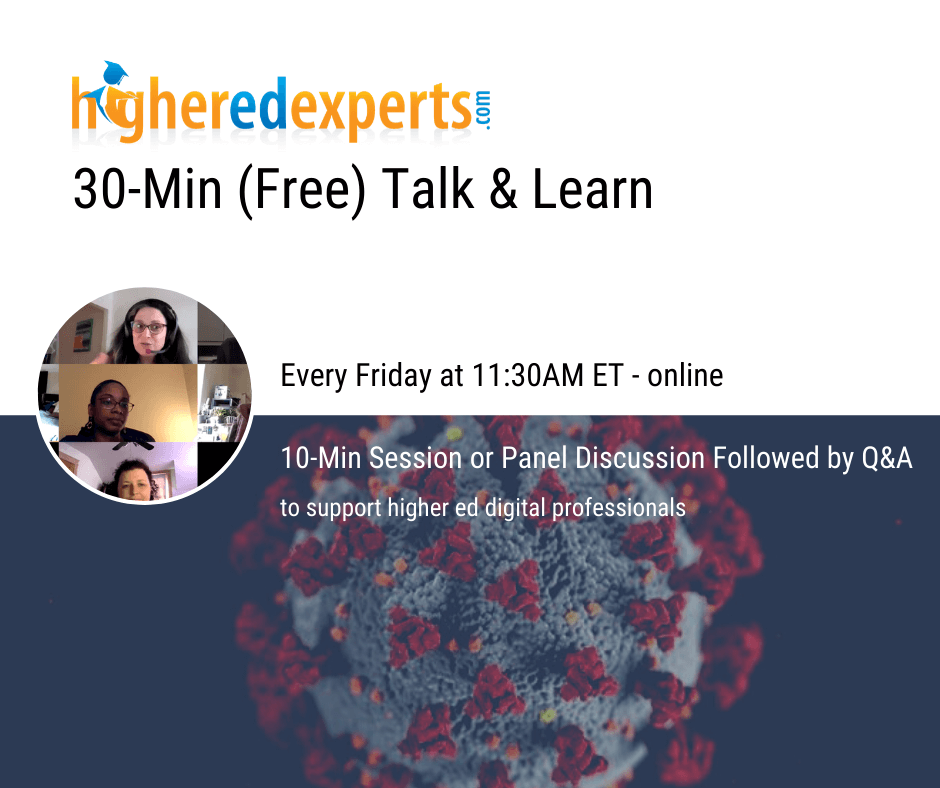 I will use Higher Ed Experts' Zoom "computer audio" (no phone line!) meeting room for these weekly free 30-min Talk & Learn.
So, you need to register ASAP to reserve your free virtual seat.
Tags:
COVID-19 Communications
,
HEETalkLearn
,
Higher Ed News
,
Karine Joly