Must-Have Masks on Most Campuses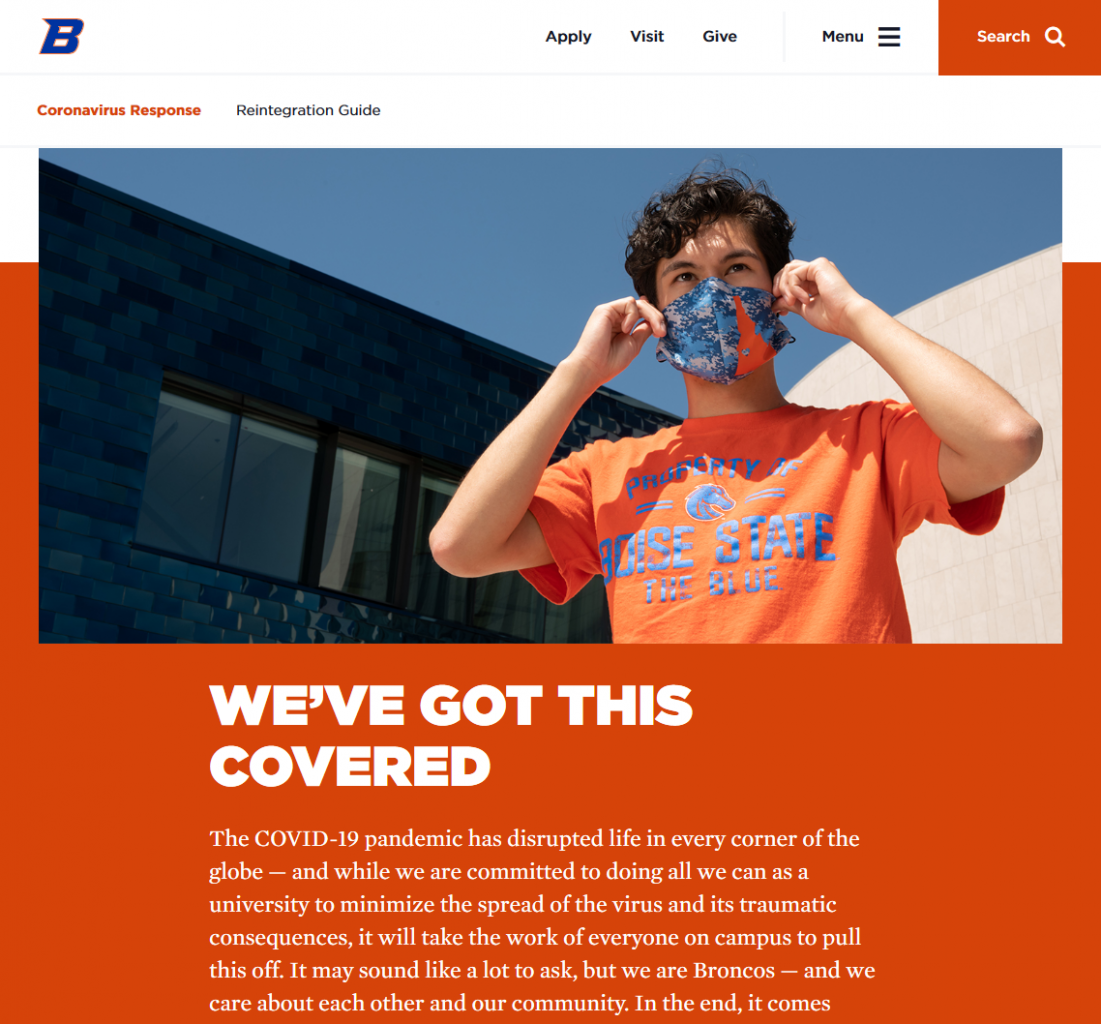 The back-to-campus plan might still be a work in progress (sometimes with a moving target) for some institutions of higher education, but, there's no doubt that face-covering masks will be the new must-have Fall 2020 accessory on college campuses around the world.
An incredibly large majority of the respondents in my July 22 "minute-poll" (3-question weekly surveys of my Wednesday email newsletter readers focusing on timely topics) reported that students will have to wear masks on campus at their school.
Forgive me for not sharing the exact number or the breakdown between the different types of communications campaigns institutions will use to encourage compliance among students, but I've decided to share this data only with survey participants to increase participation in these weekly polls — and data quality as a consequence. You got to give a little of your time to get the intel! 🙂
So, if you're interested in getting weekly fresh data updates on the state of the higher ed digital marketing, communication, web and social media community, subscribe to the newsletter and answer the questions!
With a 19% survey response rate, this result is representative of the close to 550 readers (all working for universities or colleges) who opened my email newsletter last week.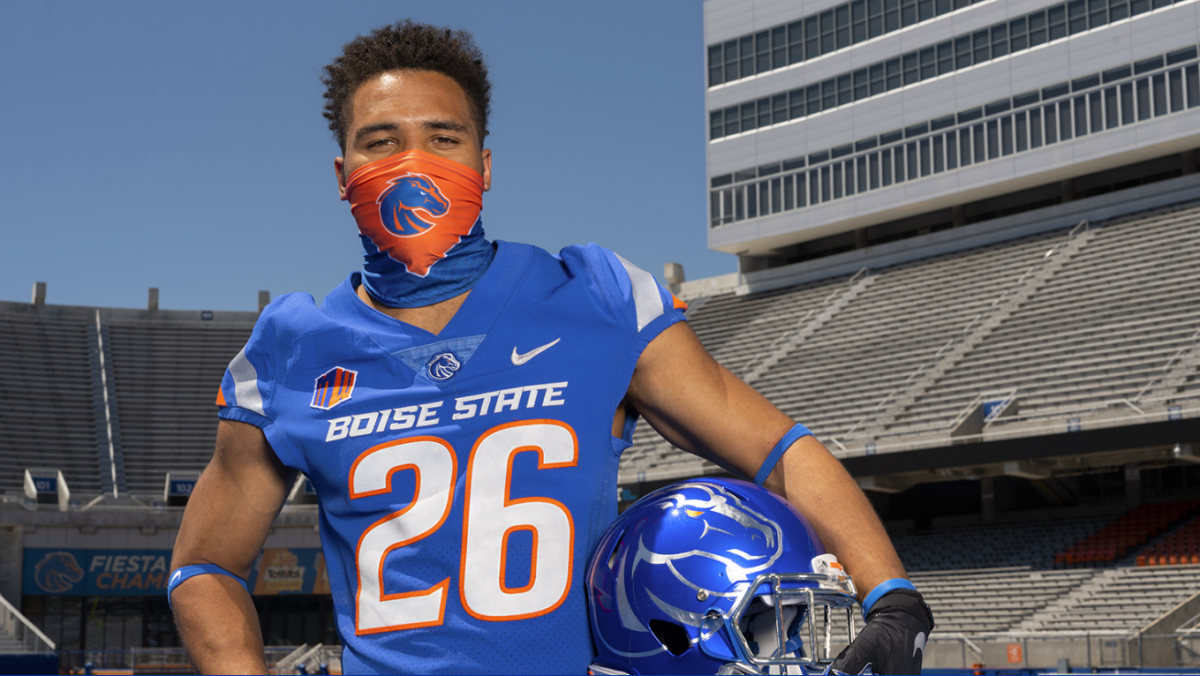 Increasing compliance with social media campaigns in higher ed
Since compliance in these new mask-wearing policies is paramount to decrease the risks on campus, higher ed communicators and social media professionals have worked very hard to encourage students to do the right thing and wear a mask (wash their hands and keep their distance as well). This is particularly tricky as some college students and young adults in general can be a challenging public for public safety and health campaigns. Blame the prefrontal cortex, the HQ of decision-making in our brains, that isn't fully developed at this age!
When social pressure is high and the parental police isn't around anymore, transgression can be irresistible. With underage drinking, drug use or driving under the influence, the practice is dangerous but can only cause harm to a small number. However, the transgression cost from a single individual could potentially result in dozens if not hundreds of new COVID-19 cases on a college campus with thousands of students.
15 higher ed social media examples of "mask-wearing" campaigns
That's why many higher ed teams have been working on their "Mask" campaigns for the past few weeks trying to use all the tools in their communication toolbox to explain, educate and convince (eventually coerce?) as many students as possible. The goal? The respect of physical distancing and mask wearing on campus to protect themselves and others around them.
Given the importance of the message, repetition and creativity will be key to lead to optimal compliance.
So, I'm sharing 15 examples from different colleges and universities in the US and Canada suggested by the readers of my weekly higher ed marketing newsletter as well as some I found on social media.
How to Protect Yourself according to your Zodiac Sign – Johns Hopkins Public Health (Baltimore, MD)
#CultureofCaring – Louisiana Tech University (Ruston, LA)
#ArmorUpKnights – University of Central Florida (Orlando, FL)
Where's your mask? Texas Tech University (Lubbock, TX)
#MaskUpCats AR Filter – University of Kentucky (Lexington, KY)
"Stop the spread, Wear a Mask" – University of Florida (Gainsville, FL)
"I wear face covering because…" – UNC Chapel Hill (Chapel Hill, NC)
#SpartanTogether and "Shield our Spartans" – UNC Greensboro (Greensboro, NC)
#MaskUpMontana – Montana Tech (Butte, MT)
#MaskOn – Adams State University (Alamosa, CO)
#MaskOnChallenge – Saint Anselm College (Manchester, NH)
#MaskUpMidwestern – Midwestern University (Downers Grove, IL & Glendale, AZ)
"We've Got This Covered" – Boise State University (Boise, ID)
#MaskUpMN – University of Minnesota (Minneapolis, MN)
Fanshawwe College (London, ON – Canada)
If you've seen something interesting done by another school, feel free to post the highlights and a link as a comment at the bottom of this post.

Interested in fresh data & info focused on higher ed communications?
If you want fresh data on the latest issues and challenges that higher ed marketers and communicators face in the new reality brought by the pandemic, subscribe to Karine Joly's weekly higher ed marketing newsletter!
You'll get access to more data, share your reality via the "minute polls" and get a chance to see your work featured in future round-up articles when you do!
Tags:
COVID-19 Communications
,
Higher Ed News
,
Karine Joly
,
Newsletter Polls