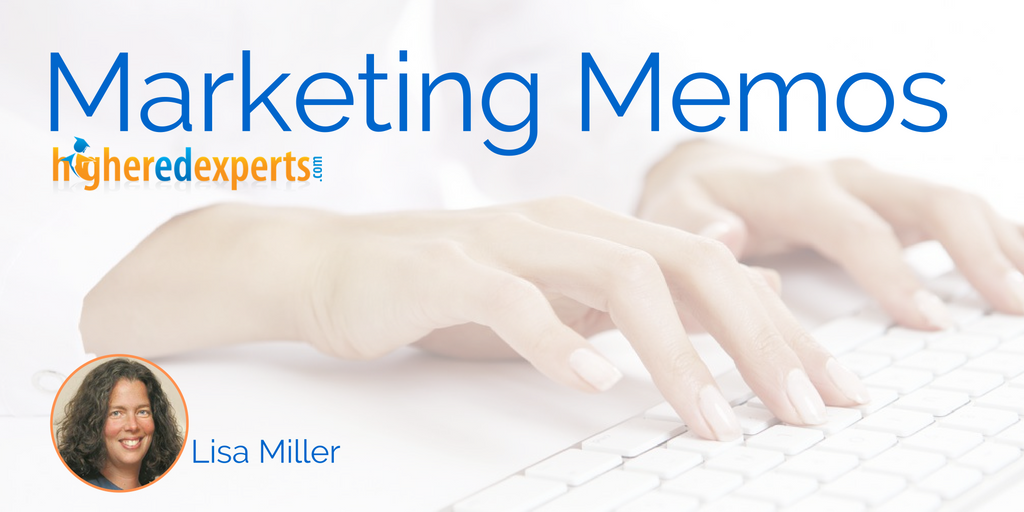 Brand awareness in a snap
If you've used Snapchat for any length of time, you've delighted in swiping and discovering a cool filter for a place, event or holiday. You may even have applied a lens to see what you'd look like sporting dog ears or spewing rainbow vomit.
Lenses and filters are parts of what make Snapchat so much fun.
But, can they also be used as a cost-effective way to remain top of mind with a key audience?
With so many high school juniors and sophomores using Snapchat daily, we've decided at SUNY Oneonta to test this assumption and use Snapchat geofilters to target the younger friends of our incoming freshmen.
Snapchat filters for campus events
Over the past few months, we've designed and purchased seven Snapchat geofilters – location-based photo overlays set to be available to Snapchat users in a particular location for a certain amount of time.
Specific location and time? Campus events are the perfect fit for Snapchat paid geofilters.
To target the younger, college-bound friends of our freshmen, we chose to create our filters for well-attended events with positive associations including freshman move-in day and our Pass Through the Pillars celebration.
The night before the fall semester begins, this campus tradition has all the freshmen don red shirts for a class picture and then pass through the pillars of Old Main, the college's first building. In a sea of red, the students walk between the pillars toward the campus quad, with faculty, students, staff and our red dragon mascot cheering them on.
Results in a snap?
According to Nielsen's 2015 Global Trust in Advertising Report, the most trusted form of advertising is "recommendations from people I know." So, when your advertising results in earned rather than paid impressions (think word of mouth, viral videos, Facebook shares or retweets), you know you're going in the right direction.
Snapchat geofilters make it even more personal. When someone sees the name SUNY Oneonta on an image of their friend (our student!) having a good time and being successful at college, it not only creates brand awareness, it also helps grow positive associations with our school. Students took a lot of happy selfies at Pass Through the Pillars!
Snapchat geofilters are also cost-effective for higher ed institutions. We spent less on our last four geofilters than on one Facebook ad. Cost depends on several factors, including the size of the geofenced area and the length of time you want the filter to be available. So far, this has been a very inexpensive way to generate word-of-mouth advertising. We've spent as little as $5 for thousands of earned impressions. Our average CPM (cost per 1,000 impressions) for this semester's Snapchat filters is $1.06 – compared with a $4.47 average CPM for our Facebook and Instagram ad campaigns.
Snapchat geofilters provide high-quality impressions. People are actually watching this content (at least for a few seconds before they tap to advance to the next snap), unlike the banner ads we tune out or the video ads we skip.
While these early results are promising, I know that we can't truly assess the success of our geofilter advertising without some market research – to find out how many prospective students are actually seeing our filters in their friends' stories, and whether the filters make a difference in their perceptions of SUNY Oneonta. We may pursue that down the road.
In the meantime, we will keep experimenting with creative event filters likely to reach prospective students–including our family weekend, fall open house and spring events for accepted students.
And, if the cost of Snapchat sponsored lenses ever comes down, look for a fire-breathing red dragon next to the dog faces and flower crowns!
Sweet success with branded baking
To maximize the success of our geofilter campaign, we wanted to increase our Snapchat following among the students we hoped would use the filters.
We hoped seeing our custom filters on the SUNY Oneonta story would make users more likely to swipe through and find them for their own stories.
To spread the word, we hung flyers with our snap code at freshman move-in day check-in desks and set up a table at Club Expo – an event that draws 2,000+ new students to our student union to browse displays and talk to representatives of more than 100 clubs and organizations.
Then, we lured them with cookies! We wanted a fun, hands-free activity that would give students the chance to try out our Snapchat spectacles and be in the SUNY Oneonta story. So, we baked ghostie cut-out cookies and let visitors to our table go to town with white frosting, googly-eye candies, chocolate chips, yellow sprinkles and more.
We posted a Snapchat story about the cookie giveaway and cross-promoted it on Instagram with a regular post and a story. Besides the cookie decorating, we entered everyone who added us during the event into a drawing for a $50 Starbucks gift card.
Our table was a hit.
It was exciting to see how many new students were already following us – especially the ones who were searching for our table because they had seen the cookie promo on Snapchat! In 90 minutes, we handed out more than 120 cookies, gained 69 new followers and recruited several students for the OSnap! team we are launching this semester.
3 tips on how to create picture-perfect Snapchat geofilters
Test your filter to make sure it will look good on users' snaps by placing it on top of many different kinds of photos with different backgrounds and lighting.
Don't take up too much of the screen – people won't use your filter if it overshadows their own image.
Add value by giving people a design that will make their snaps look cool. Our Fall Concert filter, which featured yellow spotlights streaming down onto a stage, had our second highest use rate to date.
Meet the Author: Lisa Miller
Lisa Miller is the associate director of communications at SUNY Oneonta, and a graduate of the Higher Ed Experts' professional certificate program in Social Media Marketing for Higher Ed.
Tags:
Higher Ed Marketing Memos
,
Higher Ed News