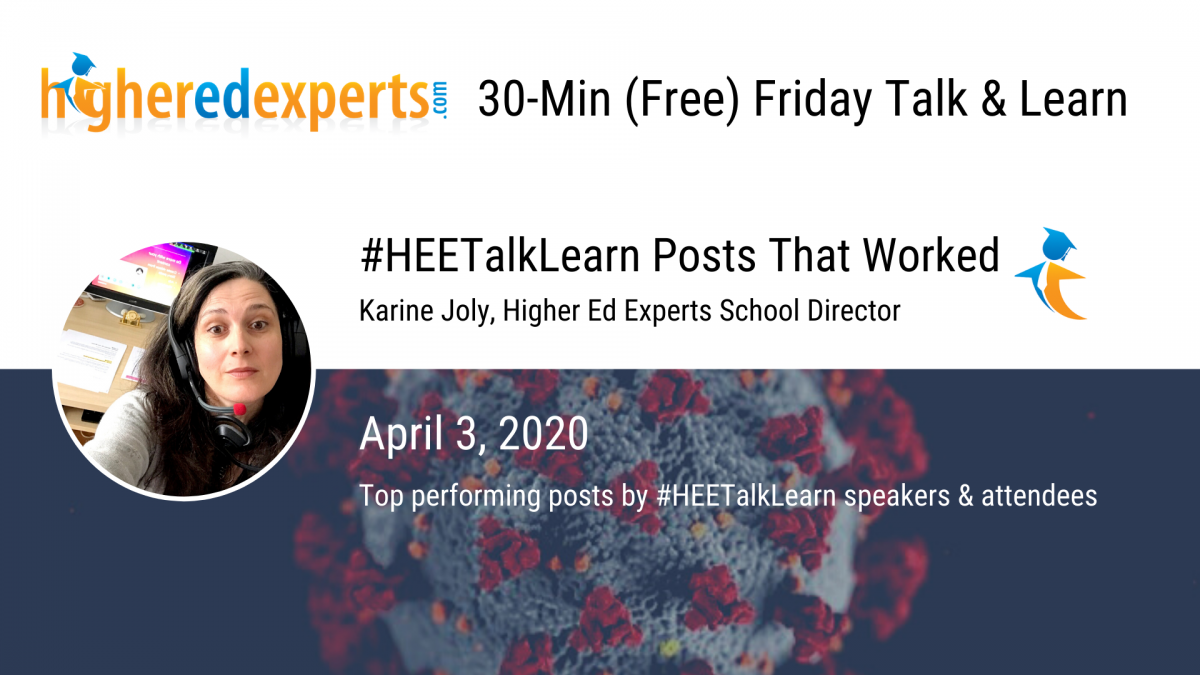 Posts that Works from the #HEETalkLearn Speakers & Attendees
Every week at the Higher Ed Experts' Free Friday Talk & Learn we have a 10-min session on a given topic, but I also share a quick round up of the best performing posts of the previous week suggested by speakers and attendees. along with templates when possible.
Featured this week in this 5-min segment including 2 videos:
WVU 1.5 million view "Country Roads" video
WSU Live Yoga sessions
BYU Faculty Experts videos
UT Knoxville #VFLClassCrash
Resources & templates
#HEETalkLearn Posts That Work (April 3):
WVU Country Roads Video
BYU Faculty COVID-19 related expert videos
Quick overview of the process used by UTK for the VFL Class Crash
Lauren and Thomas Rhett Akins surprise Nursing Students
VFL Class Crash: Peyton Manning Drops In [Video]
Got a post that worked?
If YOU have posts that work, send them my way via our contact form or DM me on Twitter @karinejoly.

I will make a selection for the "Posts that Worked" segment and share on the #HEETalkLearn hashtag the other ideas.
Weekly Talk & Learn on Fridays: free and to-the-point, but you need to register
If you want a weekly check-in with members of the higher ed digital communication, marketing, web and social media community, we've decided to host free "Talk & Learn" online meetings every Friday until further notice.
When you register, you can tell us what you'd like to see covered.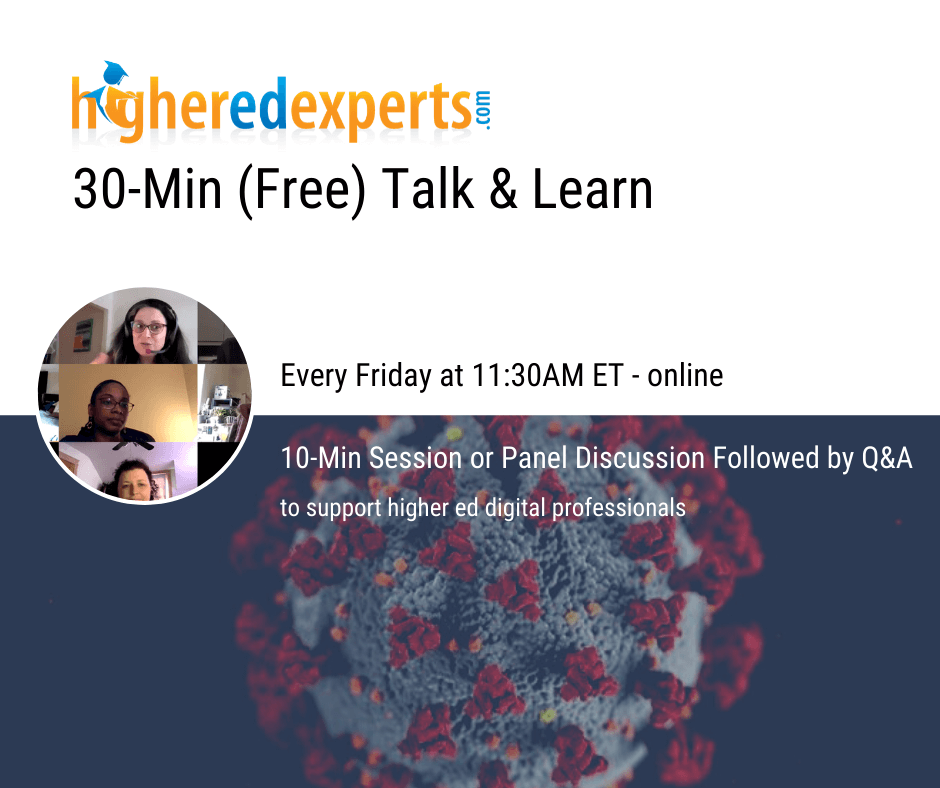 I will use Higher Ed Experts' Zoom "computer audio" (no phone line!) meeting room for these weekly free 30-min Talk & Learn.
So, you need to register ASAP to reserve your free virtual seat.
Tags:
COVID-19 Communications
,
HEETalkLearn
,
Higher Ed News
,
Karine Joly
,
PostsThatWork