Trust is the cement you find in the foundation of thriving brands. It's an essential component of any flourishing society. But, trust is also the byproduct of strategic communication and marketing efforts.
This is the reason why the Public Relations giant, Edelman, has conducted extensive research on the State of Trust for the past 18 years. Every January – usually just in time for the Davos Summit, we get an annual update with the Edelman Trust Barometer.
The 2018 edition of this global public opinion study was just released last week.
I've combed through the executive summary, the charts and other visualizations published as part of the 2018 Edelman Trust Barometer to identify the following top 5 findings for higher ed communicators and marketers.
#1 Fake news: worldwide worrisome weapon
The rise of fake news, the modern iteration of propaganda where facts have become optional and lies are presented as expressions of an alternate truth, has made many casualties – including public trust – for the past 12 months.
Information wars are not new, but the weaponization of false information at such a wide scale powered by social media platforms – is.
When Facebook goes on a mea culpa and recognizes it isn't good for democracy, we are past our wake-up time. According to the 2018 Edelman Trust Barometer, more than 71% of people in the US worry about false information or fake news used as a weapon.
Trust isn't the default anymore. So, it's increasingly important to provide enough credible and credited sources for any information you share on the Web or social media. If your facts seem questionable, chances are they will be questioned.
Today, more than ever, your institution must – and can – earn trust in each of its interactions with constituents.
#2 Renewed trust in higher ed experts (!)
While trust in government is at an all-time low in the US, the good news is that "Voices of Authority," like technical experts (scientists?) and academic experts (Faculty) have had some credibility gains over the past year.
Meanwhile, "people like you" took a 6-point dive (the biggest loss). It looks like we have collectively learned the danger of trusting more our peers than experts, their knowledge and their data.
#3 Lost trust in social media and search engines as news platforms in the US
Trust in digital platforms like search engines and social media sites has experienced an 11-point decline in the US. This is important, because so many people receive theirs news through these channels.
Take this change into account in your marketing and communication strategy as the mistrust in the platforms could have an impact on the messages distributed there.
This doesn't mean the end of digital as a trustworthy space, but it is definitely something to weigh in when dealing with sensitive topics or potential crises.
#4 Education: most trusted sector just after technology
The good news for higher education is that it still looks like a beacon in this sea of mistrust.
I have to say I don't quite understand how people can trust the technology sector even more than education after having clearly identified social media and search as enablers of the current trust crisis. Technology was already very high, so the point it has lost over the past year didn't have a big impact.
Our sector has a big responsibility – and opportunity – to show it deserves the trust placed in it.
By integrating messaging elements reinforcing and justifying this trust, your communications and branding campaigns will have an even bigger impact. However, remember that higher ed institutions will be also judged by a higher standard. The higher you go, the deeper you can fall.
Higher ed communicators and marketers have a great responsibility in fact-checking and trustworthiness.
#5 The return of the last Jedis-journalists?
Journalism has known one of the biggest crises of its history over the last few years.
With decreasing advertising and distribution revenues, shrinking newsrooms and Faustian relations with social media platforms, the lure of the click has transformed the nature of what we call news. After seeing where social media algorithms without ethical standards could lead the World, it seems that the public has regained trust in the role of the Fourth Estate.
Journalism – and journalists – could well be our only hope to make sense of the world and ensure the age of the propaganda doesn't become the new normal.
As a result, the influence of journalists might rise from the land of the dead, something to keep in mind as your school nurtures its relations with the professional (as opposed to social) media.
Meet the Faculty: Karine Joly
Higher Ed Experts is a professional online school for digital professionals working in universities and colleges.
When you take a professional certificate course with us, you get a chance to upgrade your skills by working on your projects, interacting with classmates just like you and getting detailed personalized feedback from your instructor.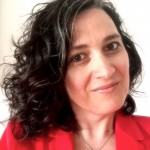 Karine Joly founded Higher Ed Experts in April 2007 and teaches Higher Ed Expert's 8-week online course on Social Media Marketing for Higher Education.
She oversee the development of the professional development curriculum for the school. She shares her insights about emerging web and social media trends on collegewebeditor.com, a popular and independent blog launched in February 2005. She also authors the Internet Technologies column for University Business. Karine has presented on social media marketing, web analytics and online courses at leading higher ed conferences (CASE, American Marketing Association, EduComm, eduWeb, CUPRAP, HighEdWeb, PSEweb, UB Tech, etc.).
Tags:
Higher Ed Experts Faculty
,
Higher Ed News
,
Karine Joly